Lighting design
An eclectic object that allows you to play with light direction
Fabricated by MUDU – Bamboo is a simplistic floor lamp brilliantly inspired by bamboo trunks.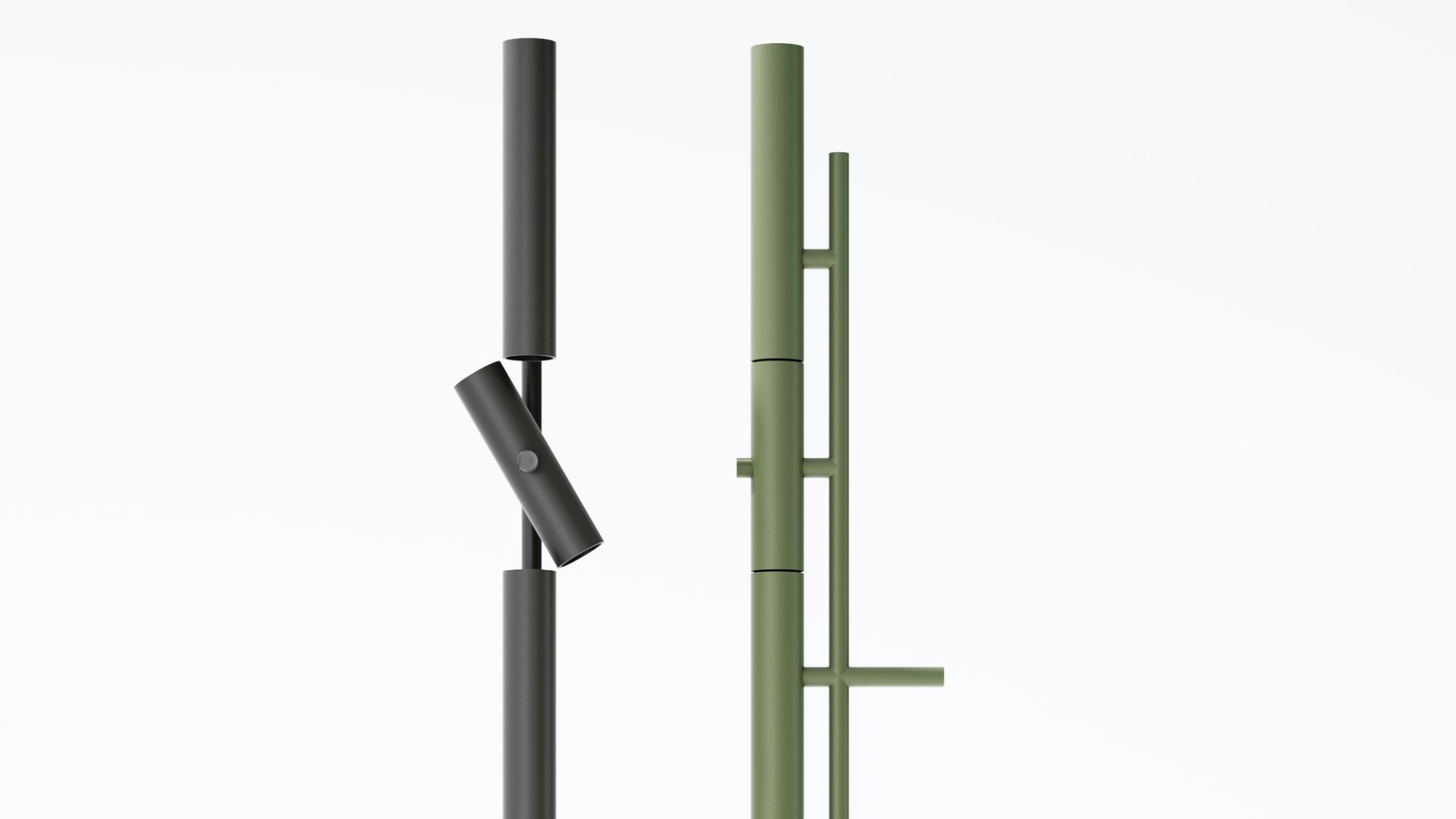 Featuring a minimalistic metal pipe-shaped aesthetic, this 'Bamboo' floor lamp crafted by Ukrainian design studio MUDU is inspired by a bamboo trunk.
Following the basic principles of simplicity, usefulness and emotionality in design creation specializing in interiors, furniture and lighting – "we look for inspiration in everyday life, prefer a pure as well as aesthetic design and live and give meaning to all that we do" says Rostyslav Sorokovyi, Founder MUDU.
Skillfully made from anodized aluminum pipes with a simple tubular form in stunning hues of olive green or black – this conceptual object comprises a central component that houses a lamp.  
A part of this interactive product is movable and can be rotated in 360 degrees to direct its light in the preferred direction.
The movable section is of the same proportion as one segment into which the bamboo trunk is divided.
Its rotary part has two light sources, which makes this geometric floor lamp even more functional as it gives more options for lighting.
One can simply direct the light up, to the side or down and additionally – its luminosity can be manually regulated by a dimmer.
This one-of-a-kind object features a small branch-like handle for easy movement of the lamp while also serving as a temporary hanger.
Its base is further made out of terrazzo stone – "this makes the floor lamp stable and effortlessly reliable" Sorokovyi adds.