Lighting design
Bina Baitel associated user interaction with nano-technology for her Recto Verso lamp
OLED technology–organic light-emitting diodes–have allowed illumination design to reach unprecedented levels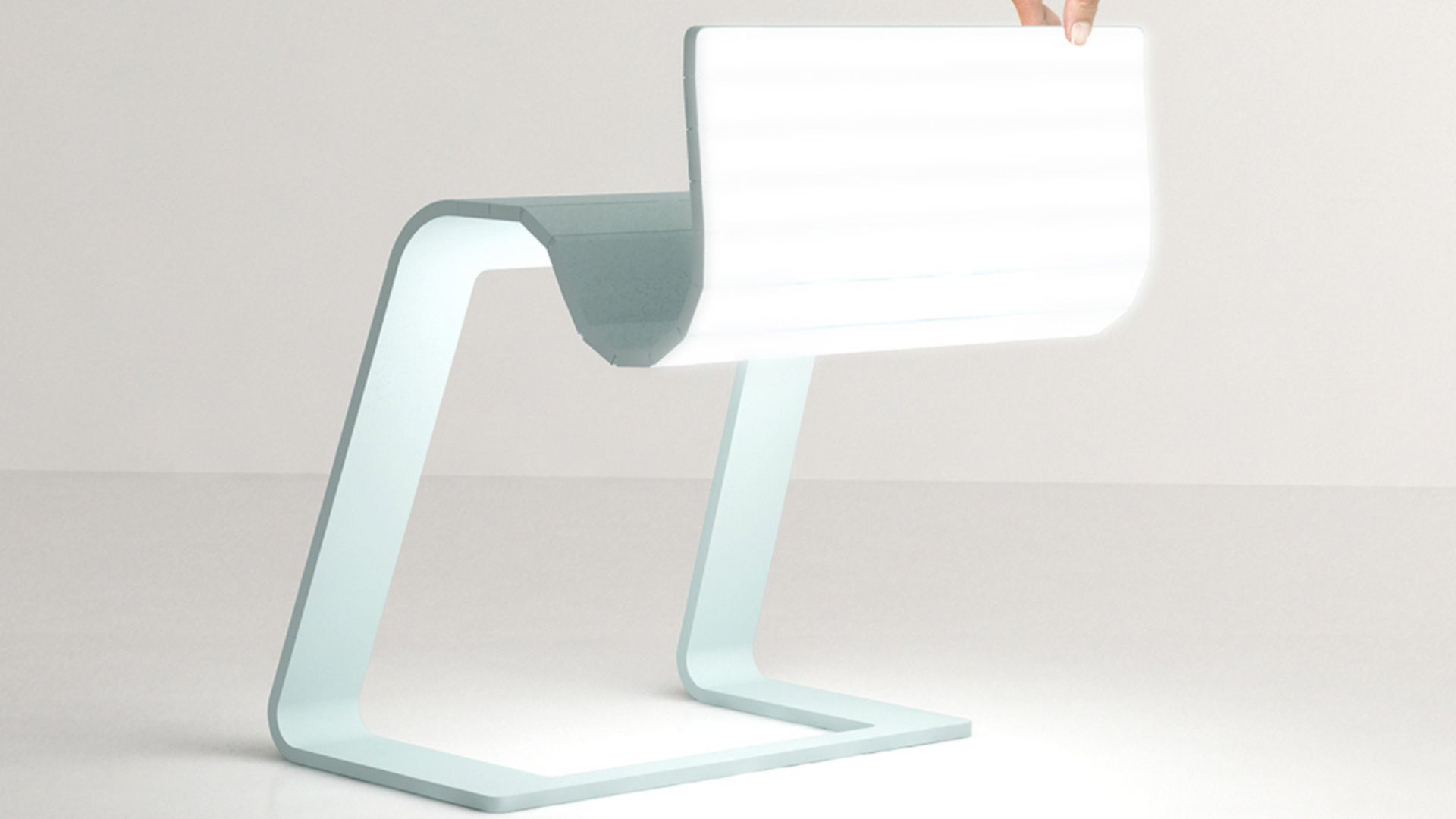 By associating user interaction with nano-technology, Bina Baitel studio created the Recto Verso lamp, a two-sided lamp employing OLED technology—an innovation centered around organic light-emitting diodes crafted from carbon and hydrogen-based materials, intricately shaped into ultrathin, lightweight panels.
Engineered with a unique vision, Recto Verso takes the form of a freestanding structure, exquisitely adorned with a supple leather pull-over sheath that evokes the familiarity of a touch pad's protective pouch. This captivating design conceals the heart of innovation within.
The luminescent plaques, intricately integrated on the reverse side, usher forth a new era of lighting possibilities. With a mere touch of your hand, these OLED marvels spring to life, painting the surroundings with a symphony of radiance. When positioned with the emitter side facing upward, the space is bathed in a focused, direct illumination—perfect for tasks that demand precision and clarity.
In a graceful transformation, the mood takes a serene turn as the lamp is reversed, diffusing a gentle and alluring glow that envelops the ambiance in an aura of comfort.
Recto Verso lamp transcends the conventional, intertwining practicality and aesthetics to orchestrate a dance of light and shadow, transforming spaces into realms of both purpose and emotion.
By associating an intuitive gesture with component that uses advanced nano-technology, the Recto-Verso lamp offers new interaction with light.
The mind behind the Recto Verso lamp
Born in Paris in 1977, Bina Baitel graduates from the National School of Architecture of Paris La Villette in 2002. She establishes her studio in 2006 exploring a broad range of sectors including art, furniture, lighting, architecture, consumer goods, space installation and art direction.
A multidisciplinary artist, her work has been rewarded with several French and international awards in the fields of art, architecture and design. Through her constant experimentations in art, industrial design and architecture, Bina Baitel aims to transform concepts into objects and spaces.