Lighting design
Returning to simplicity with this soothing illuminating object
Driven by an immoderate passion for refined and timeless objects, Elisa Uberti handcrafts a breathtaking stoneware lamp – Baume #1.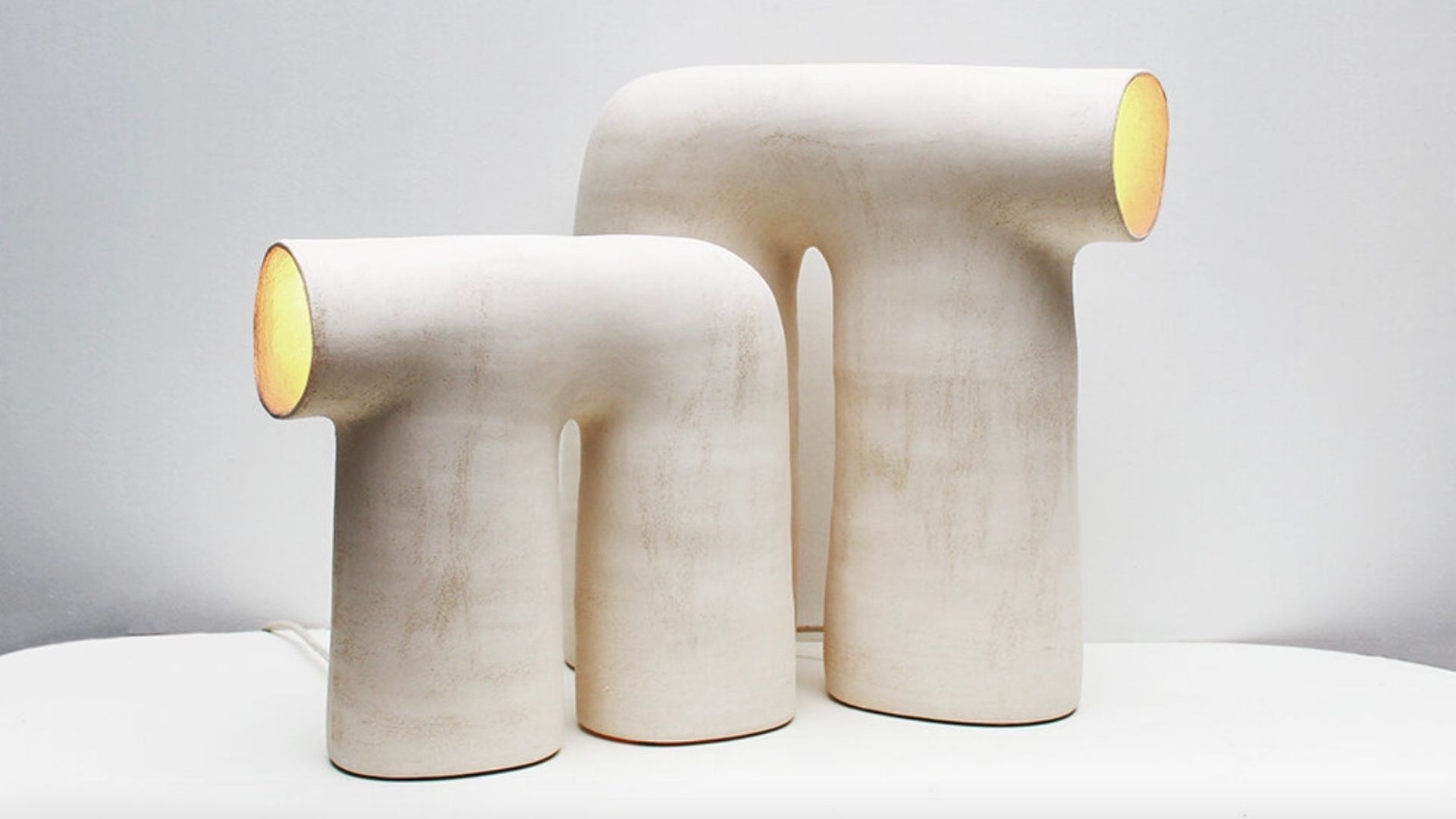 Effortlessly creating a subtle balance between the rigor of technical constraints and spontaneity of gestures, Roubaix-based Elisa Uberti fabricates 'Baume #1' – a stunning stoneware lamp.
Feeling the need for creative freedom and sensitive to the beauty of ceramics – she naturally decided to turn to craftsmanship after working for many years in the fashion industry.
Uberti's favorite material – she uses stoneware models to create one-of-a-kind lamps as well as sculptures with curved and comforting shapes testifying to an ancestral manual gesture.
Far from standardization, her handmade designs form a particular microcosm – a refined universe with multiple mineral and organic inspirations including nature, nomadism, architecture and the poetry of space. 
Harmoniously blending art and design, her work unites tradition and modernity and is a constant research of volumes and emotional shapes – "sometimes like mini shelters, architectures, refuges, or caves. Protective dwellings for microorganisms" says Uberti.
This is how Baume #1 was born – a handbuilt minimalistic white stoneware product, around 50cm in height.
One of the most ancient techniques used in ceramics – "I made this lamp in white stoneware by hand in my workshop in Roubaix, north of France with coiling techniques" she adds.
An alluring piece of light, it's made without using molds or templates which makes it sensitive and additionally after drying, this product is further beautifully baked in a ceramic oven.
This eclectic object is inspired by brutalist architecture – "in particular the arches is typical of the work of Xavier Corbero, a Catalan sculptor, as well as the utopian concept of the 'Pirates Bubbles' by architect Jean Louis Chanéac, which consists of adding a parasitic cell to an existing building" Uberti says.