Lighting design
The Float Lamp fits on top of glass bottles like a modern candlestick
A removable lamp head designed to fit on top of any wine bottle defines the multifunctional and portable lamp by Italian designer Mario Alessiani for lighting branding Axolight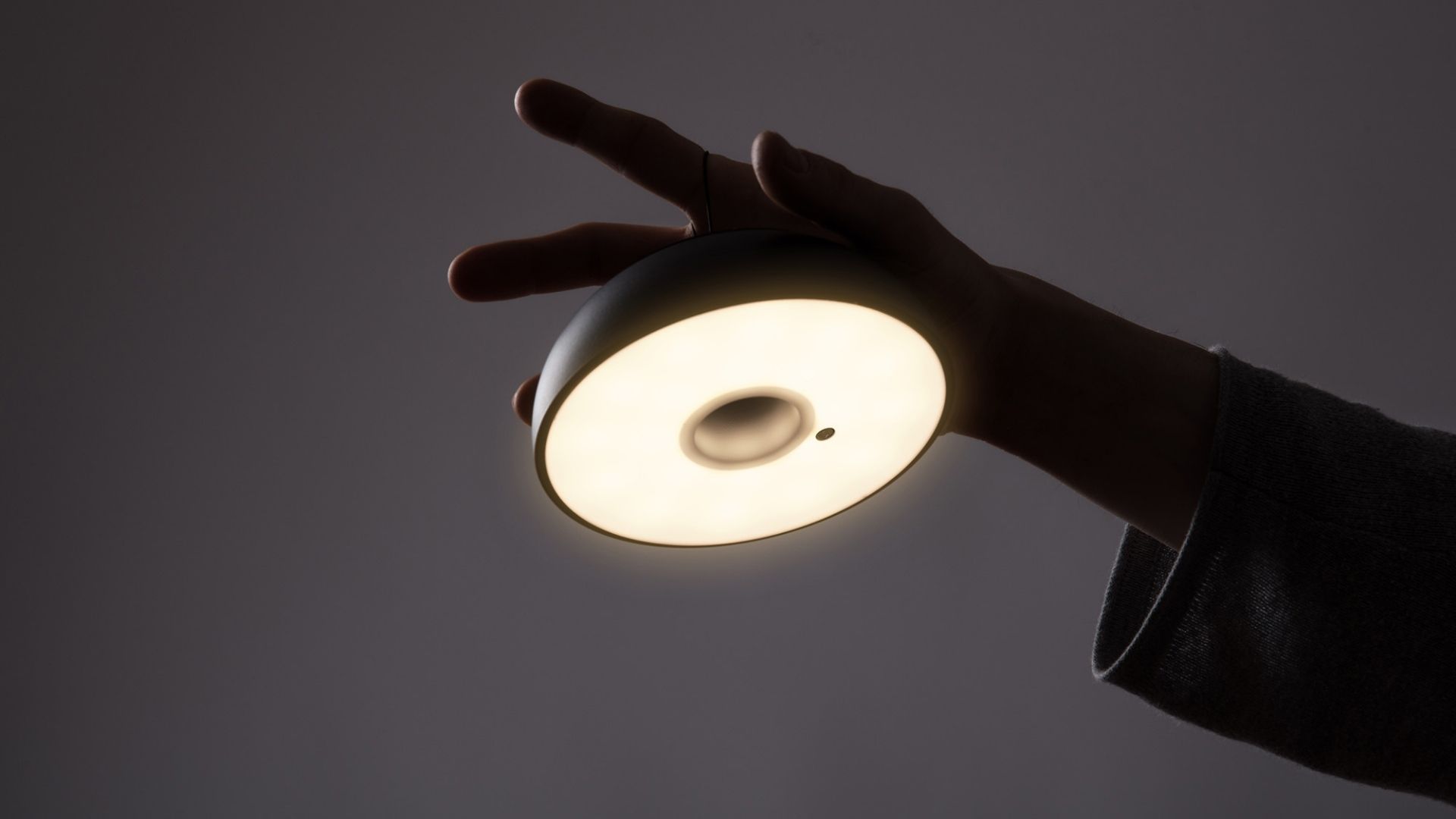 Designed for different uses including table, floor, suspension and wall options, the Float lamp concept was inspired by traditional Italian table decorations in which candles are placed inside the rims of empty bottles to create a romantic ambience.
"The idea of ​​Float comes from a romantic inspiration, linked to the image of a candle lit on an old empty bottle placed on a restaurant table," says Alessiani.
"A symbol of simplicity, strong and poetic, which brings us back to the world of restaurants and wineries."
As such, the lamp's aluminium body can be freely placed on any bottle (from small to magnum), thanks to a central hole closed in the upper section.
It makes for an extremely versatile lighting solution ideal for domestic environments like the living room, or in commercial spaces like bars and restaurants.
The degree of protection against dust and water is an IP 55, which makes the lamp ideal also for outdoor environments.
Float is equipped with a soft touch system for switching on and adjusting the luminous flux and has a battery that can be used for about 9 hours, rechargeable via a USB cable and replaceable at the end of the cycle.
For the table and floor versions, steel pedestals are also provided whilst for the ceiling and wall versions there are special cables provided to make the necessary connections.
Playful versatility
The lamp is available in five colours (white, black, blue, cement, mauve powder) as well as special finishes on request, which speaks to its versatility.
Design which is multifunctional is gaining momentum as of late, especially in the lighting sector where interior designers are particularly careful in their choices.
After all, lighting can make or break a space, and with options like Float Lamp opening up an entire arsenal of lighting options for the user to enjoy, the task could be a little less intimidating.