Lighting design
Embracing tradition and innovation: the versatile brilliance of the Beam Lamp
Beam lamp by Jones & Partners engages in various roles, from guiding users through their homes as a night light to serving as emergency illumination during power outages
Drawing inspiration from both classic wall lamps and lanterns, the Beam lamp by Jones & Partners embodies a versatile lighting encounter. Capitalizing on battery technology, this lamp offers the liberty to detach it from the wall and relocate it onto various surfaces, sculpting the intended ambiance for any setting.
Named after a beam of light, the lamp employs a substantial diffuser that replicates the illumination akin to a flashlight's beam. This effect is accentuated by a distinct loop, designed to serve as both a hanging apparatus and a means to relocate the lamp as needed.
As solutions for a smarter home become increasingly prevalent, especially in the realm of lighting, I've chosen to pose a few questions to the design studio behind this project. Below are the answers by Jones & Partners.
What led to the inception of the Beam lamp? Were there specific insights or unresolved challenges?
Jones & Partners:
"Beam is a multipurpose wall lamp that utilises battery technology. We wanted to create a solution that behaved like normal home lighting but can become nomadic and versatile. Created as a studio project, we wanted to use our existing knowledge of lighting and battery technology from recent projects.
Made to move throughout the home, Beam can be used to guide the user through the home at night, to create an ambient glow whilst eating."
What are the innovative aspects of this lamp compared to other current solutions? And how does it enhance the overall home lighting experience?
Jones & Partners:
"The distinctive loop detail acts as both an interface to charge the integrated batteries and a method of carrying the lamp. Whilst used as a wall lamp, we wanted both the user experience and aesthetics to feel as familiar as possible to existing home lighting, but once portable, to be a companion that will enhance the users' experiences.
Experiences such as guiding the user throughout their home as a night light, creating emergency lighting if there was to be loss of power, placing on a side to create a cosy corner for reading or on a table to create an ambience while dining."
When contemplating the Colour, Material, and Finish (CMF) component, what strategy did you adopt?
Jones & Partners:
"Jones & Partners adopts a strategy rooted in harmonising aesthetics and functionality. Careful selection of materials not only ensures durability but also complements the lamp's sleek design. Beam will be available in a range of colours with the palette being curated to seamlessly integrate with various interior styles, allowing the Beam lamp to blend into diverse spaces, or stand out as a focal piece in any environment."
Can you provide me with some highlights about the design process that guided the development of the lamp, from concept exploration to its realisation?
Jones & Partners:
"We wanted to understand how the lamp may be used to be as versatile as possible, whilst also ensuring it looked elegant within the home. To do this we carried out user experience mapping before using an iterative sketch process to develop the form. We were inspired by the form of a light beam exiting the end of a torch, as well as the idea of using light to create a sense of space and atmosphere within its environment.
The lamp is currently in development as a studio project, and we are currently in the prototyping stages. Jones and Partners have a wealth of experience with battery technology and lighting enabling us to work closely with our network of suppliers on components."
Have sustainability-related aspects been taken into consideration? If yes, which ones and how were they managed?
Jones & Partners:
"Beam is still in development and sustainability aspects are being incorporated wherever possible. We are considering second life lithium batteries and a serviceable design to extend the life of the product."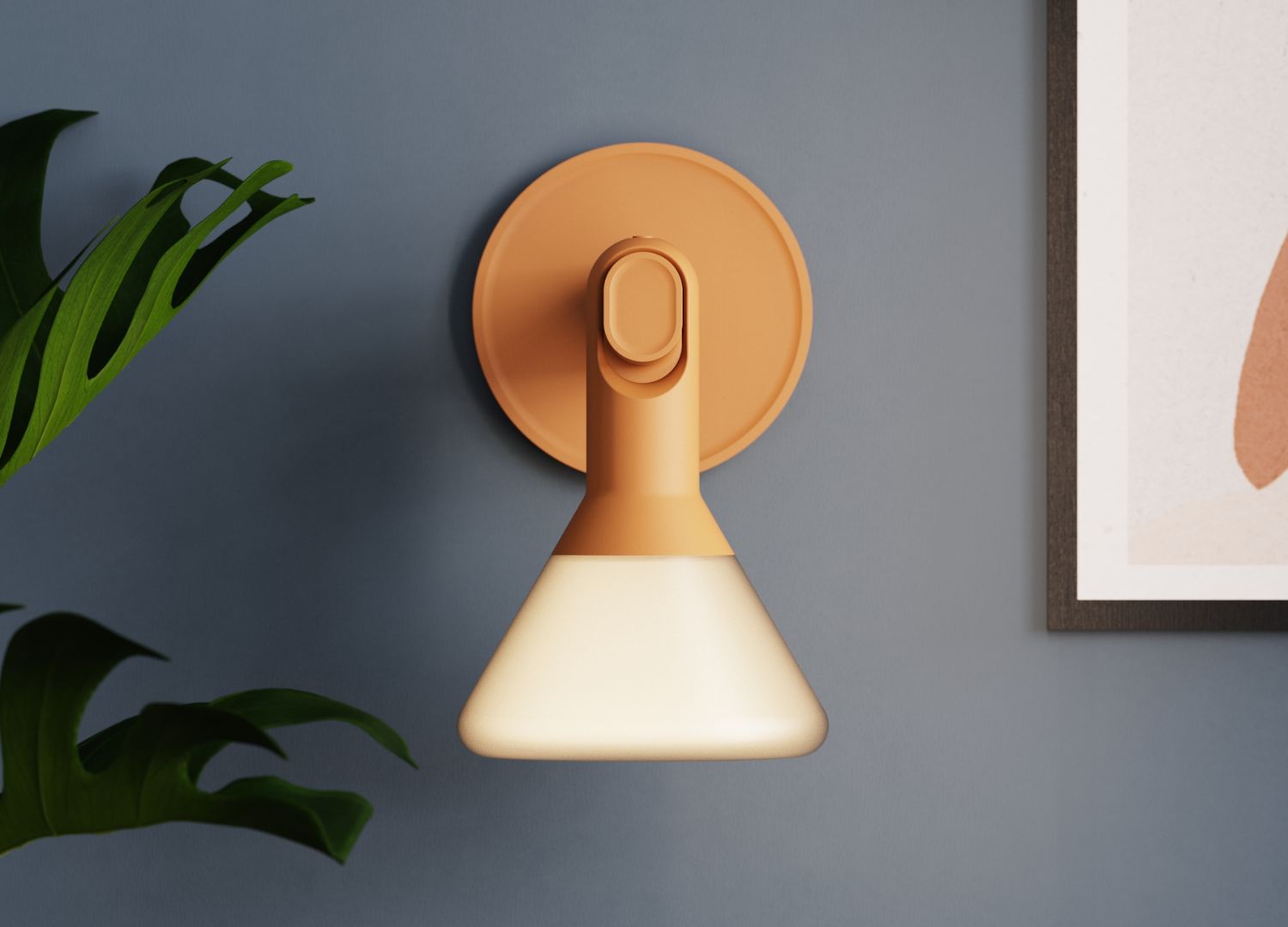 Who is this solution aimed at? Who are the end users for whom it is designed?
Jones & Partners:
"The Beam lamp is designed to cater to a diverse range of users. Its versatility makes it suitable for both residential and commercial spaces, offering functional and aesthetic benefits across various contexts. The lamp's flexibility ensures its appeal to customers with varied preferences and needs, specifically targeting homeowners seeking contemporary and adaptive lighting solutions, as well as businesses aiming to enhance their workspace ambiance."