Lighting design
A knitted lamp reminding of a traditional lamp one
Much lighter and colorful, it is a playful piece of design for any apartment or studio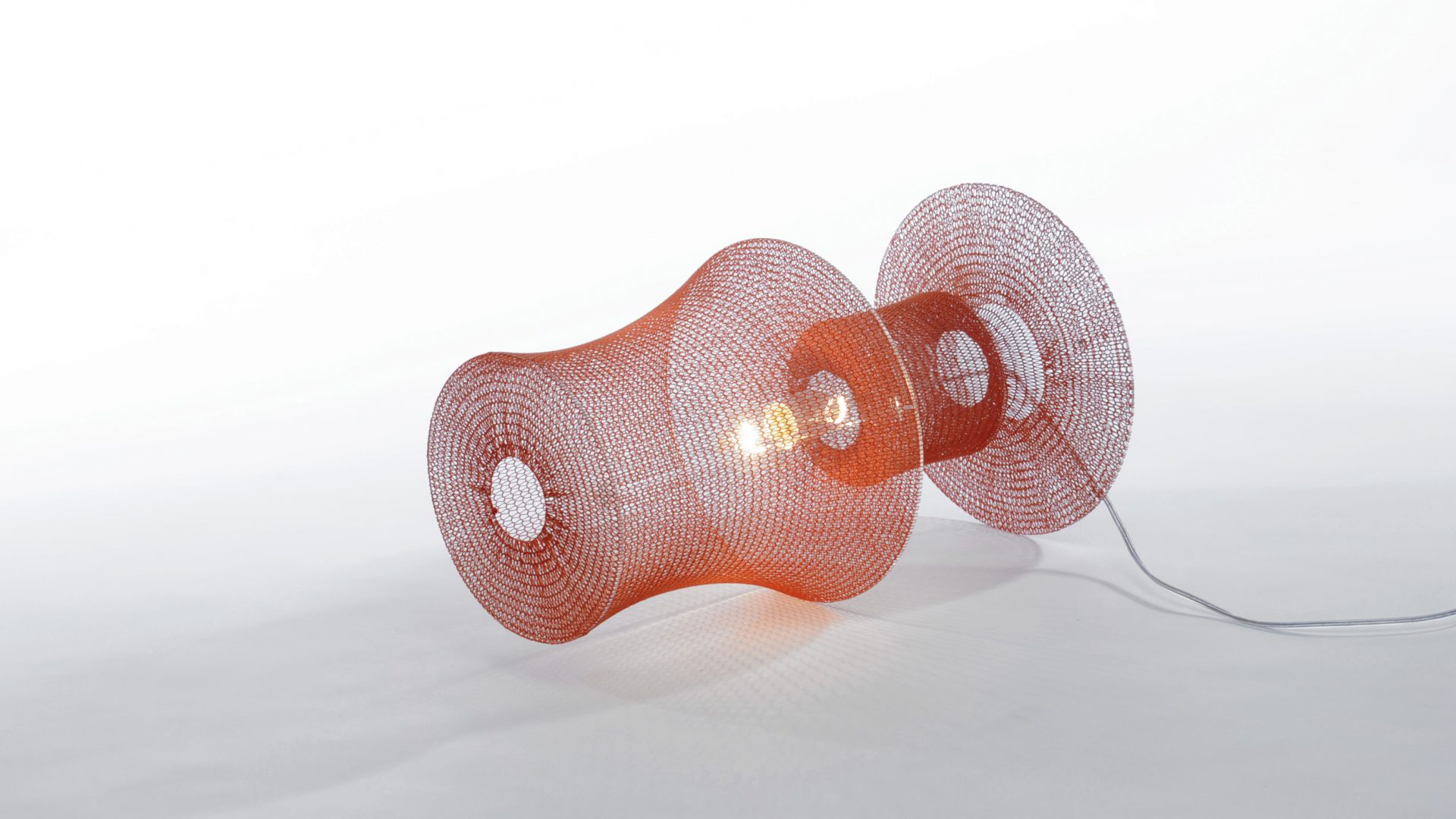 Knitted Lamp, by Studio Meike, is made of polyester yarn, and acryl.
The transparent knitted lamp pictures the stereotyped shape of standard lamps. Stretched on an acrylic frame, the soft material creates the lamp body by tension and generates a light and delicate impression.
Positioned in a room, the transparency overlaps other objects which causes a ghost-like impression.
For a strong outline the mesh is fixed underneath the lamp shade and pedestal.
The stretchable material keeps its homogeneous surface all the time.
Compared to common textiles it does not provoke any wrinkles.
Instead the knitted structure becomes lighter or close-meshed by changing the diameter.
About the Studio
German designer Meike Harde focuses on several areas.
She uses both an experimental-constructive basis and looks to apply an allegoric-conceptual approach in her projects.
She devotes herself to textile materials and applications.
Here she tries to re-think common manufacturing technologies and construction rules: she studies the behavior and properties of the particular material in order to apply her conclusions to new possibilities in upholstery, lighting or other furniture construction.