Design
Design in Thailand: the designers turning nature into innovative materials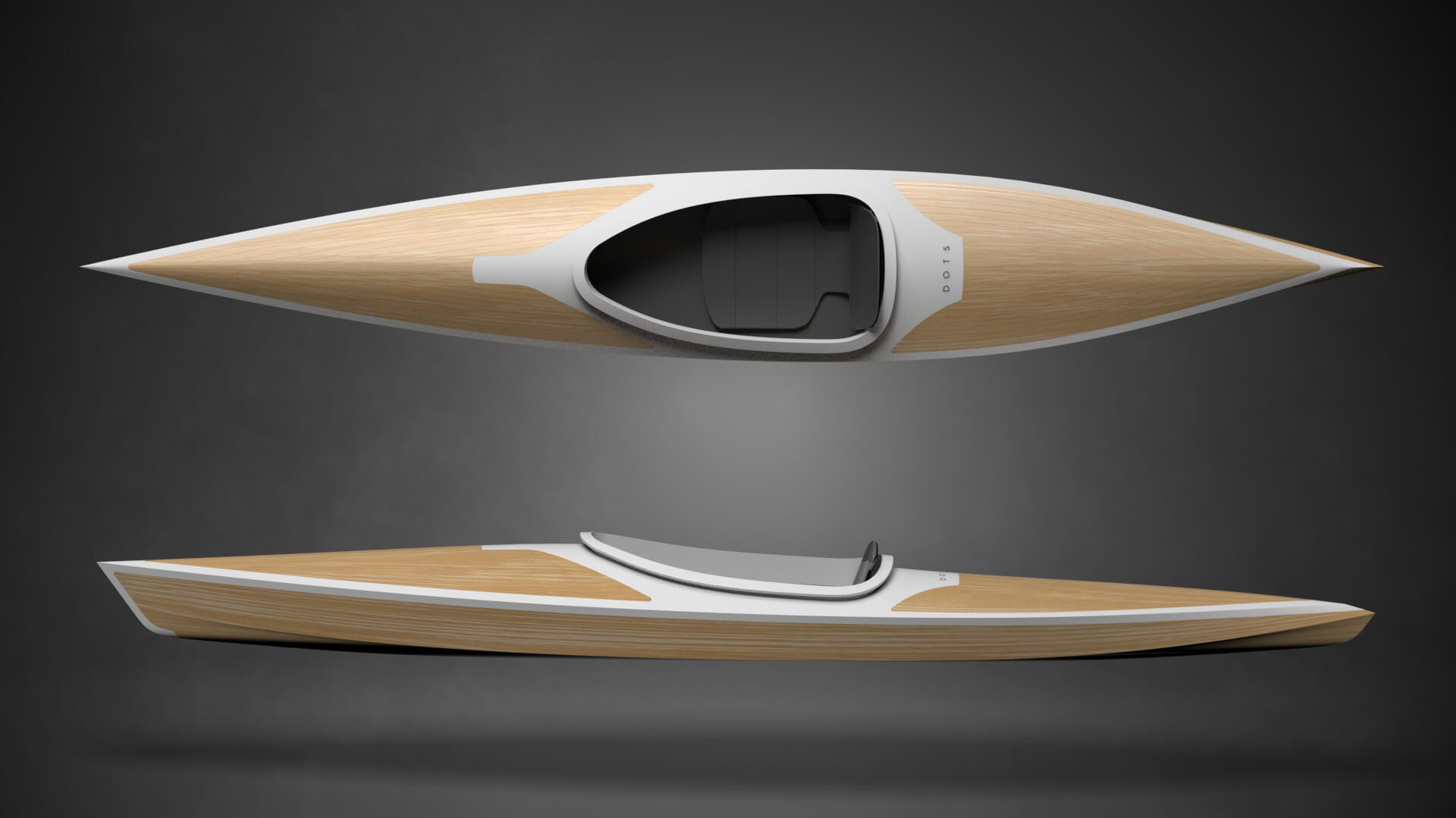 Thai design spanning furniture and product design is one of the most exciting sectors for eco-friendly materials and "Bio-Circular-Green-Design".
From advanced bamboo materials to upcycling furniture and recycled textiles—in Thailand, craftsmanship may be ancient, but design and innovation in the country are up and coming.
Shaped by centuries of tradition, forward-thinking designers are going beyond boundaries to create products that meet today's fast-changing demands.
Bringing sustainability to the forefront, they are reimagining craft culture within a global context, co-creating and combining time-honored materials and techniques with a circular approach to imagine a better future for design.
Bio-Circular-Green-Design in Thailand
After all, as well as an abundance of creative talent, one thing Thailand has plenty of is natural resources. Taking advantage of its biological and creative cultural diversity, The Royal Thai government has launched a new economic model that aims to highlight the country's capacity to create innovative products in the wake of the coronavirus pandemic.
The initiative conforms with the United Nations Sustainable Development Goals (SDGs), a blueprint designed to achieve a sustainable future. They address global challenges including poverty, inequality, climate change, environmental degradation, peace and justice.
The new model is also intended to align with the Sufficiency Economy Philosophy (SEP), Thailand's development approach which favours the "natural principle" wherein companies employ natural resources readily available in each locality.
The following projects are examples of how a new generation of Thai designers and brands are responding to this model by turning to nature to create innovative (and eco-friendly) products…
Bamboo Kayak by Dots x Bambunique
Bamboo is increasingly being integrated into the modern design due to its lightness, flexibility, and strength making it a sustainable substitute for other materials. Reimagining Thailand's rich culture of boatbuilding, creative studio Dots has designed a contemporary kayak that puts these qualities to good use. They worked closely with Bambunique, a bamboo expert in Thailand.
Composed of various strips of bamboo layered on top of one another, bamboo is fixed around a wooden mold to form the trunk and hull of the boat. The final result follows the lines of traditional kayaks to create a highly durable boat that is sleek in design and strong in structure.
SML by Everyday Studio x Rubber Idea
Designed and produced by Everyday Studio in collaboration with sustainable rubber brand Rubber Idea, the SML is a collection of pine stools that demonstrate a contemporary take on Para rubber, a perennial plant in Thailand.
Despite having outstanding characteristics including high flexibility and durability Para rubber has long been seen as a low-value and cheap material in Thailand. To demonstrate its value, the Everyday Studio has created seat and leg covers, which help to add comfort, stabilise the stool and reduce scratches on the floor.
Want to know more about the design scene in Thailand? Don't miss Thailand aims for the global design scene.
Rice Husk Upcycled Dining Set by Sonite Innovative Surfaces
Demonstrating Thailand's commitment to environmentally conscious design, Sonite Innovative Surfaces has created a collection of bio-composite decor crafted from 40% local rice husk waste.
Husk Décor Objects is an evolving collection of boxes, bowls, trays and biodegradable planters, all of which are individually hand-coated for strength and durability. Available in a palette of 5 warm earth tones, the collection exudes a​​ natural warmth and organic beauty.
Eco-Friendly Textile by Thai Num Choke Textile Co. Ltd.
Weaving factory Thai Num Choke Textile has found a way of repurposing the waste from various crops in Thailand by creating beautiful natural fiber-blended fabrics. It has developed a collection of yarns made from cotton and spun with various natural fibers extracted from agricultural inedible leftovers such as lotus stem, banana trunk, galangal stem, pineapple leaves, kapok, and silk.
The company has also used natural dyes made from a mix of plant extracts such as betel nuts, tea leaves, tropical almonds leaves, natural indigo, and lac to make these fabrics holistically eco-friendly.
MUDD Backpack by Bangkok Apparel
On a mission to redefine fashion using sustainable practices, Bangkok-based label Renim Project has repurposed second-hand jeans to create a "multi-transform" bag. Dubbed MUDD, the bag boasts 10 different styles including a backpack and a shoulder bag, as well as various elements that can be detached to create other styles including a waist bag and clutch. As well as encouraging users to realise the value of leftovers, Mudd aims to demonstrate how one product can do more when designed well.
PINTO lunchbox by Labrador and New Arriva
Beyond making products that are eco-friendly, Labrador wants to limit people's dependency on single-use plastics. That is the idea behind Pinto, a collection of stylish food containers intended to replace plastic bags and other disposable storage items that are commonly used.
Created in collaboration with food storage brand Qualy, the collection is made from recycled plastic and features two compartments that conveniently stack on top of one another. Both can be wrapped in a handy carry strap for better stability.
Foody by Qualy
Qualy has also created its own collection of food storage items, this time for organic waste. Inspired by Japanese lunch boxes, a series of compact containers can be stacked on top of each other and tucked away when not in use.
Qualy designed the collection to make managing organic waste much easier and composting at home more accessible. The various colours make it possible to separate different types of waste and a handle design allows users to carry out the containers and compost their contents when necessary.
Push Spray by Qualy
Another creation by Qualy is Push Spray, an "artificial finger" made from discarded fishing nets designed to help people avoid contracting germs. As well as demonstrating ways to reduce waste materials, the product lessens the chances of contracting COVID-19 in public spaces. For example, the finger can be used to press buttons when withdrawing money from an ATM.
The innovation here is two-fold and it has a positive impact on the local economy – Qualy purchases these waste nets from local fishermen at a fixed price to support the local villages whilst reducing the waste entering the ocean.
(Archi)tect's Gambit by Carpenter Studio
Based in Chiang Mai in Northern Thailand, Carpenter Studio is a carpentry company devoted to repurposing wood waste. Its latest design is a chessboard, which takes inspiration from the popular Netflix series 'The Queen's Gambit'.
Sourcing offcuts and processing them to create sharp and stylish finishes, Carpenter Studio has created a striking set inspired by Bangkok's skyline. Each piece of (Archi)tect's Gambit was modelled after the form of significant buildings and structures through Bangkok.
Sustainable design is in Thailand's DNA, don't miss Thailand's promise to sustainable design.