Design
BOLDR is leading the way to the future of energy saving heating
Aesthetic, simple plug-and-play heating solutions that help reduce your carbon footprint without compromising on comfort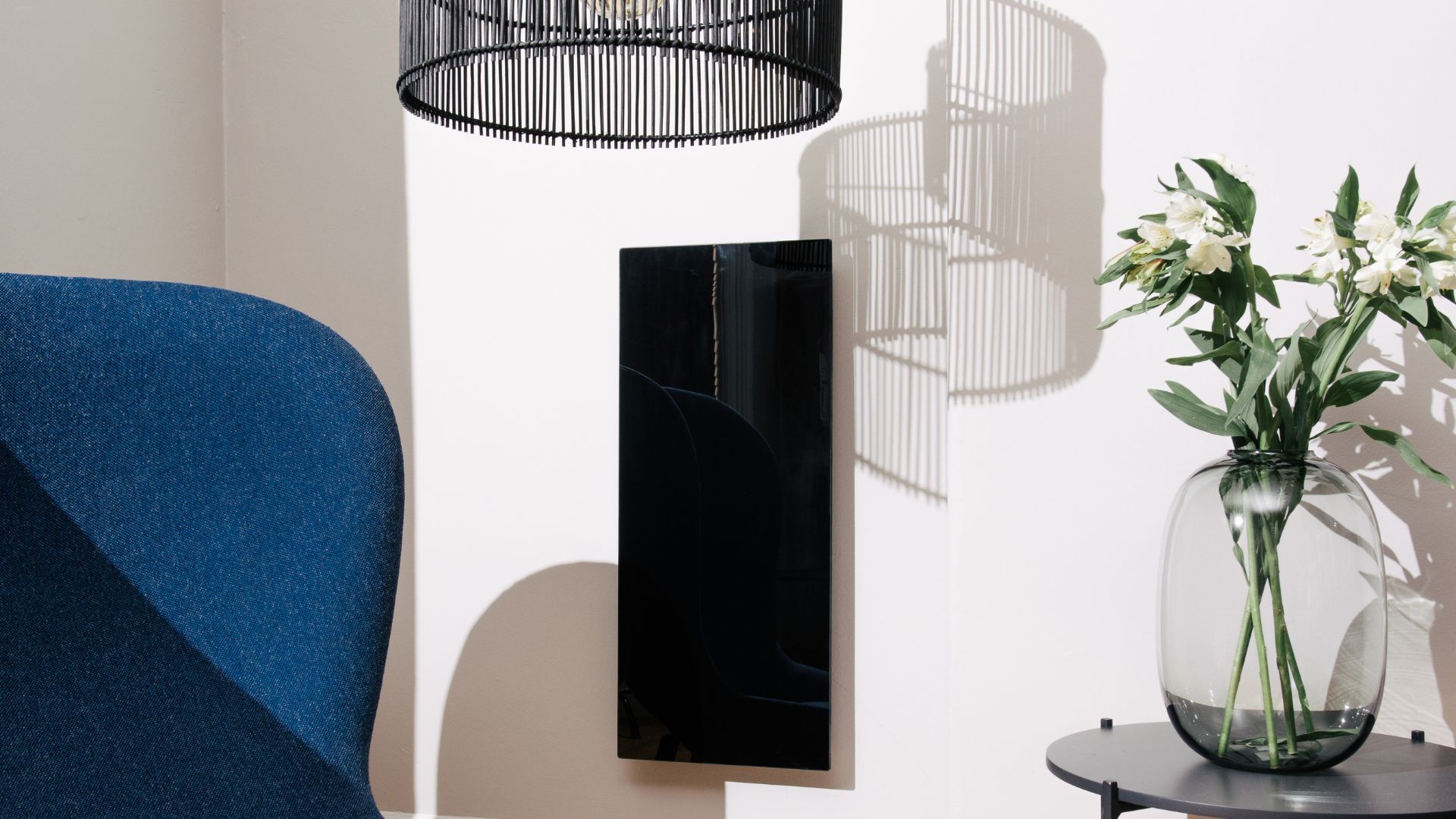 Foreseeing future challenges, BOLDR comes forward with a minimalistic yet powerful heating solution that helps reduce the carbon footprint while lowering energy bills.
With the aim to reduce energy consumption without compromising comfort, Madi and Toma, the Co-Founders of BOLDR and greentech entrepreneurs, designed a curated line of products where form and function meet to deliver a level of home comfort that keeps the high heating bills at bay.
BOLDR heating products are aesthetically pleasing and can be proudly displayed at home thanks to premium materials and a clean design aesthetic.
On the other hand, user-centered functionalities make their electric infrared heating simple to set up as it requires zero wiring, maintenance and is fully adaptable to the users' needs through a powerful smart home app.
Engineered for comfort but designed for your home, BOLDR products make efficient heating simple to use and easy to install, allowing its users to enjoy the benefits of reduced energy bills while lowering their carbon footprint.
What is BOLDR? How did the journey for smart, sustainable and energy-saving products begin?
BOLDR: At BOLDR we produce cost-effective electric heating coupled with smart energy-saving features.
Our minimalist products are easy to install, maintenance free, and help consumers save up to 30% on energy bills, which is especially important during an energy crisis that we are all facing right now.
We founded BOLDR because we saw the energy landscape changing.
Gas heating is being phased out over the next 10 years and is being replaced with greener electric solutions. However, electric heat pumps carry high upfront and installation costs.
They are also not suitable for many buildings and cities.
On the other hand, traditional electric heaters are typically expensive to run and difficult to operate.
With this in mind, we designed smart, plug and play solutions that can fit into any home aesthetic and reduce the overall energy consumption leading to lower bills and increased comfort.
Why BOLDR, why focusing on sustainable heating and cooling systems?
BOLDR: Heating and cooling accounts for up to 70% of the total household energy consumption.
We wanted to help our customers manage their home climate effectively, reduce their energy consumption and reduce their personal carbon footprint without compromising on comfort.
Fara' raises the bar for flexible home heating with both stunning design and smart functionality paired with energy-saving features. Who is the Fara heater for, and how does it manage to lower energy consumption when compared to other electric space heaters?
BOLDR: The Fara Smart Heater was built to be a powerful, portable space heater that operates with the same degree of control you would expect from a top of the line heating system.
Unlike other space heaters Fara pairs with our included wireless smart thermostat that allows users to benefit from a range of convenient and energy-saving features.
Users can unlock easy to use features such as zonal heating, scheduling, preset modes, real time cost monitoring and more.
The BOLDR app gives the users the power to waste up to 30% less on their energy without compromising on comfort.
The future of home heating is clearly represented by the product 'Kelvin' which delivers a new standard of electric infrared heating. Could you tell us a bit more about Kelvin and the heating technology behind it?
BOLDR: Kelvin delivers a new standard of electric infrared heating backed by a powerful smart home app that helps you save money and live more sustainably.
We designed Kelvin from the ground up to fit both homeowners and renters in mind, meaning it requires zero wiring, is simple to set up and is maintenance free.
Unlike traditional convection heaters that heat the air first, infrared heaters like Kelvin, directly radiate heat to warm objects first.
By not relying on convection heat, Kelvin delivers comfort at a lower ambient temperature resulting in up to 30% less energy consumption than traditional electric heaters.
When compared with other forms of efficient heating, such as heat pumps Kelvin can offer significantly cheaper upfront costs and leverages smart features to manage your home climate effectively.
Every Kelvin heater comes equipped with a truly wireless smart thermostat that can be placed in any room to unlock targeted zonal heating.
This means you are now able to heat exactly when and where you need it, instead of heating empty spaces.
Customers often install Kelvin heaters in new homes, refurbished homes, extensions, holiday homes, and even often used as an additional heat source alongside central heating as well.
Talking about the unconventional design of 'Kelvin', what was the inspiration and aim to create this aesthetic heater, was it first form or function?
BOLDR: When designing BOLDR heaters we focused on building products that consumers will be proud to display rather than hide away behind other furniture.
We wanted our clients to connect emotionally with our brand and products.
From the start, Kelvin has been engineered for your comfort but designed for your life.
It's a combination of contemporary design and smart technologies crafted with premium materials that deliver top of the line heating.
We set out to create a heater that can fit into any home aesthetic today, but will also remain relevant from a design and hardware perspective for generations.
This is why we chose premium materials such as tempered ceramic glass and brushed aluminum.
When it comes to heating, different areas have different necessities. Which heater would you recommend for each space? How can the future buyer decide among the BOLDR range of products?
BOLDR: Fara has been designed to be a portable, lightweight space heater with inbuilt smart features and a wireless thermostat that ensures your room never overheats.
It is ideally suited for users looking to supplement their heating at home or in the office.
The Kelvin on the other hand can be used as a stand-alone heater in areas that need heating such as your extension or home office, or as a full home heating system with zonal heating and smart scheduling. The Kelvin is mounted on walls and delivers a new standard of infrared electric heat that is more cost effective than traditional electric convection heaters.
Being a user-centred company with technology-driven products, the app presents itself as a key facilitator when using any of the BOLDR products. What are some functionalities and connectivity, and how can a family home take advantage of its use?
BOLDR: Home heating is historically and notoriously difficult to operate and get right.
As founders, we have struggled with heating in our own homes.
Our own difficult experiences were the main driver behind the BOLDR app architecture.
When designing our app ecosystem we put the user at the center of everything we built.
This is why we engineered a simple to use app experience that works to simplify your life.
The less you use our app, the more we feel like we succeeded.
Here's some insight into the core features:
Zonal heating (room by room temperature control) – Make your heating work for everyone in the home. Adjust your comfort levels on a room-by-room basis & waste less energy.
Smart Scheduling – Easily optimise your heating schedule and cut your heating bills to an absolute minimum.
Remote Control – Access the full range of smart features wherever you may be. Remote access gives total control of your heating so that you never have to come back to a cold home.
Real Time Cost Monitoring – Stay on top of your bills from the comfort of your phone! Measure your consumption in real time, either room by room or as a house total.

BOLDR has some products to be released soon. Which of the products are you the most excited for people to try? And what is the next step for BOLDR?
BOLDR: At BOLDR we are working on an exciting new product called Klima.
The $100 device will allow users to wirelessly connect their existing ACs and heat pumps to the BOLDR app and benefit from the convenient and energy saving features.
With this product, we hope to help people stay on top of their energy consumption whilst also helping them unlock brand new features out of the existing products they have.
With BOLDR, the transition to the future of heating and cooling becomes easy with simple plug-and-play products that give users the ability to reduce their energy consumption by being able to effectively manage their home climate.
In this way, BOLDR helps you take care of your comfort whilst taking care of the environment and reducing the carbon footprint with greener and smarter solutions.