Furniture design
A breathtaking product inspired after the pine trees of the Villa Borghese gardens in Roma
Featuring an organic shape that translates as a standout modernist statement-piece – meet the Borghese Sofa by Noé Duchaufour Lawrance for La Chance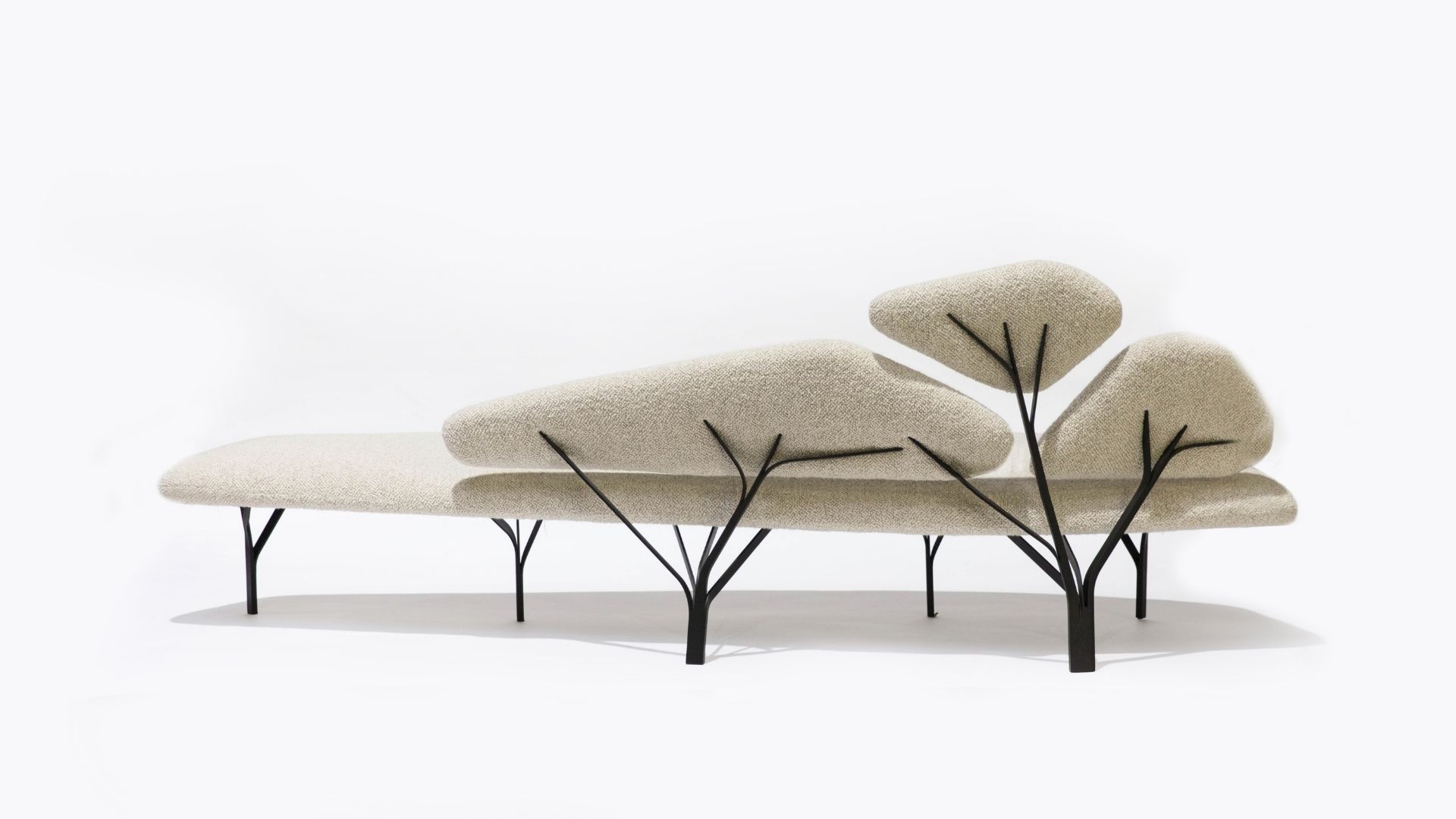 Comprising a sculptural aesthetic that skillfully showcases respect for the past, combined with a simplicity of line and an honest desire to create pieces that last – French designer Noé Duchaufour Lawrance fabricates the 'Borghese Sofa' for La Chance, a Paris based design company.
Fueled by a rich creative background – he brilliantly works across a wide range of disciplines and materials to create a unified body of projects with a narrative deeply rooted in nature.
A minimalistic alluring piece of furniture – this stunning Borghese sofa is directly inspired and named after the stone pines of the Villa Borghese gardens in Roma.
With the primary source of influence being an emotional relation with nature – the designer's preference for organic shapes readily translates as a standout modernist statement object.
Perfectly existing in two dimensions – each piece can be made to the client's specifications with a large choice of textiles on demand as well as the possibility of choosing a color for each cushion.
"The sofa can be crafted and exists in a longer and even more sculptural version, covered with Pierre Frey fabric" says Lawrance.
Its one-of-a-kind eye-catching laser cut metal structure is further assembled and welded by hand – reminiscent of the intricate tree branches, while the cushions serve as the soft landscape.