Furniture design
Dojo is an eclectic piece of furniture stimulating movement
NYXO crafts Dojo – an extraordinary active kneeling chair that stimulates movement and provides a feeling of well-being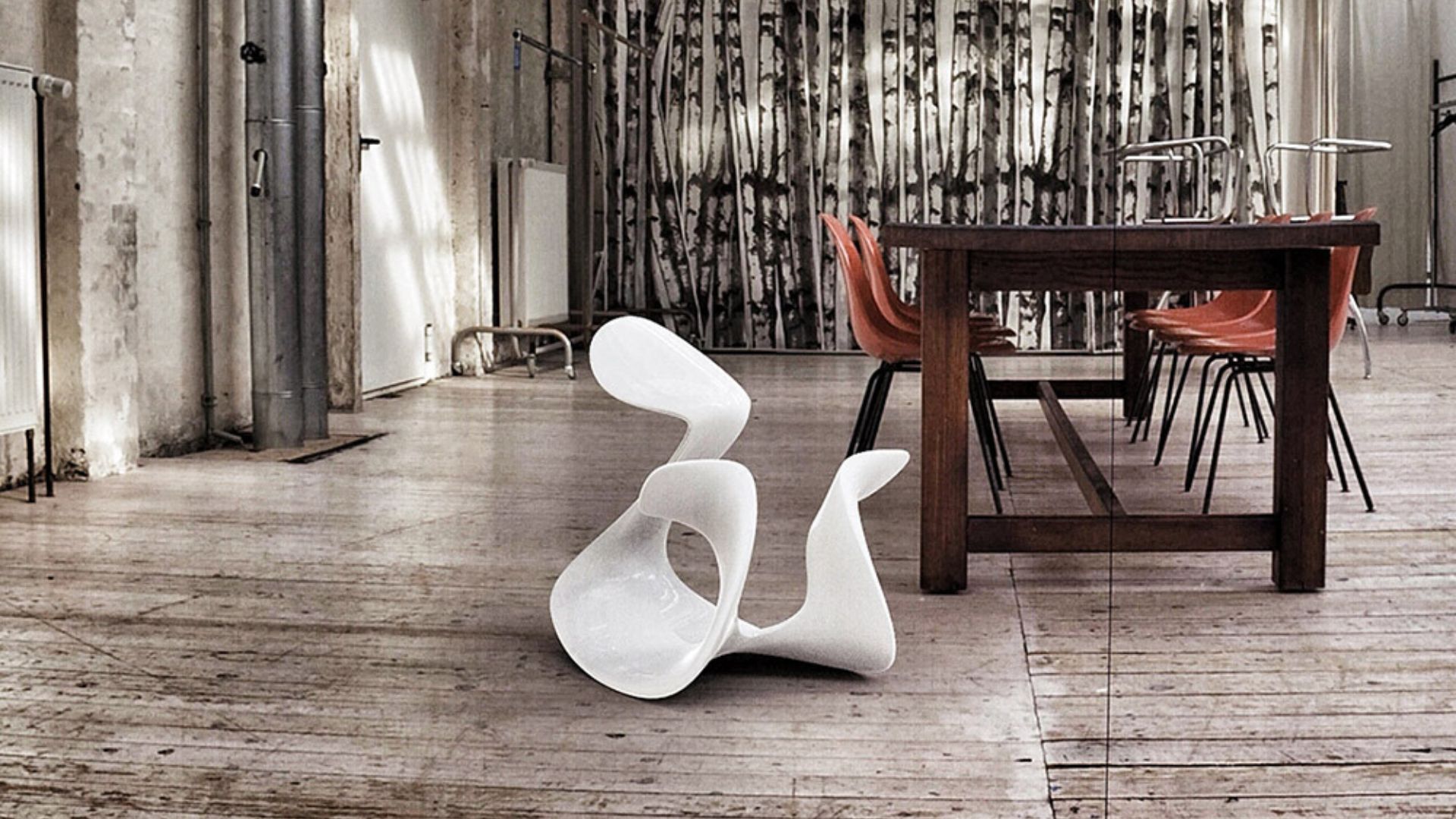 Developing visionary ideas featuring design solutions and technological innovations, multidisciplinary studio NYXO crafts 'Dojo'.
It is an extraordinary active kneeling chair that stimulates movement helping one to stay alert as well as focused for longer periods of time and provides a feeling of well-being.
"The founding values of NYXO are fundamentally rooted in the construction of future scenarios with the sheer ability to seamlessly incorporate as well as translate technological innovation into products or services.
Dojo is characterized by a monolithic structure of curvilinear geometries, fabricated entirely in composite materials where the knees are sustained by gel cushions" says founders Mirko and Michele Daneluzzo.
Embodying monochromatic tones of white and black in either glossy or matt finishing – this eclectic minimalistic piece of furniture's seat is skillfully tilted forward.
Its pad further allows for a position with an open angle between the torso and hips, brilliantly facilitating a body posture in which the curvature of the spine is in a natural arrangement.
This effortlessly relieves the pressure on the vertebrae and favors respiration, in addition to preventing muscle tension in the neck and shoulders.
"Perfect for endless situations – this desk chair is ideal thanks to its compact size!" the duo adds.
[ Read also NYXO's 3D-printed Primavera furniture is made from recycled plastic ]