Furniture design
HAY's democracy: good design is for everyone
HAY transforms aesthetically desirable design into something accessible, thanks to original materials and smart production methods that keep prices moderate.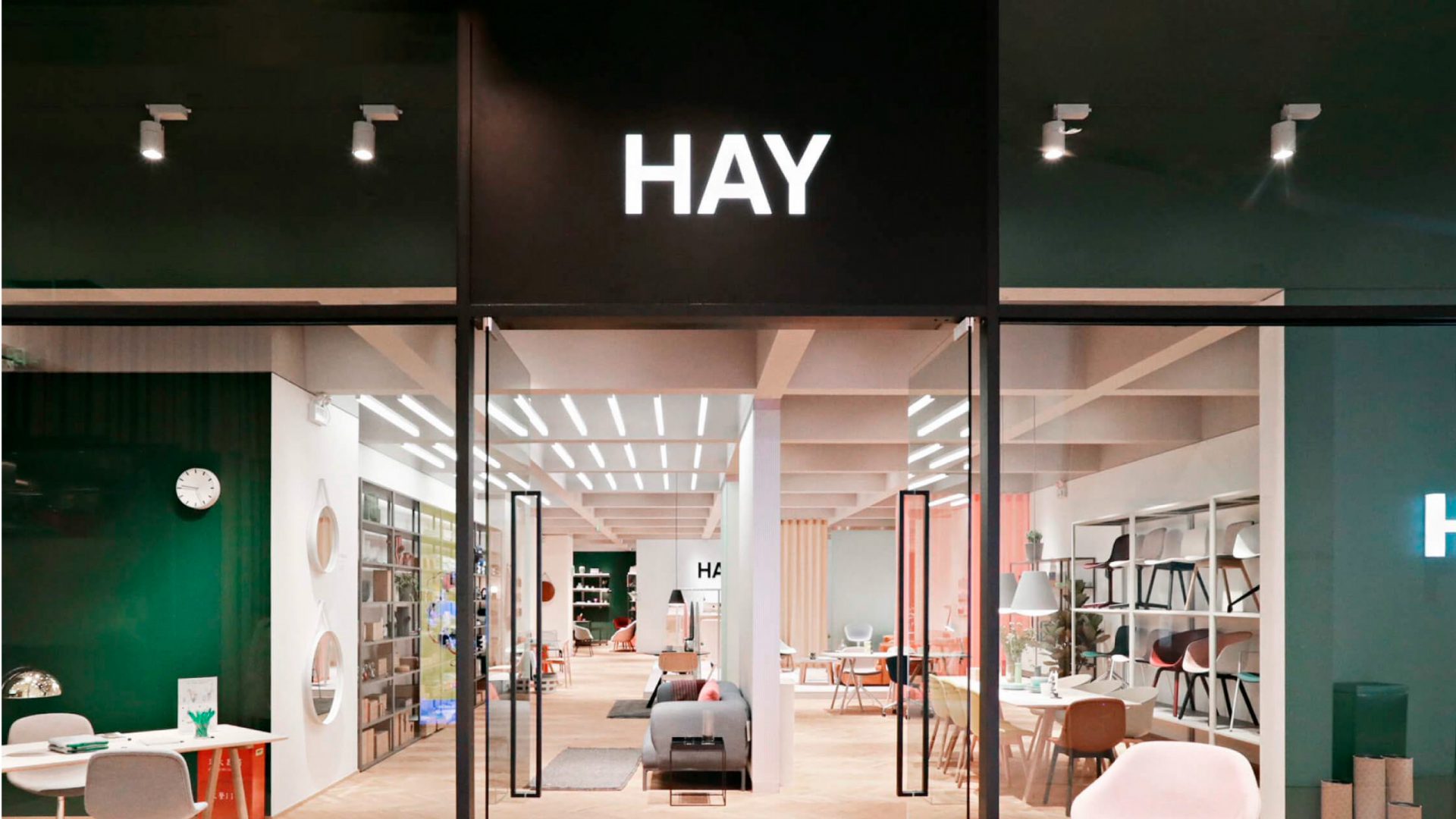 HAY's design takes place in contemporary culture, following the evolution in the use of spaces, where traditional divisions between personal and professional settings blur: collections of lighting, furniture and accessories that suit various needs and versatile environments.
Primary inspired by art, architecture and fashion, HAY's designs draw from these imaginary originality, dynamism and a touch of unexpected, creating modern objects at an accessible price.
Co-founders and creative directors Mette and Rolf Hay in 2002 established in Denmark their eponymous brand, with the intention to make products that people grow fond of.
In partnership with businessman Troels Holch Povlsen, in a decade the entrepreneur couple grew their company into a global empire operating in more than 50 countries, with more than 400 employees.
Find out more about other iconic design brands, don't miss Brand Story – Natuzzi.
Kaleido Trays
From the very beginning, HAY has been building a trusted network of designers to create products that fit into the ethos of the HAY collection.
Among them, Clara von Zweigbergk stands out for her background as a graphic designer, clearly evident in the Kaleido trays collection, a series of colourful, geometrically-shaped steel trays that can be used singularly or stored inside one another to create amusing constellations.
George Sowden for HAY
After outstanding working collaborations, including names such as Olivetti and Ettore Sottsass, the 1991 Compasso D'Oro winner George Sowden has designed for HAY several best selling objects that improve the functions of everyday routine.
Some of them, such as the HAY Travel Mugs and the HAY Water Bottles, are so wonderfully quirky, coloured and sculptural, to deserve their spot into the ever-changing MoMA Design Store, a reflection of the evolution of design itself.
Hee Welling for HAY
With a technique characterized by quiet elegance and a great sense of proportions, Danish furniture designer Hee Welling has created some of HAY most famous pieces, including the Hee Chair, Lounge Chair and Bar Stool, a family of outdoor elements bonded over an understated aesthetics and functional properties. 
For the Danish brand Welling also designed About A Series, HAY's most widely popular furniture series: a true pragmatist, able to adapt to private or pubic settings, the collection began with the famous About A Chair and blossomed into a family of stools, armchairs, dining chairs, lounge chairs, tables and sofas.
The Blow Lounge Chair
A beautiful, sculptural and comfortable seating placed on a 360 degrees rotating plate, evolved from the desire to industrialize the costly upholstery process, usually done by hand: Foersom and Hiort-Lorenzen combined design and industrial innovation for the Blow Chair, created injecting polyurethane foam directly into the upholstery fabric.
The Wooden Hand
An original, playful piece of decoration, in natural birch wood, very close to a piece of art.
The Wooden Hand is a collection of decorative right hands whose versatility and minimalism suit different settings, with the possibility to move the fingers and rotate the wrist to be used as a ring holder for example, at an exceptionally interesting price.
Curious to know more about other influential Scandinavian designers? Head to Turning intuition into poetic modernism with Space Copenhagen.