Furniture design
This sleek yet functional sofa caters to those working from home
The Brick sofa by Portuguese designer João Teixeira caters to the growing trend of working from home with a focus on comfort and style.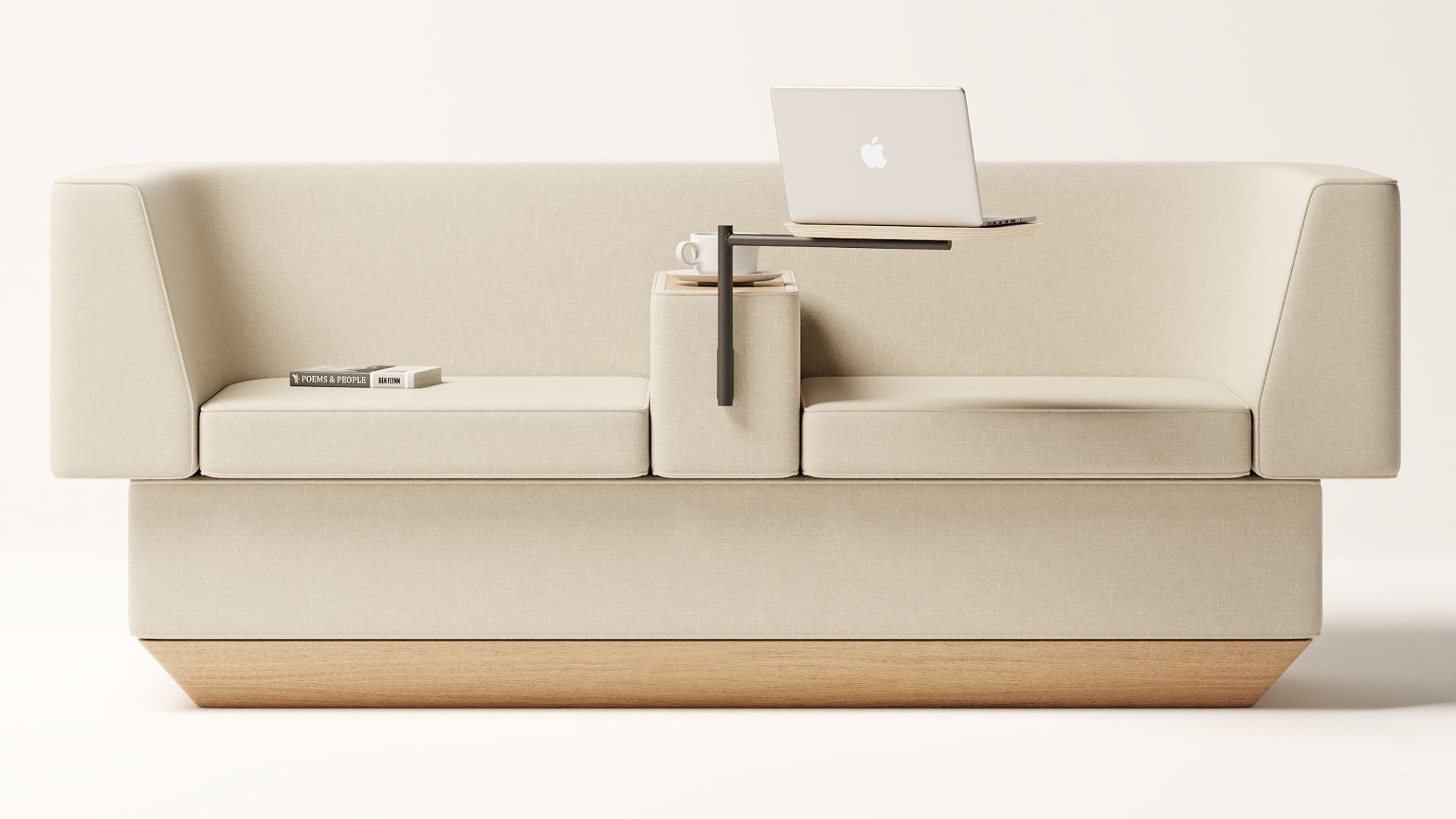 The Brick sofa is here to rid you of your guilt working from the sofa.
João Teixeira came up with the concept sofa as a way of making domestic interiors more adaptable when it comes to new habits of working from home.
More specifically, it targets those whose whole job has been recently stationed at home because of the pandemic.
In place of an obvious desk set-up, Brick focused on functionality and convenience whilst making working from home look stylish and sexy.
It does so with sleek, linear forms that come together to create one stylish object in various colourways. 
However, the main feature of this sofa lies in its central module, which gives users the option to integrate a rotating side table and a power supply for convenience.
This way, it's possible to shift between states of work and relaxation by using the rotating table as a place to rest a laptop or as an armrest to rest a cup of coffee or snacks whilst watching a movie. 
The future of working 
What is the future for residential soft seating? How far are domestic and work environments from each other? The Brick sofa arises as a natural impulse to design something that would fit most home interiors whilst enhancing their productivity. 
João Teixeira has transformed the traditional sofa in order to make working from home easier.
It's designed to enhance usability and convenience with its soft and modern aesthetic that would fit in any contemporary interior.
Teixeira created a multifunctional design with a seamless user experience, allowing for the integration of the power supply and a swift shift between uses. 
"Brick is a sofa driven by the way people are now working from home and how often they use the sofa to do it," explains Teixeira.
"It's designed in harmony with the tools we use to work in our reality, acknowledging the link between individual and technology as something evident."