Architecture
Young and BIG: Bjarke Ingels is the enfant prodige of a pragmatic, utopian architecture
The Danish architect and his cosmopolitan team turn conventions upside down, juxtaposing contrasting possibilities in extravagantly bold ways.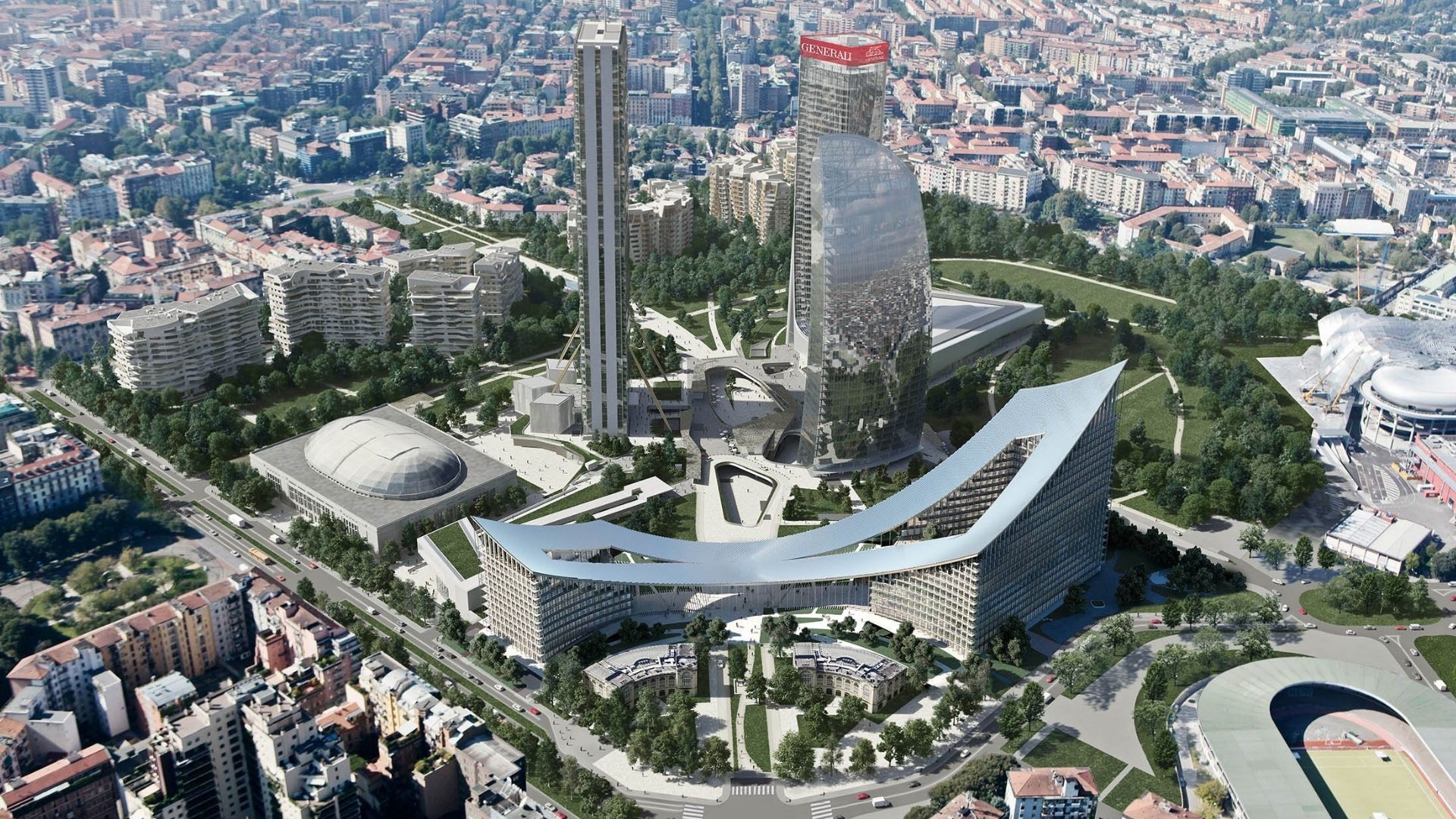 Pursuing an ideal that Ingels himself calls 'hedonistic sustainability', Bjarke Ingels Group's projects seek to question how sustainability can be nicely integrated into solutions that increase the user's standards of living.
Neither naively utopian nor predictably pragmatic, all BIG designs respond to their surroundings, inheriting the attributes and potentials of the landscape.
In less than ten years, the firm that Ingels founded in his early 30s grew to a staff of 400.
One of the youngest architects to ever build in New York City, his talent and attitude led him to establish satellite offices around the world, being one of the Time magazine's 100 most influential people and the subject of a Netflix documentary series. All by his early 40s.
1. VIΛ 57WEST – New York City, US
This 'courtscraper' combines the communal space of a courtyard with the density of a skyscraper, creating an irregular pyramid on the waterfront of the city: BIG's first completed project in New York, the tetrahedron unusual form was designed to provide Hudson views for as many inhabitants as possible.
[ Read also BIG designs 'world's most sustainable furniture factory' for Vestre in Norway ]
2. Hualien Residences – Hualien City, Taiwan
Developed with a striated and mountainous shape to enhance the beauty of the surrounding Taiwan's spine of mountains, this holiday apartments complex encourages citizen to explore the beauty of nature around Hualien.
Each distinct unit is covered in vegetation, in an attempt to amplify and extend the ecological qualities of the rural landscape and to mitigate heat gain, increasing the comfort of terraces and houses.
3. LEGO House – Billund, Denmark
In the Danish city where LEGO was born, BIG designed an institution dedicated to the iconic brick, which reflects its main characteristics: very accessible and democratic, the building allows people to walk all the way up on all the colored roofs of the 21 enormous white bricks that are stacked on top of one another.
4. Vancouver House – Vancouver, Canada
Invited to re-imagine the gateway to the city in a site already in transformation, Bjarke Ingles Group's project turns the traditional urban podium into a lively village full of plazas, for a dense urban environment underneath a green carpet, and a residential tower with the shape of a slender triangle that maximizes its area on the top, for fantastic views and abundance of light.
A contemporary evolution of the Flatiron Building idea, a project that takes the idea of a residential tower into the future.
5. 'VM Houses – Copenhagen
Probably the firm's best-known work – Ingels himself lived in the complex till 2008 – this residential construction in the south of Copenhagen offers an interlocking, zigzagged design shaped in the form of the V and M letters, to allow for daylight and privacy.
[ Read also Voxel sofa by BIG is DIY: Design It Yourself ]