Lighting design
An authentic Flos-ophy: illuminating the human experience with pieces by the world's most famous artists
According to Flos, light is much more than a fundamental need, it is a living substance to express ideas and explore emotions, making sense of human history and brightening our present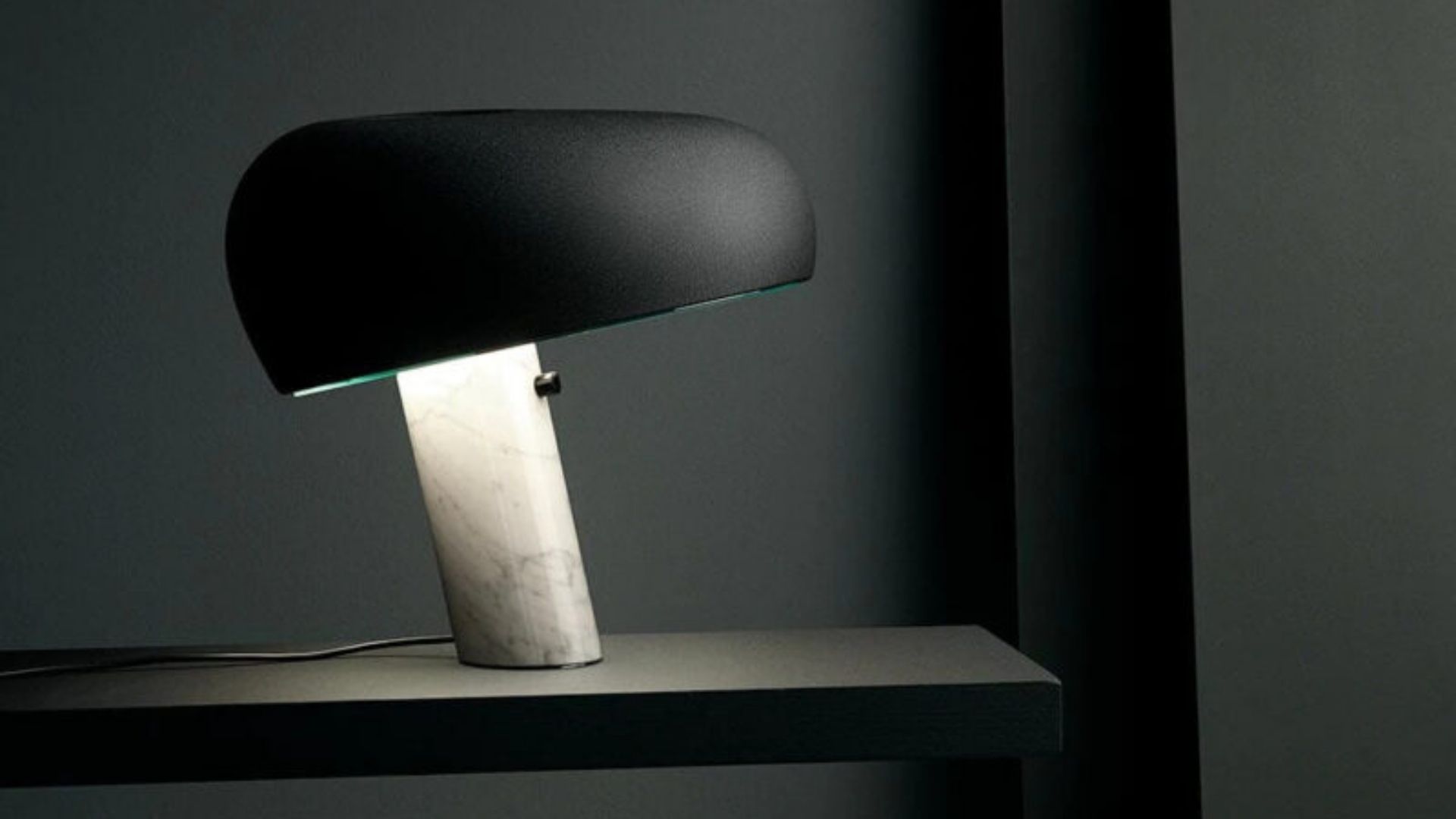 It all started with a word: Cocoon. Without this plastic material originally used as a protective packaging by the US Army, and a genial intuition, Flos wouldn't exist today.
Inventor and producer Artur Eisenkell managed to import in Europe this spray-on coating polymer for creative purposes: the aim was to give a sense of magic to the light emanated by a lamp through this cloud-like material.
It worked.
Designers Achille and Pier Giacomo Castiglioni and Tobia Scarpa were invited to experiment this new technique, giving life to the first Cocoon lamps: the rest is history.
In 1962, in the Italian mountains of Merano, Flos was established, a firm that would soon be internationally acclaimed for its lighting techniques and original design concept.
1. Arco Lamp – Achille and Pier Giacomo Castiglioni
In an attempt to create an overhead light that would not need a complex installation nor fiddly wires, Achille and his brother Pier Giacomo Castiglioni created for Flos a timeless icon of design.
An arch-shaped revolution that changed the entire world of interior design: since then, light sources were fixed, with suspended and wall lights as the only possibilities, while the new swivelling Arco lamp suited and adapted to any specific decoration need.
Curious to know more about lighting design? Don't miss Horo by MASIERO – Stylish contemporary lighting inspired by the sun.
2. Parentesi Lamp – Achille Castiglioni
Designed in 1971, the Parentesi Lamp is another icon born from the long-standing collaboration between Flos and renowned Italian designer Achille Castiglioni.
A clever, fully adjustable spotlight that can be moved around when needed, one of the first examples of an early industrial chic, with an exposed bulb and a light, versatile structure.
3. Zeppelin Lamp – Jasper Morrison
One of the most famous Flos suspended lamp is signed by Jasper Morrison's romantic genius. Zeppelin is a traditional chandelier completely wrapped inside a suggestive Cocoon upholstery: the authentic sparkle and shine are provided by an exposed multifaceted crystal globe in the middle.
4. Glo-Ball Lamp – Jasper Morrison
Inspired by the radiant calm of a full moon, the Glo-Ball series features a hand-blown glass cup etched in white opal for elegant light dispersion. An electronic dimmer allows the regulation of the brightness of the sphere, a suggestion that marries the functional with the otherworldly.
5. Taraxacum 88 Suspended Lamp – Achille Castiglioni
First released in 1988, the Taraxacum 88 represents the perfect fusion between form and function that made it an international hit: its exceptional multifaceted structure made of 60 bulbs is inspired by the globe of thin filaments into which the dandelion blossoms.
20 pressed, polished aluminum triangles compose the structure of the lamp designed once again by Achille Castiglioni, creating both direct and reflected light.
If you want to know more about designers changing the lighting design field, don't miss Revolutionizing the light bulb with BEEM.