Lighting design
Illuminate your space with this fascinating one-of-a-kind object
A frosted plastic shade with an adjustable string – Haechan Ryu fabricates Line and Face.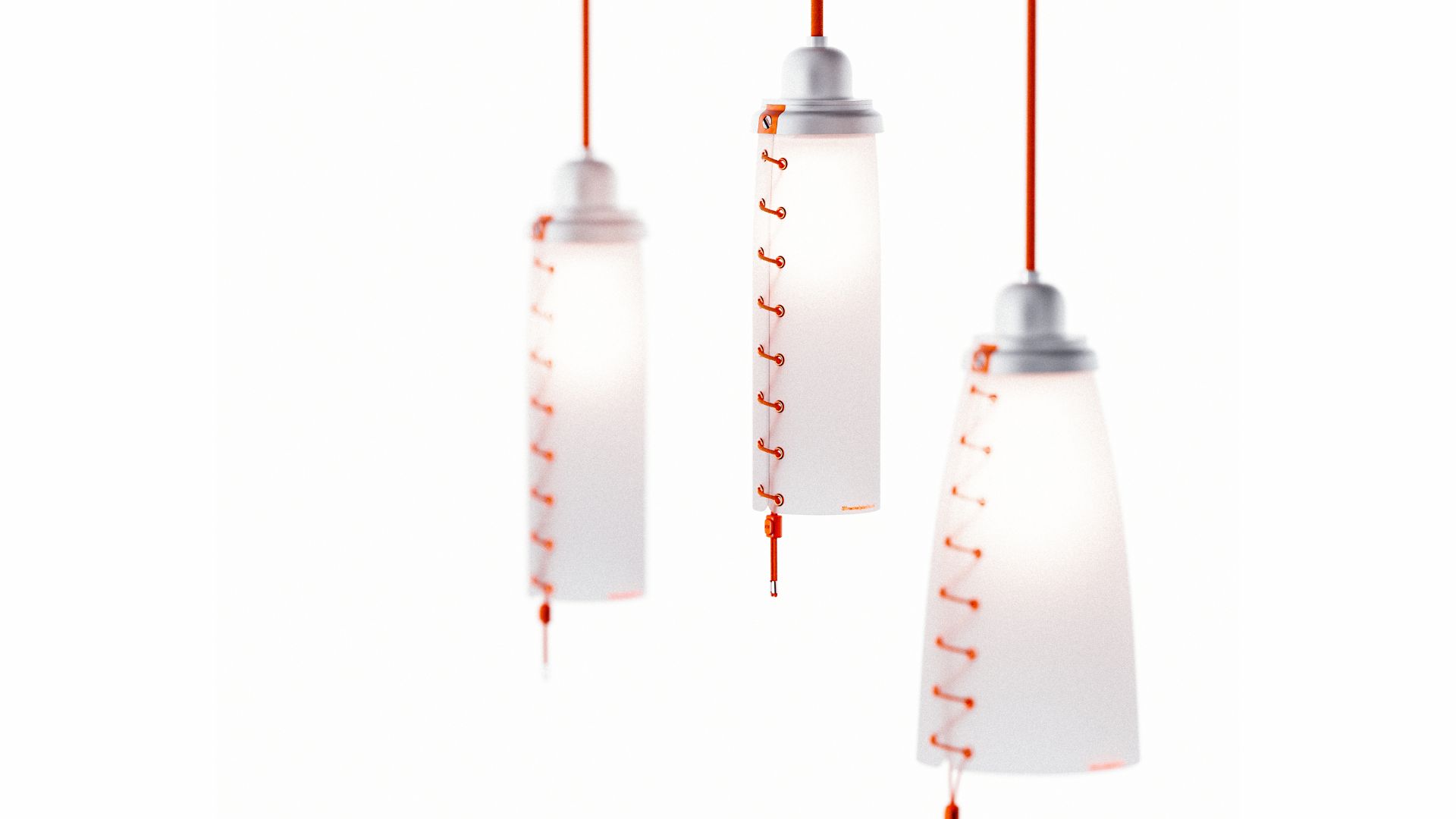 Korea-based industrial designer Haechan Ryu skillfully fabricates 'Line and Face' – a fascinating frosted plastic shade with an adjustable string.
"Looking back on my personal work, I felt that the use of face or line elements and related materials were limited.
L&F is a project that was conducted for the purpose of exploring CMF that I have not tried before – I wanted to express a new aesthetic by using an opaque plastic face with moderate tension and a line element that can control this tension" says Haechan Ryu.
Minimalistic and concise – the ring unit for fixing the face is seamlessly screwed into the conventional socket module. 
Additionally, under this innovative opaque plastic face, the interior structure is subtly reflected, brilliantly showcasing a fresh visual.
Due to the tension of the plastic face – the shade naturally spreads toward the bottom and if one pulls the string tight and fixes it with the holder, a narrowed shape can be created.
"I tried to escape from a complex design through the simplest part configuration possible. 
A fixed ring is added to the LED bulb socket and one can effortlessly assemble the orange unit and screw to complete the basic structure" Ryu adds.