Lighting design
Slamp launches latest lighting inside new Milan flagship at MDW
Step into the world of Slamp at the Italian lighting brand's new Milan flagship, the grand opening of which will take place during Milan Design Week.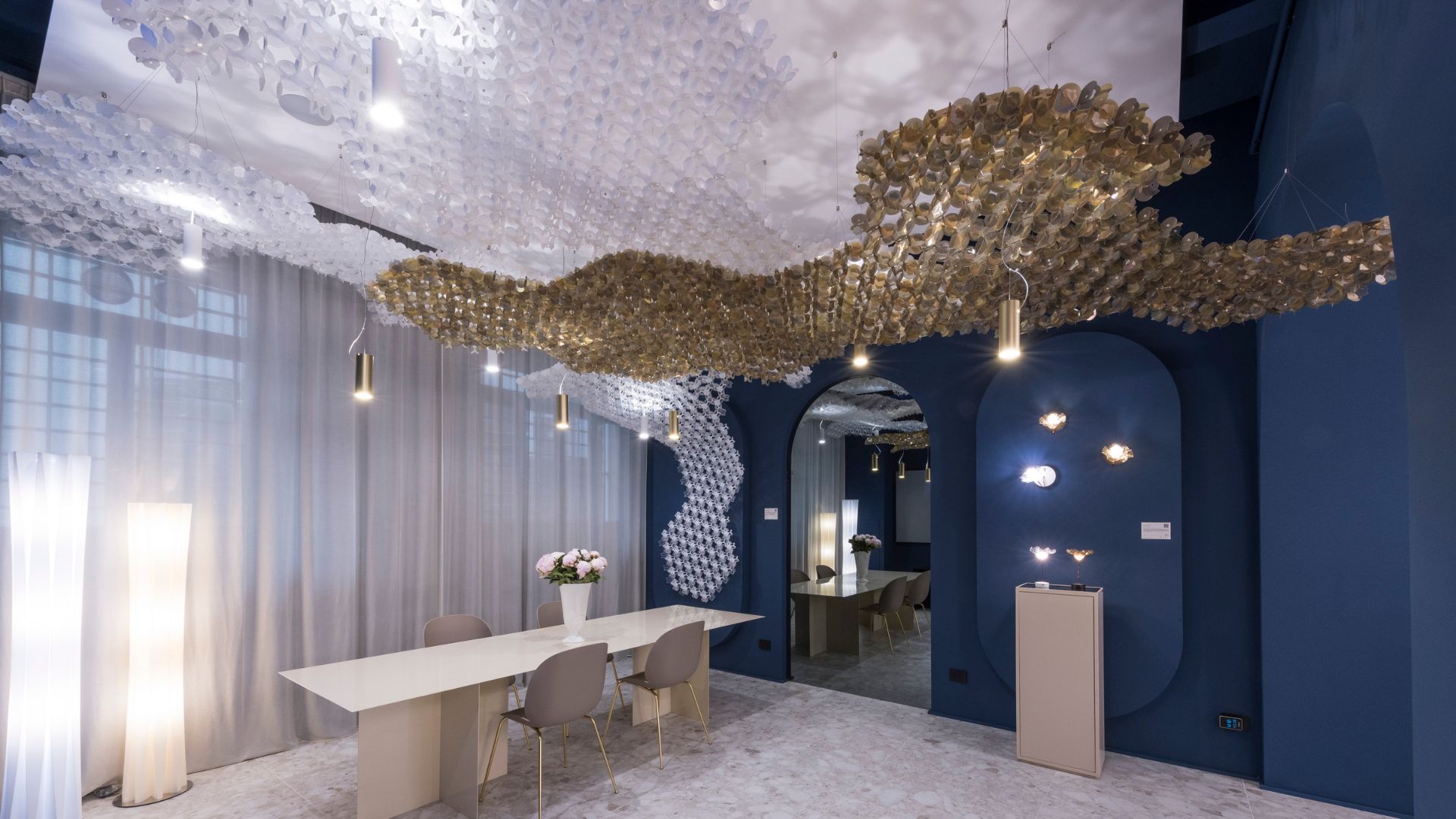 Download our DWalking guide (pdf, mobile-friendly) with all the info for visiting.
Slamp invites visitors inside its Milan Duomo flagship, the first Italian showroom where the brand will exhibit some of its most iconic products, including the latest pieces by long-term collaborators, French designer Marc Sadler and Milan-based designer Lorenza Bozzoli.
Set to go on display during Milan Design Week (6th — 12th June), the showroom grants immediate access to the brand's diverse collection within the city.
It will also help to tell a story of the brand's historical influence, shining a spotlight on beloved designs like Zaha Hadid's Aria and Avia lamps, architectural masterpieces that combine 50 sheets of translucent black plastic.
The striking Charlotte lamps by Doriana and Massimiliano Fuksas will also be on display, featuring concentric, hexagonal elements informed by an exploration of two-dimensional shapes; and Idea by Marcantonio, a three-dimensional "bulb" and a brass-finish screw base, magically suspended on a wall-base that comes in a brushed brass, mirrored, or white matte finish.
These designs will go on display at the brand's Milan showroom alongside Slamp's ample selection of handcrafted pieces where intimate interiors are imbued with mirrored lighting to reflect the brand's extensive collection.
2022 marks an exciting year for the brand, which closed 2021 with double-digit growth and total earnings of 11.5 million euros thanks to constant research and a renewed design of their sales strategies and branding process. As a result, Slamp is also excited to announce the opening of its London Knightsbridge store in September during the London Design Festival.
Slamp illuminates its unique designs in the Slamp Milan Flagship – Duomo location, within Milan's Durini District, on Via Larga, no. 2. Opening hours 9am-7pm.