Lighting design
Brighten your home up with swirly shapes, warm light and a soufflé-like aesthetic
Inspired by ice cream and 3D-printed from biodegradable plastic – Crème Atelier sustainably crafts the Soft Serve Lamp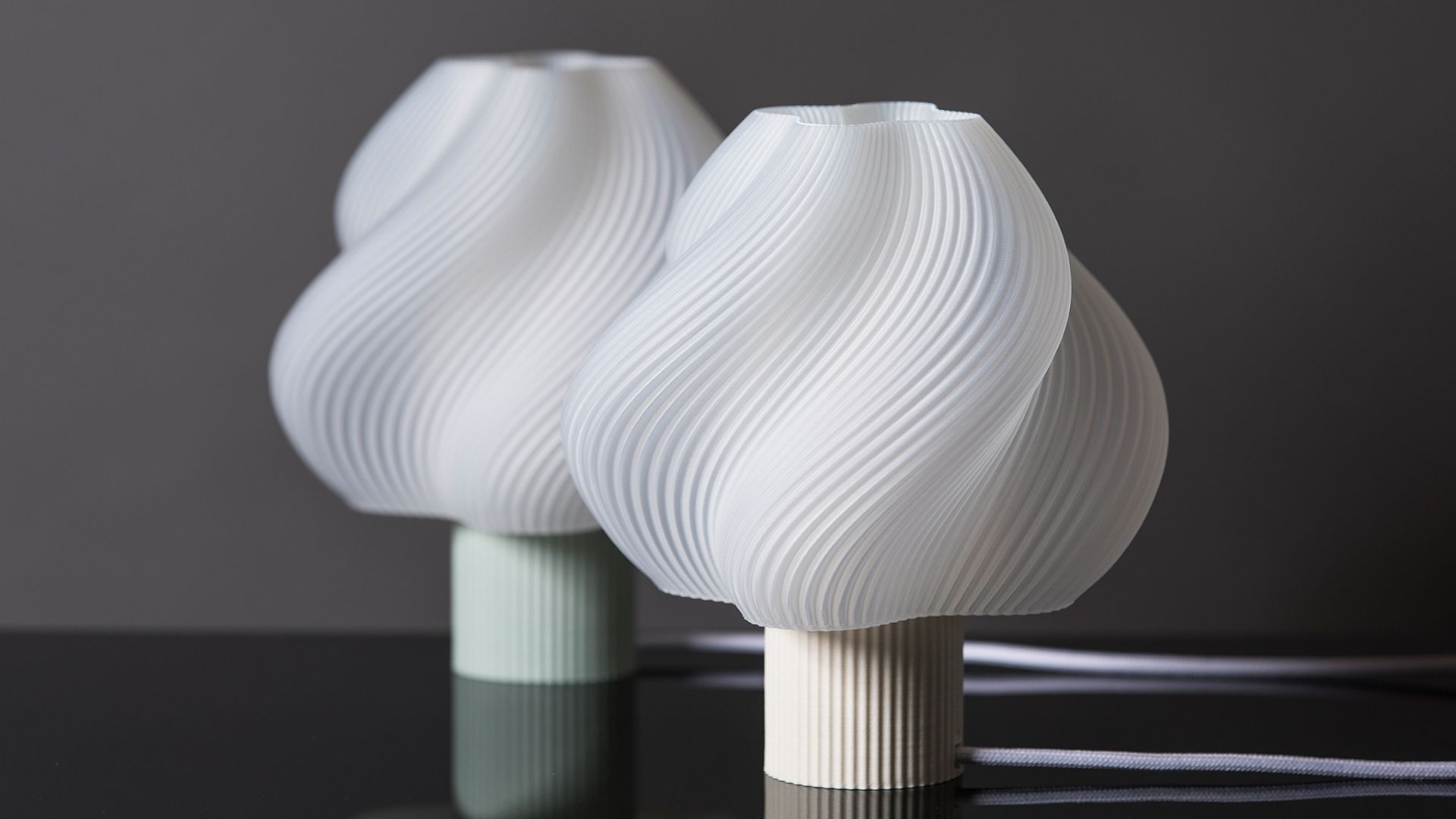 Inspired by ice cream and beautifully 3D-printed from biodegradable plastic in Stockholm – Crème Atelier sustainably crafts 'Soft Serve Lamp', adding the right touch of uniqueness to one's interiors with its swirly shapes, warm light and soufflé-like aesthetic.
Characterized by a perfect balance of elegance and playfulness – "Crème Atelier came to life through our common love for design.
While renovating our home, the idea of ​​truly creating something together was born – we decided to fabricate a lamp without compromising on sustainability. This was the start of our journey" says founders, Jacqueline Kessidis and Lucas Lind.
With this alluring product available in a mélange of soothing colors from vanilla bean to matcha, wild strawberry, rhubarb, cloudberry, mocha as well as licorice – one can simply pick from these irresistible flavors or even mix it up!
"Due to the 3D-printing process, there might be variations in color and texture – this is what makes each of these delicate objects a one-of-a-kind piece" the duo adds.
Utilizing a biologically produced plastic brilliantly extracted from cornstarch and recycled food packaging – each minimalistic lamp is innovatively made of rPLA from Holland.
While 3D printing, the material is added layer by layer – "enabling us to avoid the material spill that otherwise occurs in traditional manufacturing" they say.
Skillfully avoiding the negative environmental impact that comes with mass production – this conceptual organic product with a Scandinavian feel is manufactured, assembled and packed on-demand in their studio.