Lighting design
Foscarini is the Italian spirit creating lights that illuminate the meaning 
From a small island to the world, from Murano glass to the industrial production of unconventional materials, Foscarini is the story of a brand that in a few decades became one of the key players in the lighting design industry.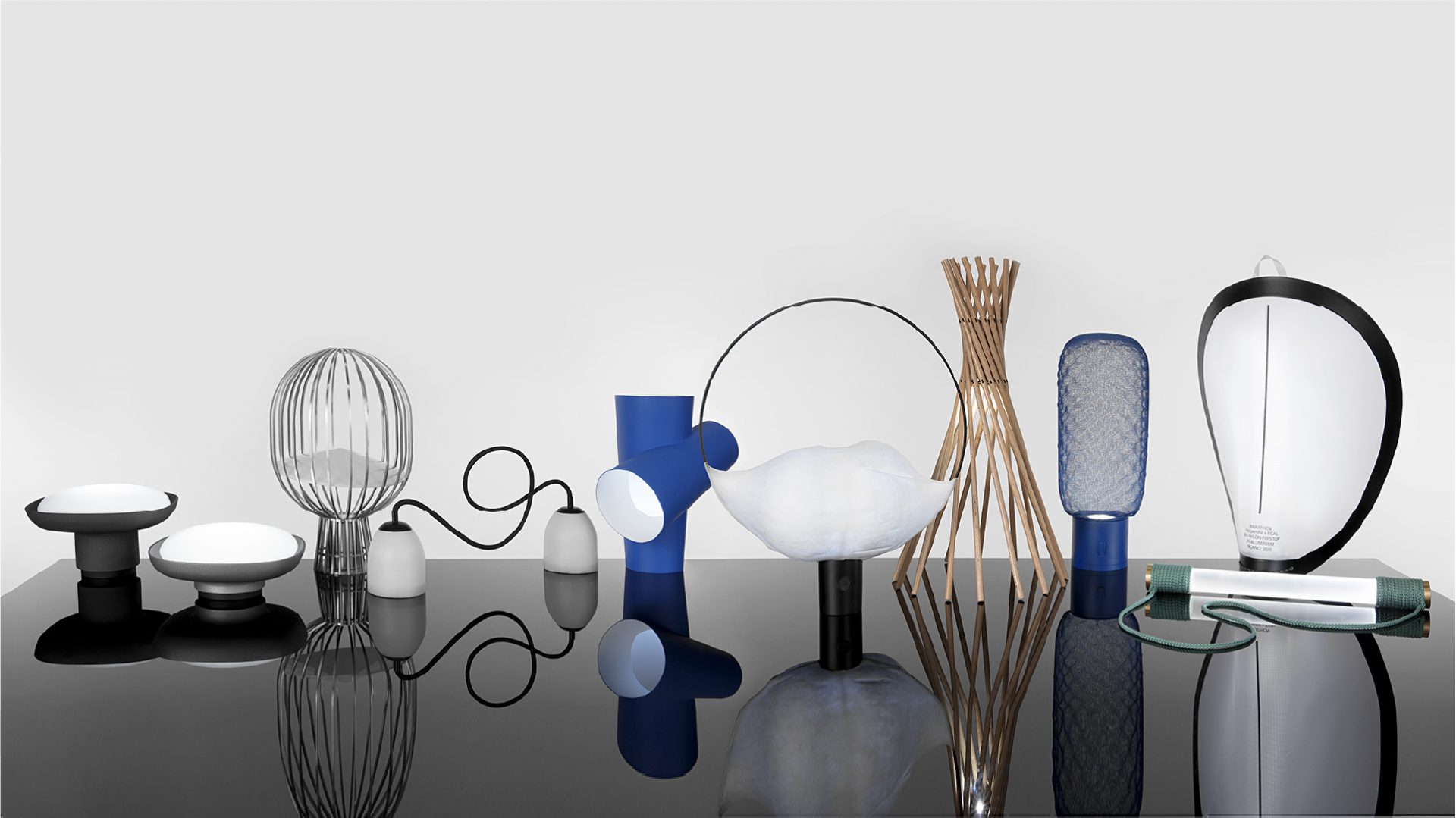 In 1291 the Venetian government ordered glass masters to move their furnaces to an island in the lagoon on the Northside of Venice, for fire safety reasons.
For centuries, Murano glassmakers refined the techniques and passed on their craft within their families, making the island the historic home of glass crafts.
In 1981, on this world-renowned glass island, an Italian lighting company was founded, that in its early days only used Murano glass as a material, creating lighting systems for the contract sector: Foscarini.
Only two years after its foundation, the company opened to new markets and distribution channels with Foscarini's first catalogue collection of design lamps, designed by Carlo Urbinati and Alessandro Vecchiato, who in 1988 took over the management becoming the company owners.
During the years Foscarini was able to adapt to changes opening to new materials other than Murano glass, unusual shapes and ideas and to collaborations with external designers: because of its development and growth, Foscarini moved to the mainland in 1994 and is now based in Marcon, near Venice.
Wassily on the wall – 1985
In 1985 Foscarini opened to collaborations with external designers. The first result was the Wassily on the wall applique, designed by Adam Tihany and Joseph Mancini, a Bauhaus-inspired piece conceived as a combination of solid figures with primary colors made of Murano glasses.
Triggered by lighting design? Don't miss the rhythm of the light -Meet the crowdfunded Brightly Light Toolkit!
Lumiere – 1990
Designed by Rodolfo Dordoni in 1990, Lumiere represents Foscarini's first major success: restyling the classic table lamp, Dordoni blends Murano blown glass and die-cast metal, a combination that tells the story of a company at a crossroads between its handcrafted spirit and industrial ambition.
Re-edited in a special limited edition for its 30 years, Lumiere is still one of Foscarini's biggest successes, a constantly relevant icon that gave birth to an entire family of lamps.
Orbital – 1992
The Orbital lamp, first Foscarini's product made of industrial glass, represents Ferruccio Laviani's debut in lighting design: along with Bit, its wall version, this multi-coloured sculptural lamp evokes the atmospheres of galaxy nebulas and is part of the collection of worldwide museums, including the NY MoMA.
Havana – 1993
Foscarini's first foray into materials other than Murano glass was a risk commissioned to Jozeph Forakis, which turned out to be a huge success: named Havana for its cigar-like shape, the inimitable design of this suffused lamp realized in injection moulded polyethylene granted Foscarini another space at the NY MoMA.
Mite and Tite – 2000
The collaboration between Foscarini and Marc Sadler begins with Mite, a floor lamp whose decisive technological innovative spirit won the Compasso D'Oro: the mixture of carbon thread acts both as decoration and frame, just as in the suspended Tite lamp, where the genius combination of fibreglass and black carbon thread is at the same time graphic and functional.
Have you ever heard about biophilic lighting? Discover the power of nature with the lights, lamps and other concepts defining this upcoming trend.