Home appliances
'Technology with style': know-how and creativity are Smeg solution for the best home experience.
From gas cookers to dishwashers, to the most famous vintage fridge in the world, Smeg is the Italian company that brought fashionable design and retro taste in the kitchen.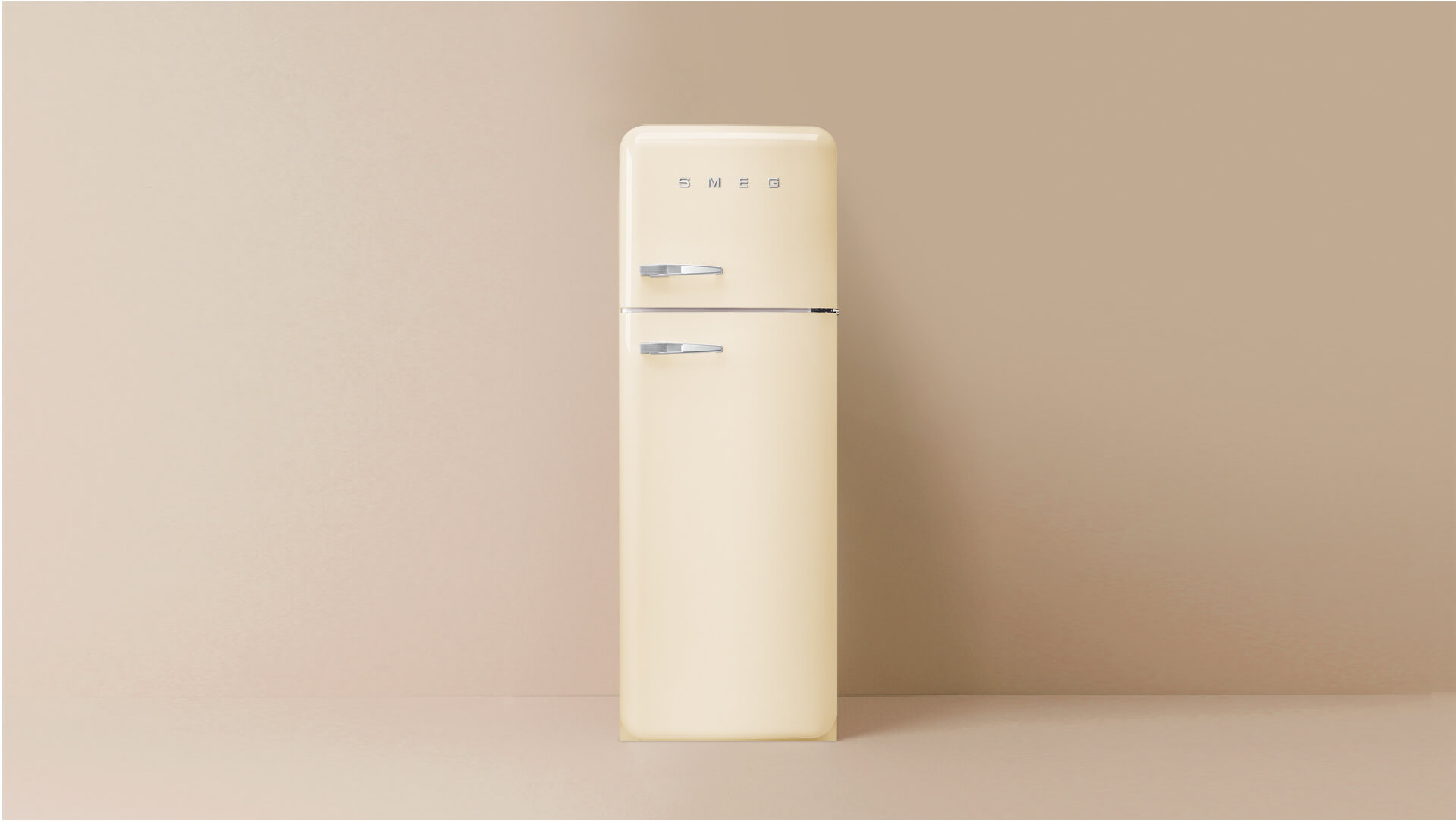 There's a region in Northern Italy that over the decades has generated a globally acclaimed series of Italian excellence: Ferrari, Barilla, Ducati, and Armani all come from the same locality near Reggio Emilia, where in 1948 entrepreneur Vittorio Bertazzoni founded Smeg, a company originally specialized in metalwork and enameling.
Smeg is an Italian company that turned domestic appliances into status symbols.
As clearly stated by their motto, in the world of kitchen appliances, Smeg is a synonym of quality, design, and innovation.
The company brings to life sleek and elegant everyday objects that result from collaborations with internationally renowned architects and designers such as Mario Bellini, Renzo Piano, Guido Canali, and Marc Newson.
A family story
The entrepreneurial history of the Bertazzoni starts at the beginnings of the 20th century with metal enameling, the acronym of Smeg (Emilian metallurgical enamel works of Guastalla) still serves as a memory of that initial activity.
In the late 50's Smeg launched one of the first automatic gas cookers, followed by a dishwasher and laundry range, built-in hobs and oven, consolidating over the decades its position in the home appliances sector. 
Today, Smeg counts with 18 major subsidiaries worldwide and is still run by the third generation of the Bertazzoni family.
Guido Canali for Smeg
In 1985, architect Guido Canali conceived for Smeg the Classic collection, an essential series made of compact volumes and clean shapes, elegant and timeless, recognized by the international design community, and exhibited at the MoMA.
In 2002, Canali also designed the company headquarters in Guastalla.
Curious to know more about successful Italian design companies? Don't miss Brand Story – Cappellini.
The Fab Fridge
Rounded, vintage, colored, iconic. Thanks to Smeg, the refrigerator became a cult object and an item of décor, a stand-alone fridge when the rule was to build-in.
Over the years, Smeg put a Union Jack flag on it, dressed the fridge in denim, put it in the hood of a Fiat 500 car, and even had Dolce&Gabbana paint a limited edition of coverings.
A taste for vintage
After the Fab success, Smeg built a universe of electrical appliances with the same aesthetic: coffee machines, mixers, robots, and orange squeezers.
The Italian company had the great intuition to understand, before anyone else, what the kitchen has become in recent times: a place for relations and a social media set, where food enthusiasts choose their tools with obsessive attention.
Renzo Piano for Smeg
A care for beauty, inspiration, and culture that was already undeniable back in the '90s, from the choice to confide in Piano's ability to apply architecture's aesthetic to domestic products resulting in a refined, exclusive, functional collection made of solid, stainless steel ovens and hobs.
If you want to know more about Renzo Piano, don't miss Archi Icons – Renzo Piano.