Home appliances
This stackable electric fan matches functionality and aesthetic
Stackables, wireless powered, 99 wind power systems, controlled with an app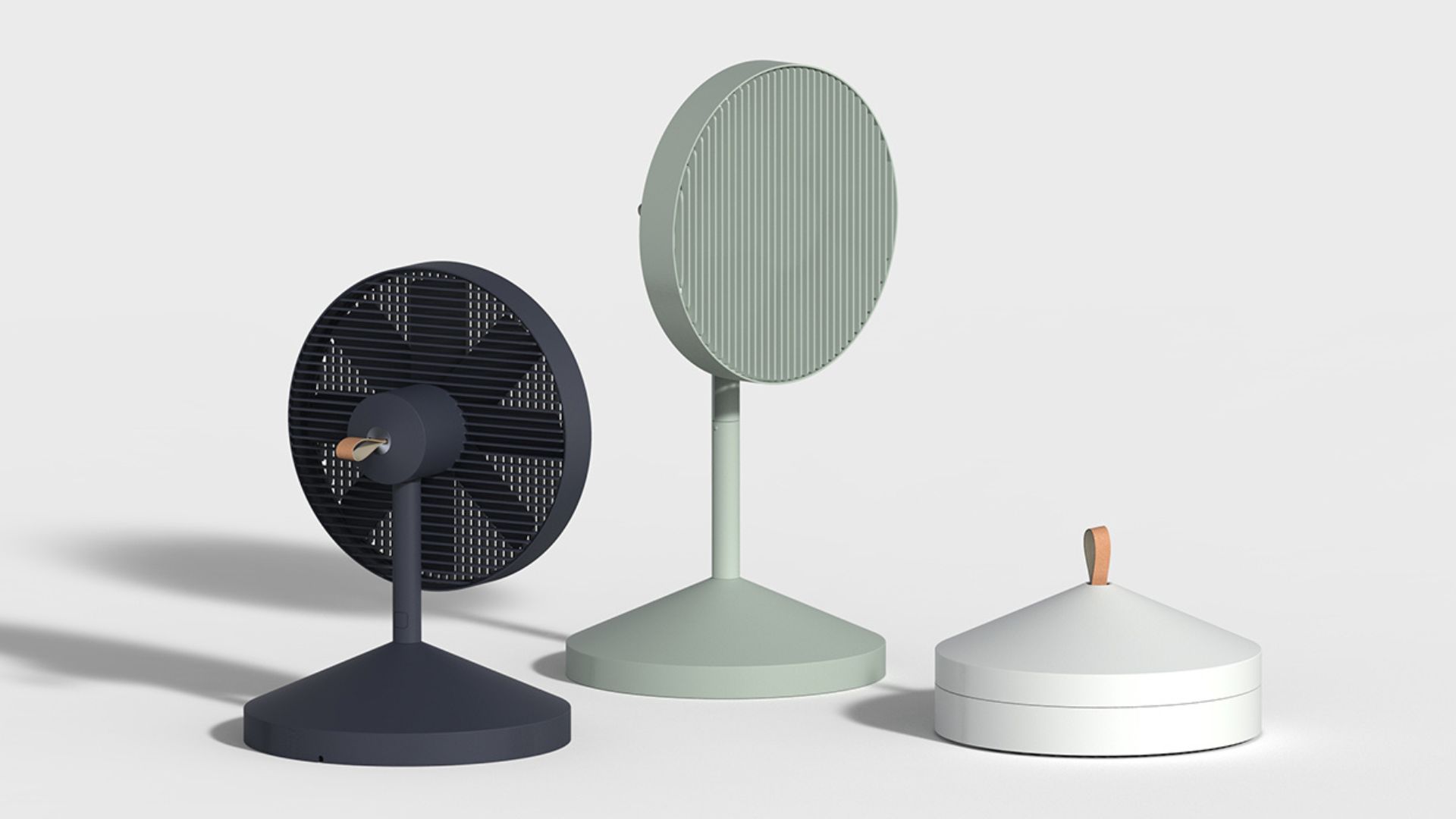 Jiyoun Kim, a Seoul-based designer, created Conbox electric fan trying to offer something that we all want to keep out of the cabinet for the rest of the year.
What about an electric fan that can be exposed during the whole year? The electric fan is often called 'Seasonal Home Comfort'. It is manufactured and only used during the summer period. And, in my opinion, this is definitely a waste.
During the rest of the time, those electric fans, like many other household appliances, 'occupy' space at your home. I perfectly remember the time when, in May, my parents were looking again for our electric fans and, honestly, was even hard to find them.
Lost somewhere in one of our cabinets or in the basement. It is something that you don't want around, both because you don't need it and also because it is not nice to see.
Control the Conbox electric fan with an app
Conbox electric fan is an aesthetic appliance with convenient functions: wireless power, 99 wind power systems, controlled with a smartphone app.
This is great, isn't it? A beautifully conceived and very easy-to-use piece of design. You can split the joints to adjust the heigh and keep these pieces in the bottom of the electric fan when not using it.
Additionally, Conbox electric fan can be folded so the storage is easy and the waste of space less than usual. Just need to choose yours!
About Jiyoun Kim
Graduated at Hong-Ik University in 2009, he became very fast the manager of the North American branch of Pantech Mobile Device Design.
During this time, he also started his own company, JiyounKim Studio, and worked on several projects: sound systems, medical machines, etc. In 2014, he received his EMBA at Sung-Kyun-Kwan University. Pluri-winner of the Red Dot and iF design awards.