Home appliances
Poop Cube is the cat-centric designed litter box
Designed by Super Pet, Poop Cube is a particularly handy cat litter box that can stand the test of time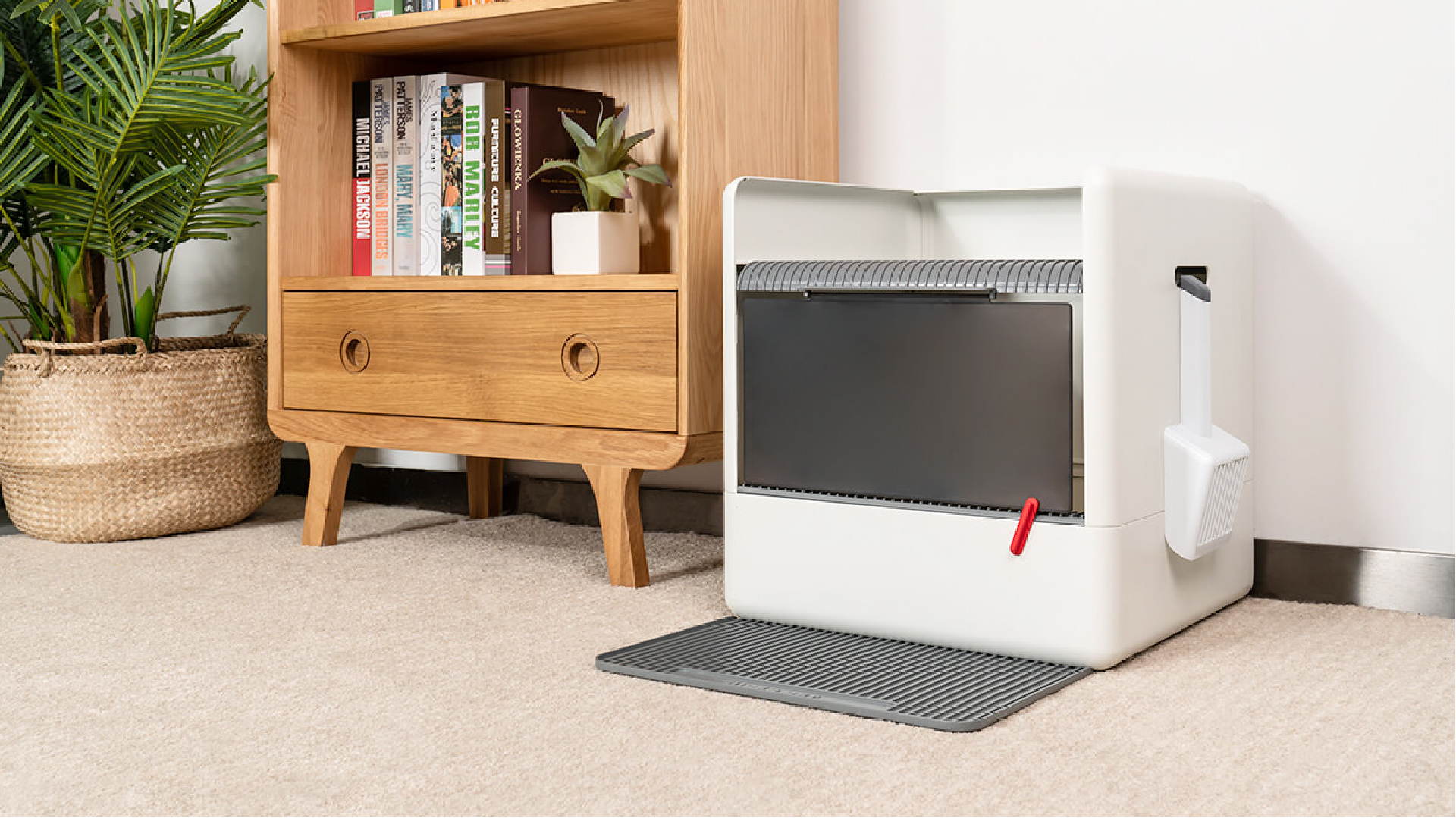 Cat owners love to pamper their pets. However, they face a dilemma when choosing a cat litter box on the current market. They are forced to choose between an ugly plastic tray that that lacks hygiene features, or they must opt for a bulky and complicated robotic contraption with an unnecessarily expensive price. 
Introducing Poop Cube, a minimalist cat litter box that helps prevent litter tracking and saves time while leaving your home odor-free. The swivel lid makes scooping and cleaning a snap and the uniquely-designed 3-in-1 cleaning set is a great helper for quick and simple tidying up.
And best of all, odor won't be a problem anymore thanks to the enclosed design specially made to effectively prevent bad smells from escaping.
Clean, simple and saves time
Nobody likes to scoop the poop! It's just the price we pay to have the loving companionship of our cats. So when it's time to dig in, bigger access for cleaning is surely helpful and lets you get the dirty deed done quickly. The swivel lid opens like a trunk, providing a wide-open space for easier cleaning. Simply, open, scoop, and get on with your life. 
The Poop Cube Cleaning Set becomes your "right-hand man". It consists of a scoop, dustpan and hand brush that are ingeniously integrated together. The scoop is designed to sift faster and slide easily through the litter, while the dustpan and hand brush allows for quick, easy tidying around the litter box. Super Pet can't promise you that cleaning up after kitty will be fun, but with Poop Cube, it's easier and faster.
Leaves no odor and eliminates tracking
Let's be honest, there is nothing worse than a smelly litter box in the home. But Poop Cube is here to solve this problem. Thanks to the enclosed design, there won't be any waste exposed to the open air. Odors remain isolated and contained to keep your home fresh and pleasant.
The top opening design eliminates litter tracking that is common with ordinary cat boxes. Any stray litter left on the lid of Poop Cube will fall back inside when the lid is swiveled open for scooping, and grooves of the front mat catch litter effectively when your cat walks off. Litter tracking is virtually eliminated and the floor or carpet around the box stays clean. 
Sleek & practical minimalist design
How do you make a cat box look interesting and fit within contemporary home décor? You give it a clever makeover with an eye for style. Designed by two architects, Poop Cube cat litter box is minimalist-inspired cat furniture that elevates the simple cat box into something that perfectly fits modern home styles. Stay neat, stay simple, and stay stylish.  
The body and base of the Poop Cube are connected by two buckles and could be detached easily. Thus you are able to clean the inner space of Poop Cube thoroughly. 
With top-entry or front-entry configurations, Poop Cube suits different sizes of cats – no matter if your beloved pet is a small kitten or distinguished elder with reduced agility, they will have no trouble using Poop Cube. The box can even accommodate cats wearing an Elizabethan collar (the dreaded cone).