Furniture design
The Broom chair is built from 90% recycled industrial waste
Could whatever you sweep away with a broom and throw into the trash, be actually reclaimed, repurposed and reused? Absolutely!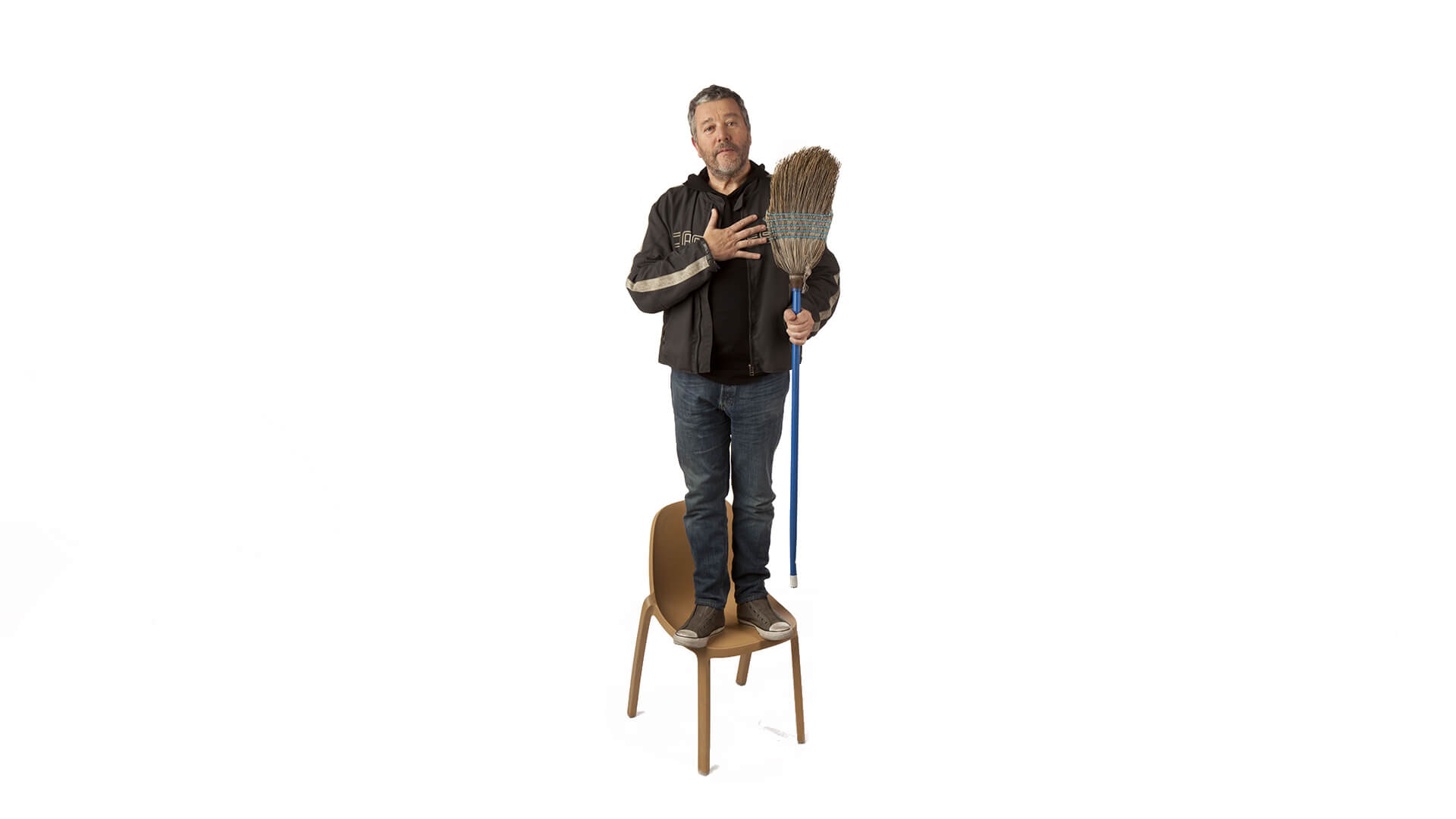 The Broom chair, designed by Philippe Starck for Emeco, is constructed using 90% recycled industrial materials, and its design is intended to ensure its enduring existence.
This project was founded on the idea that during production we should try to save as many natural resources as we can and search for ways to incorporate the use of reclaimed and recycled industrial waste instead.
The mind behind the Broom chair – Philippe Starck
The mind behind the Broom chair is the French interior, product, industrial and architectural designer Philippe Starck, who designed this chair in 2012 for Emeco, an environment-friendly company based in the USA, famous for building furniture by using materials and methods that present the least risk for the environment.
The inspiration for the name Broom comes from an interesting analogy Philippe came up with – '' a guy takes a humble broom and starts to clean the workshop and with this dust he makes a new material that sweeps up this waste, combines it, and makes something strong, smart and beautiful, as though as magic ''
Materials & Techniques – A combination of intelligent materials and graceful form
Broom introduces a new chair material composed of 75% waste polypropylene, 15% reclaimed wood fiber and 10% glass fiber. The polypropylene and the wood fiber combined to create a composite material called WPP, wood-polypropylene.
WPP during the molding process is injected with gas which results in a strong and stable structure.
Broom is built from a compound of industrial waste from lumber factories and industrial plastic plants, and therefore this material has a three-fold environmental impact.
The result is using less energy, less waste, and less carbon during production. Starck and Emeco joined forces in order to create a chair that produces zero waste but is made from waste.
Style & Aesthetics – Minimal, practical and easy to maintain
The design of the Broom chair is minimal, elegant and suitable for indoor and outdoor spaces. It is suitable for dining rooms in family homes as well as a part of a bar and a restaurant décor.
The chair is available in six colors – orange, green, natural, yellow, white and dark grey. ''Begin with what's leftover. Turn it into what will last. Pretty much our story''. 
The prime goal of the Emeco company was to use repurposed materials in their production and have minimal impact on the environment, ever since its establishment in the 1940s in Pennsylvania, USA.
They began their collaboration with Philippe Starck in the late 1990s, as they were on a common mission to find new ways to utilize waste, reduce the use of natural resources and build products that last.