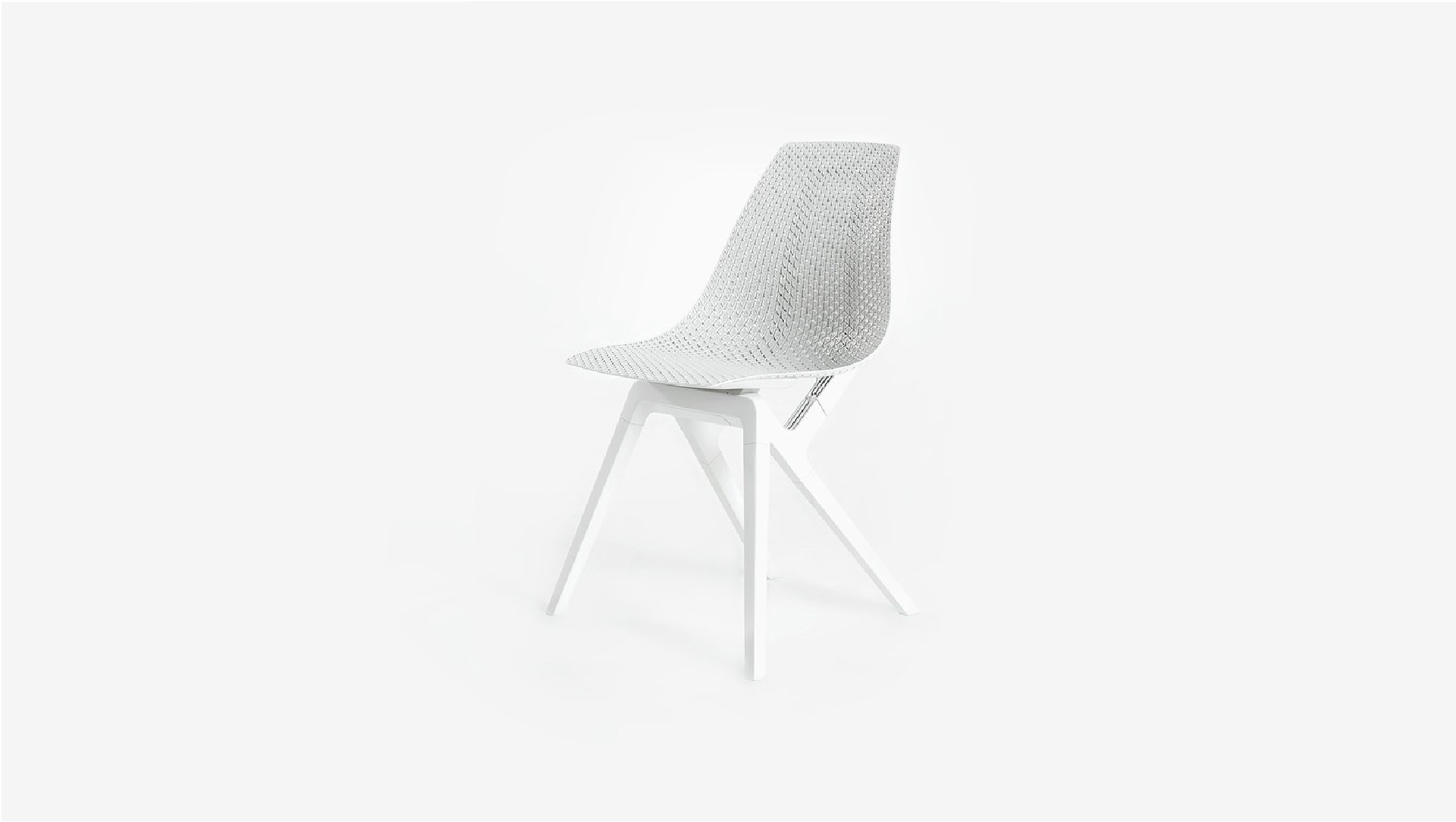 New Zeland-based company noho creates innovative products that are not only beautiful but also care for our planet through their sustainable practices.
With a goal to create furniture that does not only look and feel good but also does good to our planet, noho is changing our expectations about what furniture can and should do for us. Born in New Zealand, noho is a company embodying a fundamental belief in kinship and connection between humans and the natural world through design.
Their innovative products and their commitment to sustainability makes noho an incredible and exemplary company. Curious to know more about it, DesignWanted interviewed co-CEO Richard Shirtcliffe to find out more about noho, its sustainable design process, and their opinion on the furniture industry.
How did the journey for noho begin?
Richard Shirtcliffe: "Noho has really been a coming together of two driving epiphanies! I quote Meg Whitman: 'to start with it was a really great idea'! The design inspiration occurred a couple of years before I became involved, springing from the fertile design minds of Formway designers Kent Parker and Paul Wilkinson.
Formway had been pioneering dynamic ergonomic comfort in performance office seating for decades, and Kent & Paul had begun questioning why that level of comfort hadn't been successfully transferred to residential seating. Formway director Richard Cutfield had become convinced that this offered fertile design opportunities.
The second epiphany was my own. Taking time out in Indonesia, with my wife and children, I was just shocked by the volume of waste plastic washing around us as we surfed. So I became focused on finding commercial ways to join the fight against that waste.
Returning to New Zealand I got chatting to Richard and the two drivers rapidly coalesced into a D2C brand called noho (which means 'to sit, stay, dwell, live' in New Zealand's te reo Maori).
Covid has made noho's launch in the US torturous! But we're growing nicely now."
Curious to know more about furniture design addressing environmental challenges? Don't miss the solutions of Italian 3D-printing company Caracol.
How would you define the importance of sustainability in the furniture industry?
Richard Shirtcliffe: "Sustainability describes nothing more than what ought to be the norm, but sadly hasn't been: deep care and empathy for people and planet in all that we do.
It means quitting the selfish presumption that what happens today is way more important than what could happen tomorrow. So I chafe at the term 'sustainable furniture' as if it's a subset. It ought to be table stakes – we shouldn't even need to add the descriptor!
We need to be shooting for circularity in furniture design – all product design in fact."
noho uses unconventional thinking and materials to create furniture that not only looks good but also does good for our planet, could you tell us more about your design process, production, and what makes your practice sustainable?
Richard Shirtcliffe: "Our overarching company philosophy is to try to create a business that's 'net benefit' to the planet. It's not a simple journey, with a multitude of pluses and minuses through the value chain, but we do hold to Ellen MacArthur's view that 80% of waste and pollution is designed into products during the design phase. The same goes for businesses as a whole. The inverse must also be the case! So we're giving that a shot.
We're committed to using up-cycled waste and organic polymers in our products, reflecting our passion for the environment and our desire to improve it. It's certainly not the cheap or easy option, but it is the better one. There're plenty of high-grade materials already washing around the world and heading to landfills – let's reuse them!
We've also carefully considered how our products are manufactured and packaged. We've chosen to manufacture in New Zealand in order to access 80+% renewable energy in production. Yes – it requires sea freight to market, which is not ideal, but it's still better than manufacturing in a market with just 30% renewable energy on offer."
Richard Shirtcliffe: "When you receive a noho product, you'll notice we don't use plastic, styrofoam, or other wasteful materials. Everything is made from recycled materials and is 100% recyclable. Additionally, our noho move chair box is designed in such a way to achieve maximum shipping efficiency.
Design process-wise, the studio uses many research techniques to help clarify an opportunity, the most critical of which is video observation which delivers deep insights into how people actually behave (rather than how they say they behave!). In the case of noho move that research helped shape our design drivers: gorgeous products that people love to own; unparalleled comfort; supporting the 'hub of the home', and doing better by the environment.
The chair itself emerged from thousands of hours of building and experimenting with working prototypes, and exploring the motions of the body when seated. The result demanded an amalgamation of design, engineering, material research, and advanced manufacturing processes in order to fully resolve a new seating performance for the market."
As a Public Benefit Corporation, noho is committed to creating enriching furniture in the most planet-kind ways, how do you research and experiment with sustainable solutions for your products?
Richard Shirtcliffe: "The studio has been at the bleeding edge of environmentally conscious design for decades. 20 years ago Formway's LIFE chair (which stood for Light, Intuitive, Functional, and Environmental) was lightyears ahead of its time in that regard. And that zest to constantly push materials boundaries has been an essential pillar of every design project since. The studio constantly researches materials innovations and tests many.
In the case of noho move chair, partnering with Aquafil to use their revolutionary ECONYL regenerated nylon was absolutely crucial to successfully resolve the product in a way that delivered on both the desired performance and the environmental drivers."
noho's commitment to sustainability has led to incredible groundbreaking partnerships with eco-innovators, what material alternatives and new techniques do you think are the most relevant at the moment?
Richard Shirtcliffe: "Well the 'north star' for eco-appropriate product design has been, for some time, 'Reduce, Reuse, Recycle'. That's still a guiding principle and insufficiently honored by most product designers today.
But I think too many consumers rely on the 'comfort blanket' of municipal recycling programmes to convince themselves that their monster load of weekly domestic 'recycling' trash is ok. It's not. I witness this in even 'progressive' places like Boulder, where neighborhoods blithely continue to purchase consumables with excess single-use packaging because they're 'safe in the knowledge' that they have recycling.
Very little actually gets recycled! So we need a greater emphasis – in design – and pressure – on consumer product companies, especially in FMCG – on eradicating superfluous waste in products and packaging, and that continued reliance on single-use thinking.
What I'm excited about is developments in genuine biodegradable materials (i.e. not ones that demand commercial composting, and/or take 400 years to biodegrade in landfills); in rapid growth, sustainable crops that don't interfere with the food chain, and can be purposed into both long term, durable finished products, and/or rapidly biodegradable packaging. Think castor bean, for example."
What is next for noho?
Richard Shirtcliffe: "Well, we've always seen the noho move chair as just the start of a long term programme to disrupt how people think about furniture in their homes. They need less furniture, that performs better for comfort and health, and that lasts much much longer.
We've started with the most collaborative space in the home (the 'hub' or kitchen table space), but we have ambitious plans to expand out from there, throughout the home. Our next product will launch in early 2021, so watch this space!"
How popular is sustainable design? What are the trends in materials and sustainable consumer behaviour? The AI-driven trend forecasting platform Next Atlas disclosed their report on DesignWanted.