Furniture design
A sofa that's modular, playful and oozing with comfort
Teixeira Design Studio fabricates Burger – a conceptual exploration on how four cushions could be squeezed through a belt comprising two wooden bands.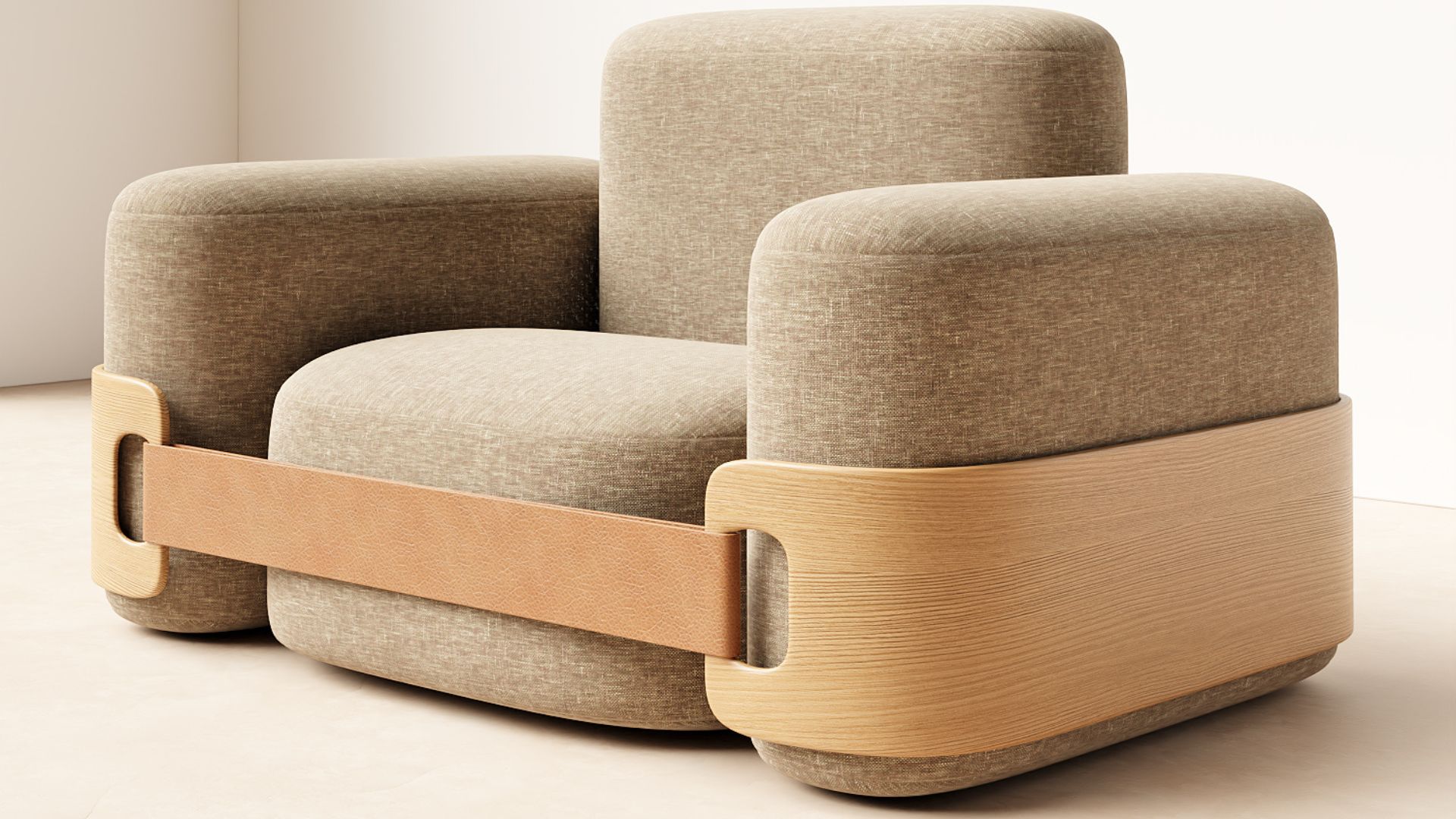 Portugal-based Teixeira Design Studio skillfully fabricates 'Burger', a conceptual exploration on how four cushions – seat, arm and backrest – could be aesthetically squeezed through a unique belt comprising two wooden bands.
Widely known for brilliantly crafting truly one-of-a-kind innovative objects that harmoniously blends with any interior, offers smooth functionality and is a feast to the eyes – "design is simply an attitude" says founder João Teixeira.
Minimalistic with a warm Scandinavian aesthetic – his idea was to create something that could be easily assembled without the need for screws but at the same time could appear to have a safe and comfortable appeal. 
The two eclectic wooden bands seamlessly embrace the arms curvatures and a leather strap further adds enough pressure and flexibility to fit the cushions. 
"Additionally, this could also effortlessly work with a 2-seater version and be a fun modular product while playing with the cushions and materials!" Teixeira adds.
Not just the Burger Sofa. We published some other cool projects by Teixeira Design Studio:
A way to imagine new smart designs and speculate on ideas for the future, giving new inputs and visions to furniture companies as well.