Home decor
Candles have been a part of our homes and spaces for numerous centuries
Well-designed candles can set the tone for your interior and transform the atmosphere of your environment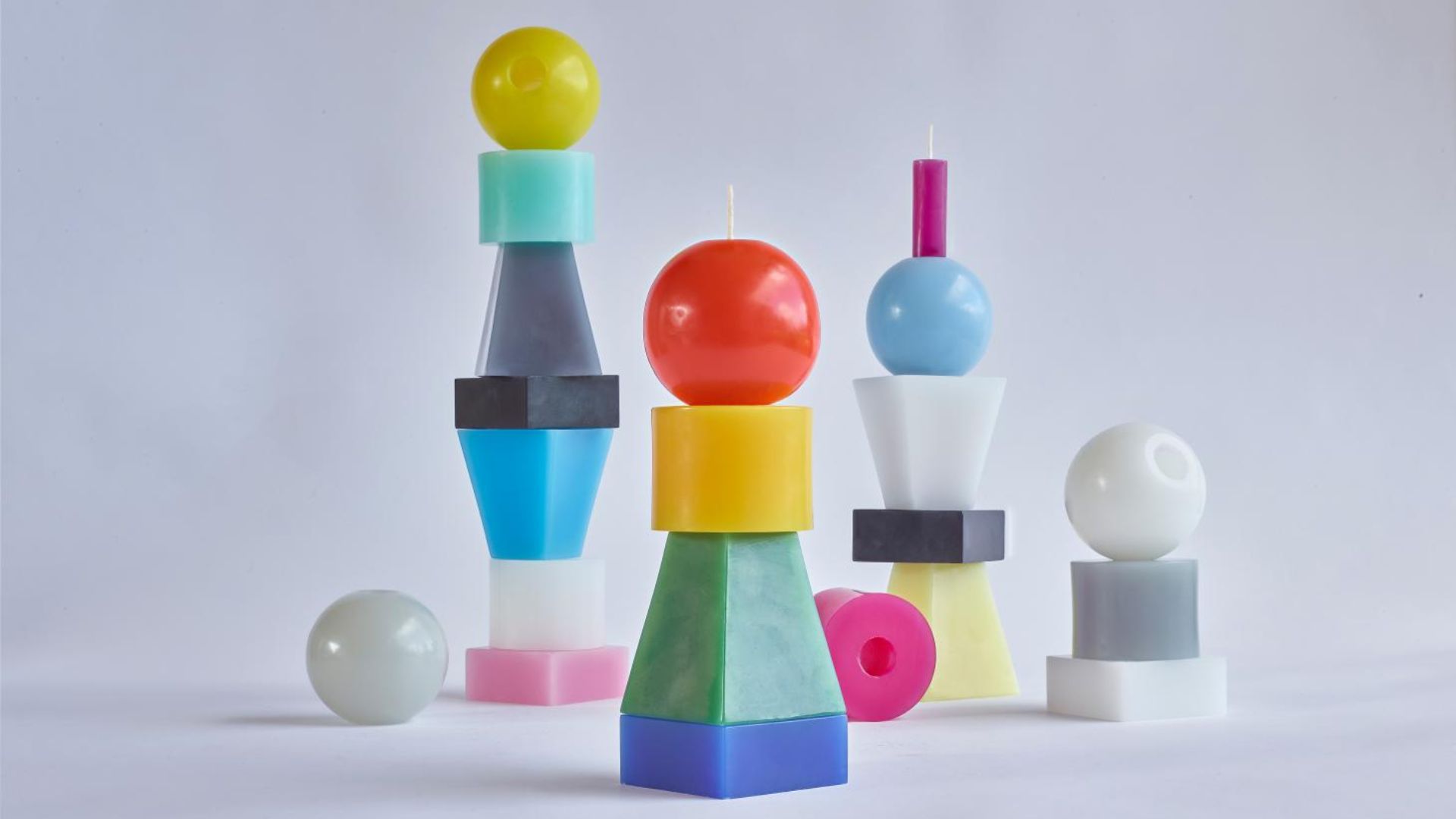 Candles have been a part of our homes and spaces for numerous centuries. Before the invention of electricity, their functionality was a priority. Now, however, they serve quite different purposes. 
The flickering of candlelight creates the loveliest ambiance that's hard to beat. A couple of candles here and there seem to add a softness to a space. Moreover – when they are well-designed, they can even become decorative objects. We've rounded up some of our favorite candle designs guaranteed to make a tranquil and relaxing setting.
1. Earnest Studio for Basketclub
The result of Rachel Griffin's work is, perhaps, the most unusual-looking candles you'll ever see, and we're in love with them! Earnest Studio – created by the Netherlands-based designer, has made a basket-like lattice for Basketclub – an Instagram-based initiative that invites creative minds to weave a new 'basket' every month. This playful interpretation is a pleasure to look at and even more fun to use.
2. Tallow by Ontwerpduo
Why purchase a candle and a candlestick when you have a product that functions as both? The creation of studio Ontwerpduo, which is known for its dreamy, unique works, is a playful object which unites a candle and a candlestick by melting them into an inseparable union. 
What's impressive, Tallow can light for eight long hours. Of course, it looks good enough to be used as a decorative object too.
3. Emotions Revealed Candles
The process of lighting a candle is, in a way, therapeutic. This particular example seems to take the delightful action to a new level. As you burn it, an unexpected and surprising bronze figure is revealed, which can be later used as a decoration. All the pieces are made of wax and formed by a lost-wax casting process.
4. Interchangeable Candles by RE-OR
Inspired by a classic stacking rings toy, Netherlands-based studio RE-OR has designed a unique interchangeable candle, which they claim to be the first of its kind. Each piece can be styled in up to 48 incredible silhouettes. This allows the product's users to create their own sculptural forms. 
Beautifully hand-crafted, this design with a unique modular design will melt over 30 hours.
5. Celeste light by Marina Daguet
A greener, more modern alternative to traditional prayer candles – Celeste light is a product that provides a soft glow and an unusual, almost 'ghosty' appearance. The designer behind the project is Marina Daguet, who's created an electric votive light with illuminated electric tubes.
One of the coolest aspects about the product is the way it lights up each time it's taken into hands and put into a table. As time goes on, the brightness of the lights decreases. In the end, they go off, just like traditional candles would.
End notes
In any space, the right ambiance can have a powerful effect on human behavior and attitude. Candles provide one of the easiest options to improve the feel of almost any environment, so it's no surprise designers are looking for new, unconventional ways to make them.
When you opt for a product that looks as cool as the projects in this article, it can function as a decorative piece, which adds warmth, character, and personality.