Home decor
Fold Panels are the novel nature-inspired designs by WOOD-SKIN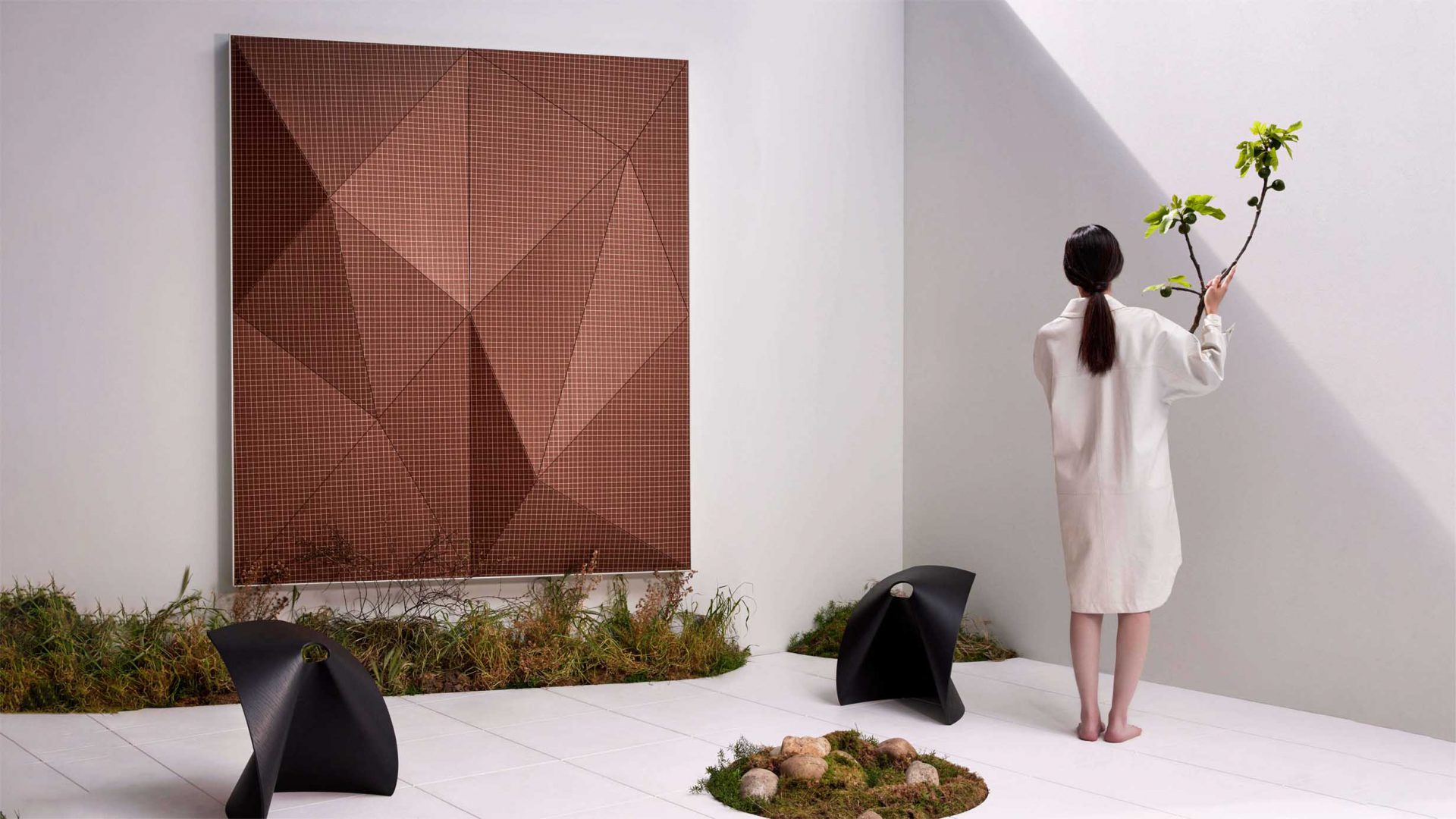 WOOD-SKIN launches its brand-new Fold Panels collection. Propelled by the optimization of sustainable materials, Fold Panels' simple design establishes a comfortable atmosphere for the user, retracing any preference through a tailored approach.
"The new line of Fold Panels transports a logic typical of objects of design, personalization and direct purchase, to the more complex and larger-scale world of architecture and 3D surfaces. We wanted to restore a refined aesthetic without sacrificing functionality and simplicity of assembly" tell Giulio Masotti, Susanna Todeschini and Niccolò Vigotti, founders of the brand.
WOOD-SKIN surpasses the standard conception of product blending design, sustainability, and philosophy. The novelty is both technological and imaginative; an accurate material selection and refinement to substantiate an avant-garde understanding blossomed from ancient times.
Nature offers more than resources, it offers genius. Its mother language is extensive harmony, not programmed uniformity. Through its cutting forms, the Fold Panels plow the air and create games of lights and shadows, just like shoji paper doors in Japanese homes. Light modulation favors relaxation and familiarity submerging the speechless spectator. A spark for the collection, Jun'ichirō Tanizaki's "In Praise of Shadows" depicts darkness and light juxtaposition, comparing it to Asian and Western cultures clash.
"The panel takes on a three-dimensional value through the movement of the various floors according to the rules of construction of origami and ullagami with an aesthetic poetic that harks back to the world of Japan" comments the art director Michela Alquati / Want Studio.
Discover more innovative panel designs, head to ODK – Plywood panels merge materiality and technology.
The collection sinks its roots in Japanese aesthetics, where nature's beauty lies precisely in its ephemerality and imperfection. In different shapes from one another, trees grow and continuously change, even if their existence is not everlasting. Imbued with Buddhist principles, the Japanese Weltanschauung of wabi-sabi preaches to appreciate what is inexact, unfinished, and transient.
The philosophy extends well beyond poetry and art to go and influence craftmanship in the practice of Origami, literally oru-kami, or to fold paper. Integrating cuts to the Origami method, strictly limited to paper folding, the more recent Ullagami technique utilizes paper sheets in their entirety, tracing a roadmap for a zero-waste production. WOOD-SKIN could not overlook such fine exercises and was inspired by clean folds, geometrical modules, and sharp incisions.
Further points of contact between the brand and wabi-sabi are concepts like simplicity, economy, and intimacy. This culture animated a project that was first envisioned graphically, through 3D renderings, and then realized tangibly. WOOD-SKIN single modular units compose numerous patterns of unique claddings.
Combining singleness and reproducibility, the multiple units can be entirely customized, from the finishing material to its configuration, and are digitally available online on the novel website designed by the Milanese studio Parco. The customer journey flows effortlessly from the order placement to its delivery and inaugural. Indeed, after securing the vanishing supporting frame on the desired surface, the panels can be quickly installed without assistance.
With their nature-inspired design, Fold Panels not only decorate the space but also enhance the sensorial experience inside an environment vivifying eyesight and hearing. Aesthetics and functionality are espoused together into a seamless view.
WOOD-SKIN's Fold Panels are more than a surface cladding, they intensify sensory consciousness giving life to space. WOOD-SKIN will also launch their new website on the 9th of June 2021, make sure to check it out!
Curious to know more about Wood-Skin's innovative work? Don't miss How is Giulio Masotti combining the digital and the physical realms?