Home decor
Siete's astronomical aesthetic is all about sculpture and space
Founded in the middle of the pandemic, it's no wonder Mexican design studio Siete has opted for an otherworldly approach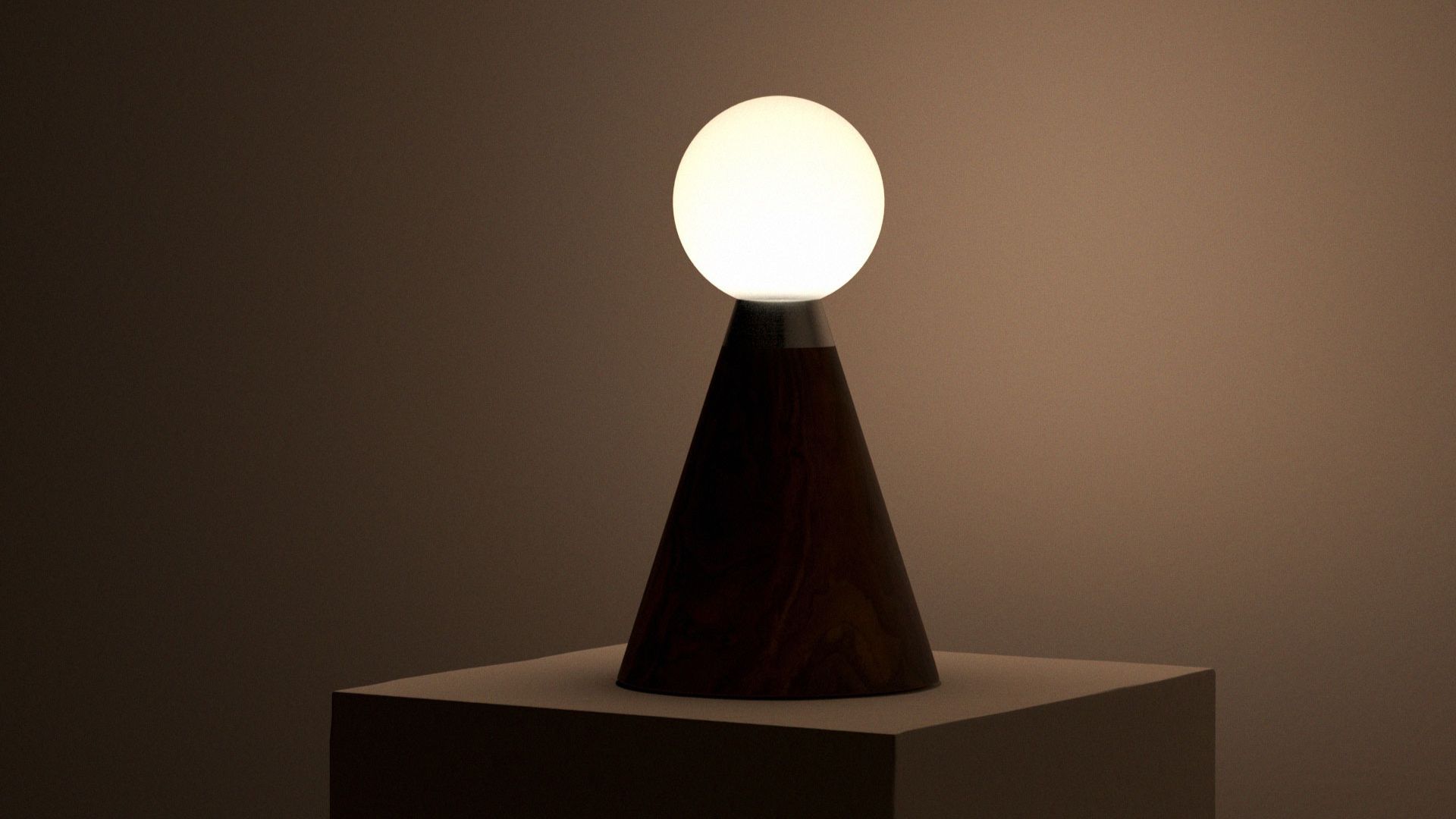 Behind a beautifully celestial aesthetic, it's the differences between the founders of Siete studio that make it stand out. It's a multidisciplinary fusion that works seamlessly thanks to a shared passion for art, design and digital media.
Creative director Gerardo Cordova is an industrial designer with a background in engineering, executive director Diego Escobedo studies International Business, and curator Alexa Fernandez is educated in human behavior interaction.
Last year, they merged to form Siete, which in Spanish means seven, a name they chose because of its symbolic value. "For us, seven has a profound meaning," Fernandez explains. "It is present in astronomy, culture, mathematics and nature."
The number seven is considered lucky by many, in astronomy it is representative of the 'seven classical planets' and in Pythagorean numerology it means spirituality. It is also aesthetically pleasing, says Fernandez, "[It] is like a sculpture, it is attractive, simple, dynamic and balanced." 
This all makes sense when you look at the studio's collections, which seek to break paradigms and with a concept that it likes to call 'spatial and sculptural design', which is based on creating a direct link between users, spaces and meaning.
For the most part, Siete transforms solid pieces of wood into everyday objects with a clean aesthetic. "Our objective is to create timeless pieces by means of naturally resistant materials that provide a unique value throughout their ageing such as wood, steel, resin and glass."
For their first product, Cordova, Escobedo and Fernandez developed Mercurio, a cone-shaped table lamp available in translucent resin or walnut, which supports a hand-blown glass sphere that "resembles an astronomical analogy of the planet Mercury". 
A contrasting touch-sensitive, stainless steel switch connects the two elements which "represents the human relationship between Earth and space," says Fernandez. It also minimises the use of external components for functionality.
[ Designers are working hard to promote a design culture in Mexico, a country with a rich cultural history and tradition. Don't miss Jorge Diego Etienne on #WFH to designing for Mexico and the rest of the world ]
Meanwhile, the base references another one of Siete's favourite leitmotifs: totemic design. Tables, chairs and a sideboard, all handcrafted from walnut and featuring rounded elements stacked on top of pillar-style bases, are dedicated to it. The collection, called Totem, draws inspiration from the archaeological sites that host these sculptures, many of which can be found across Mexico.
"Mexico is a place full of contrast, elements and culture. These precious discoveries are evidence of our timeless creativity and desire to admire and ritualize. For us, Mexico is an unparalleled openness of ideas and fertile ground for experimentation, innovation and creative expression through our cultural heritage."
Each piece carries a history not only because of the design, concept and geometry, but largely because of their materials and the artistry mastering them. Two other earlier productions are the Nube Sofa and Lounger, both characterised by their round edges and soft white cushions, which sit on a solid walnut base. 
But the pieces that define Siete's aesthetic the best are espresso cups, according to Fernandez. "Because they transmit pure artisan craftsmanship, color and form in the most minimal and seamless way," she says.
"It's a visual and tactile experience." These earthy espresso cups are hand-made ceramic that undergoes casting, pigmentation, glazing, and firing. Mila Espresso Cups are coloured with a bone-earthy tone to represent the rawness and purity of Mexican craftsmanship.
The overarching aesthetic is about "sculpture with functionality and a story to tell" she adds. "Our nature to create to a tangible and intangible level is what sets us apart from other designers."
With an expansive collection and a sleek online presence, Siete is hitting the ground running despite starting their business in the middle of a pandemic. "Our focus [has been] transmitting a museographic experience for our users on our digital platforms to conquer the fact that a showroom was not an alternative." 
Earlier this year, Siete also took part in the first edition of MDF Mexico Design Fair, a showcase of contemporary design and emerging talent in the country's design scene. They're also thinking of ways to channel their inspirations, whether they be nature, mathematics or space, into new and exciting concepts, some of which extend beyond physical objects. 
"Siete is not just a design studio for us, it's much more than that – it's a lifestyle, a way of thinking and creating," explains Fernandez. "We are working on a series of pieces based on the behavior of light and its relation to the qualities of translucent materials, which will soon be launched and we are currently designing sensory experiences that connect people through art, design, architecture and gastronomy."
[ The first edition of the fair showcasing Mexican design happened this May, check out Wrapping up Mexico Design Fair's first edition ]