Home decor
The Village by Salvatori – Sculptural reflections on the new essences of home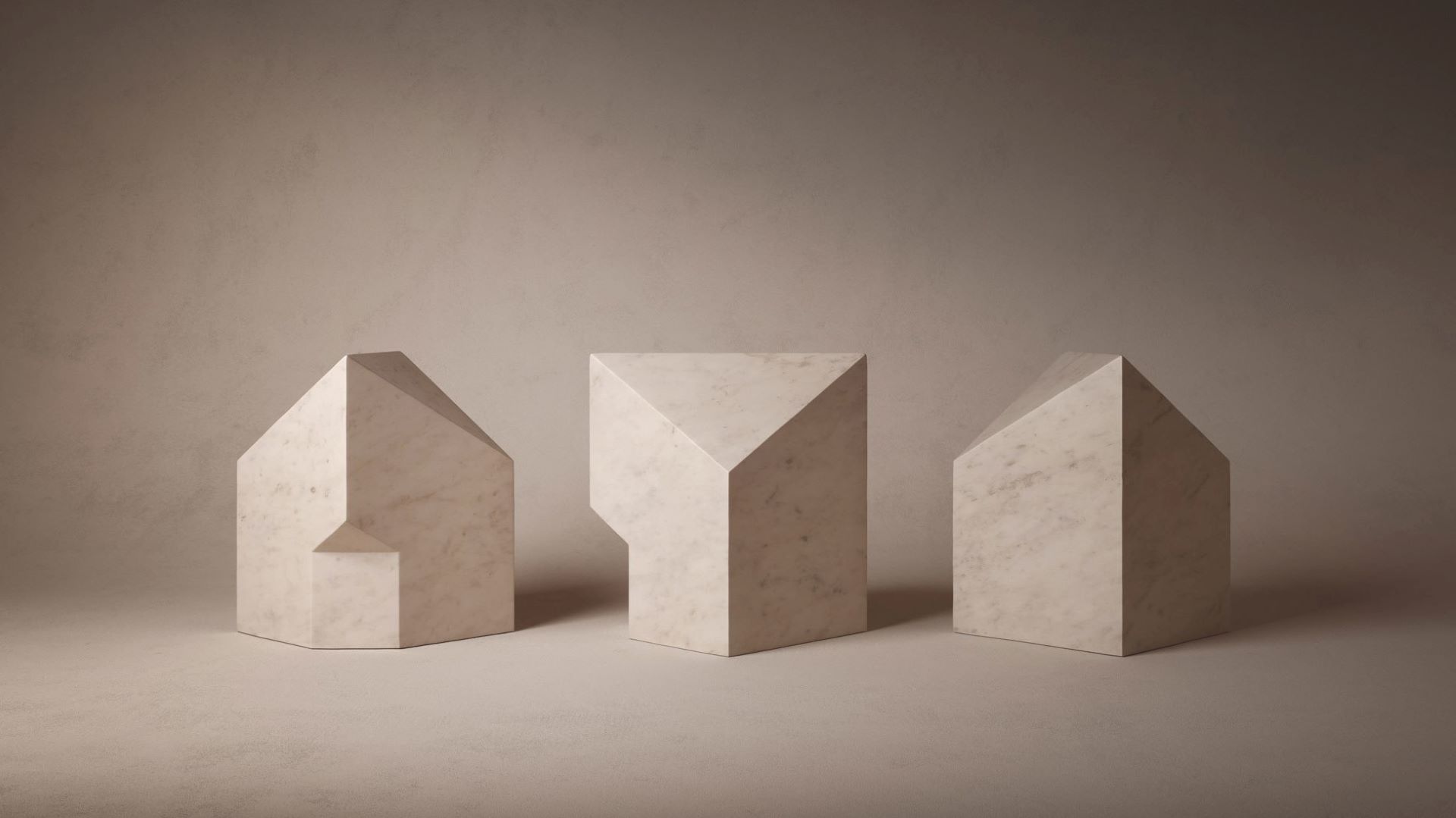 An idea of Gabriele Salvatori, CEO of the award-winning Italian design company specialising in natural stone, The Village reflects on the new essences of home. It comprises a series of miniature houses, interpreted through the eyes of internationally renowned designers and architects.
2020 was a year of change, adjustment and rediscovery. The unprecedented experience of the Lockdown that we lived through inevitably altered our perspective, forcing us to view the world around us through fresh eyes. Values and priorities shifted and things that perhaps we had once taken for granted or not particularly thought about suddenly took on a new significance. One of those was our home, the place that many of us may have previously treated as four walls and a place to sleep, and which suddenly came to represent something far more profound and meaningful.
This realisation was the starting point for The Village, an ongoing project that will roll out in the course of the year. An idea of Gabriele Salvatori, CEO of Salvatori, The Village comprises a series of whimsical imaginary houses, each designed to address important and fundamental themes of contemporary living. "During this period, there was an incredible sense of global solidarity that united us around the world. We began to understand that we are all neighbours and life depends on each other," explains Gabriele Salvatori.
From this reflection and the desire to express it through design, came the idea for a multicultural, colourful and unique village that reflects the diverse and glorious world we live in, a world that demands our utmost respect and care. A group of renowned architects and designers from around the globe was invited to interpret and share their concept of home. Responding with enthusiasm, they each created their representation in miniature, capturing the extraordinary diversity of our world whilst also revealing that, in truth, we have more in common with each other than we might think. The project features the work of, among others, Patricia Urquiola, Yabu Pushelberg, and Rodolfo Dordoni, and will culminate with an exhibition that brings together the entire collection of miniature homes.
Kore, the collection by Patricia Urquiola for The Village
The first homes in the collection come courtesy of Spanish designer Patricia Urquiola, winner of numerous international design awards. Her contribution to The Village is a pair of homes named Kore, each made of a different type of stone: Alma, in Rosa Portogallo marble with its glorious colouring and veins, and Petra, in Travertine, a wonderful evocative and tactile stone.
"The Village is a reflection on domestic spaces, something that is more important than ever today. Home has become the centre of our lives, our town or city, our habitat. We have all become domestic navigators, trying to orient ourselves to these new latitudes, ways of living. I chose the name Kore for my village as a poetic nod to the Greek statues that depict young women on the cusp of adulthood. Petra and Alma, the two types of house in the village, evoke sentiments of domestic warmth and intimacy. I wanted to represent due worlds and two diverse, yet complementary aesthetics." – Patricia Urquiola
Assembly, the collection by Yabu Pushelberg for The Village
New York-based design studio Yabu Pushelberg debuts its contribution to the project today with Assembly, a trio of sculptural-like minimalist pieces that respond to the unpredictable, authentic beauty of life itself.
Finding fluidity in the solidity of natural stone, and inspired by the ancient city of Petra, George Yabu and Glenn Pushelberg carved out blocks of Crema d'Orcia limestone to create amorphic shapes and rectilinear geometric forms.
The individual towers are named Self, Collective and Convergence, representative of the individual, the community and their intersection. Each piece can stand alone, but when grouped together, there is an innate beauty in the way they communicate and engage with one another. "We started from the concept given to us of The Village, which is an assembly of people gathering together, living closely, socialising. If you look at these towers, they look like stacked dwellings in a village. From there, we embraced Assembly as the name for the collection." – George Yabu and Glenn Pushelberg
Fascinated by projects on the edge of art and design? Discover Atelier Kaja Dahl, combining craft, nature and technologies to create poetic and intuitive experiences.
Novecento, the collection by Rodolfo Dordoni for The Village
Novecento by prominent Italian architect Rodolfo Dordoni is the third component of this original series that expresses the eternal unpredictability of human existence through the medium of art and design. "My contribution to The Village originates, between playfulness and rationality, from the combination of architecture, sculpture and design. It is an homage to our history and story." The designer's words sum up his desire to unite rationality and imagination and stimulate dialogue between them by harnessing the extraordinary intrinsic mutability of natural stone.
The results can be seen in two different models that beautifully replicate the essence of our multi-shaped world. The first is brought to life in the vivid red tones of Rosso Collemandina marble and dark, moody Pietra d'Avola limestone while the second takes form in Bianco Carrara and Verde Alpi, two timeless, elegant marbles. Exquisite as standalone pieces, the Novecento works also sit perfectly alongside the other miniature houses in The Village, creating a glorious, colourful community that reflects the wider universe we inhabit.