Home appliances
Sometimes, only a personal flatpack fan can beat the summer heat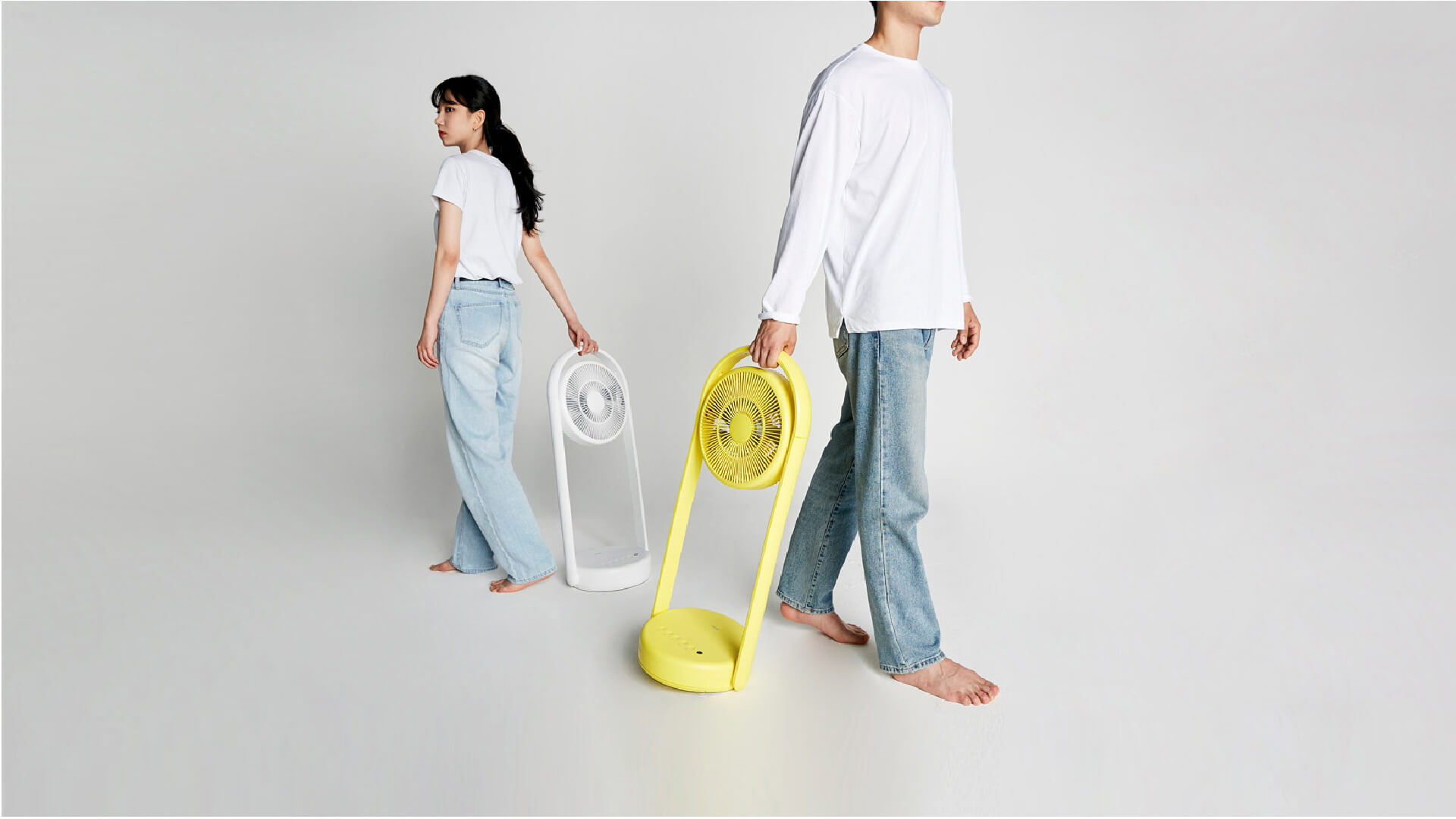 This wireless fan has a compact and foldable design that makes it easy to carry around and even easier to store.
Before James Dyson whipped out the big guns with his bladeless design in 2009, the fan as an object of desire was lacking a bit. Clunky, chunky, and difficult to dust, this household appliance-cum-electrical device wasn't aesthetically pleasing and it certainly didn't appeal to a generation of comfort-seeking millennials who look for a balance between technology and beauty.
Anyone who's ever dreamed of unboxing one of Dyson's futuristic-looking fans will be aware of its hefty price tag, which is why we are giving some attention to this modest alternative. Named Clair, the device is a portable folding fan characterized by its flatpack design that can be easily positioned anywhere and will immediately go to work cooling you down.
As far as we can tell, Clair is a concept device but is in no way impossible. Apart from being wireless, which poses its own set of challenges in terms of battery capacity and running time, the design is largely composed of three simple parts: the base, the fan, and a movable connection that makes it easy to fold up and down when necessary.
Designed by Korean studio The Boud, the idea is that Clair is easy to store in between seasons. It might not be as advanced as a Dyson tower fan but it is convenient and doesn't require you to make space in your home all year round.
Summer is here and we definitely need the Clair fan to beat the heat, but here are 10 summer product designs to celebrate the season in style!
It almost looks like a cross between a collapsable stool, a robotic hoover, and a tabletop fan from Muji. A slatted enclosure houses a seven-blade design that should create a strong enough wind force to cool the user down whilst the connection doubles as a handle making it easy to carry around.
On the base, it is possible to choose between various settings and power modes including a night setting that is presumably quieter than the others. In addition, the body of the fan can be adjusted to various angles, which is useful if you want to dry your clothes or just desire to cool off in an odd position.
Looking for products that would fit your home? Don't miss It's a clock and a calendar. Sydra is your new best friend.