Home appliances
Stagg Carafe is designed to make your barista quality coffee at home
Are you a coffee lover or addicted? An interesting 'system' that you should consider to buy..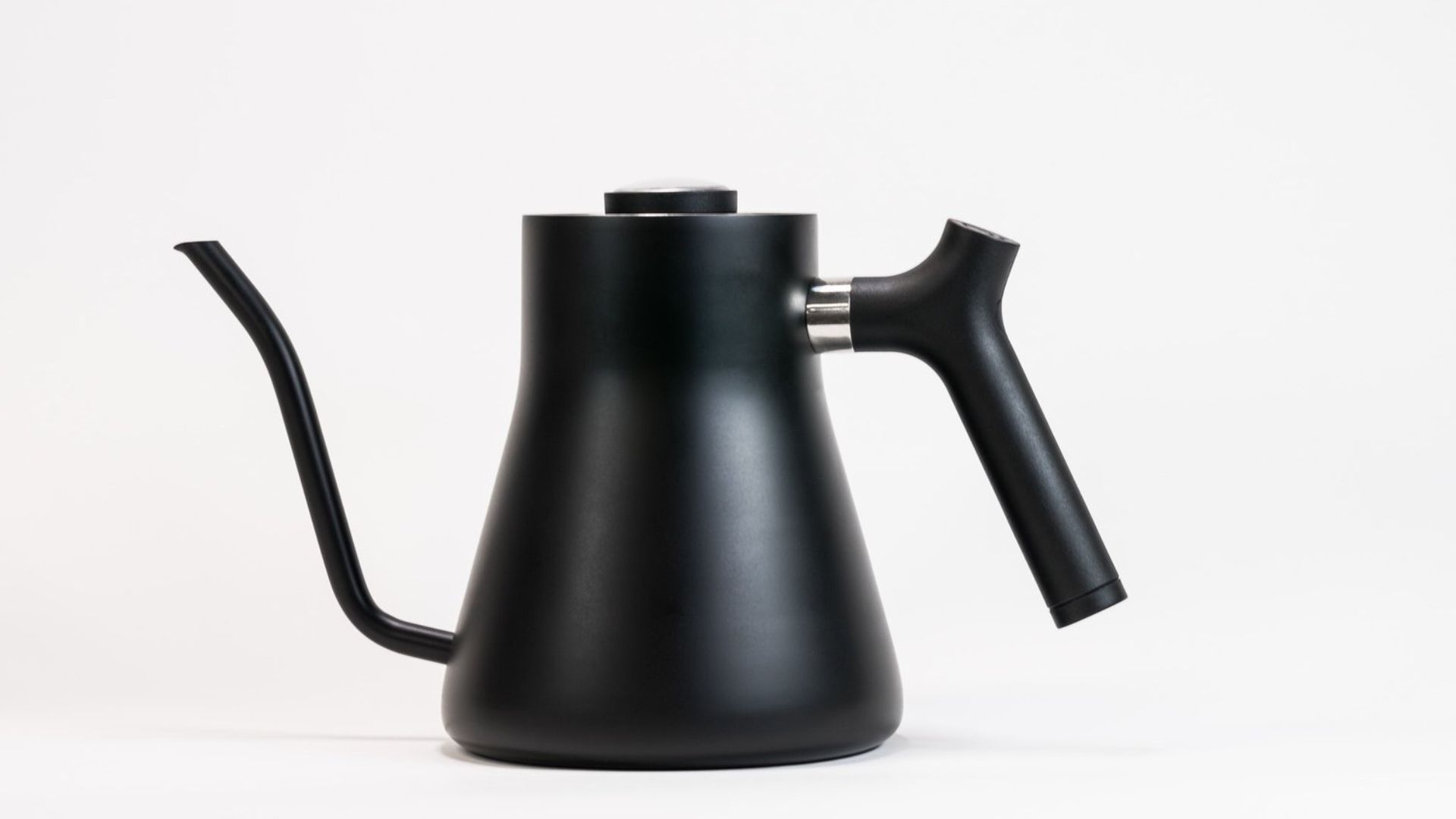 Fellow brings together the coffee novices and experts with their beautifully functional Stagg Carafe. The system includes:
a vacuum insulated dripper
double wall glass carafe for serving
two double wall tasting glasses
The vacuum insulated dripper controls temperature during brew time, for a more consistent extraction. Not sure the right recipe or dosage for coffee at home?
Stagg Carafe brings innovation at home
This innovative product features fully customizable brew settings, precise temperature and pouring control, and the added convenience of WiFi connectivity for continuous updates.
The dripper's drip cup includes a ratio aid, which acts as a measuring cup for one to two servings of coffee grinds. The Stagg Carafe has correlating one and two serving measurements to call out the optimal coffee-to-water ratio so you always know the perfect coffee recipe.
The System is designed to make you barista quality coffee at home, and stand out as a modern set for your kitchen. Born on Kickstarter in 2013, Fellow is a San Francisco based company in love with coffee and obsessed with product design.
[ Read also This fragrance-filled hanger rotates like the hands of a clock ]
Over the years, they have innovated and evolved within the specialty coffee space. From your kitchen countertop to café bars to the World Brewers Cup stage, their products are used every day in a wide variety of environments.
With each new addition to their line-up, the mission stays the same—meld beautiful design with flawless functionality for the ultimate brewing user experience.
About Fellow
Fellow began its journey in 2013 with a vision of bringing the café experience into the comfort of people's homes, but with a focus on eliminating clunky equipment. The goal was to create home brewing gear that not only functioned beautifully but also offered full intuitiveness, ensuring that anyone could easily make the kind of coffee they truly enjoyed.
After an arduous eight-month process and numerous prototypes, the team successfully birthed the Duo Coffee Steeper—a distinctive brewer that artfully merged the finest aspects of pour-over and French press techniques within an elegant and user-friendly design. To turn this vision into reality, they launched a Kickstarter campaign that garnered enough backing to bring the Duo Coffee Steeper to life.