Design
Snøhetta and Studio Plastique turn old glass from waste microwaves into tiles Sands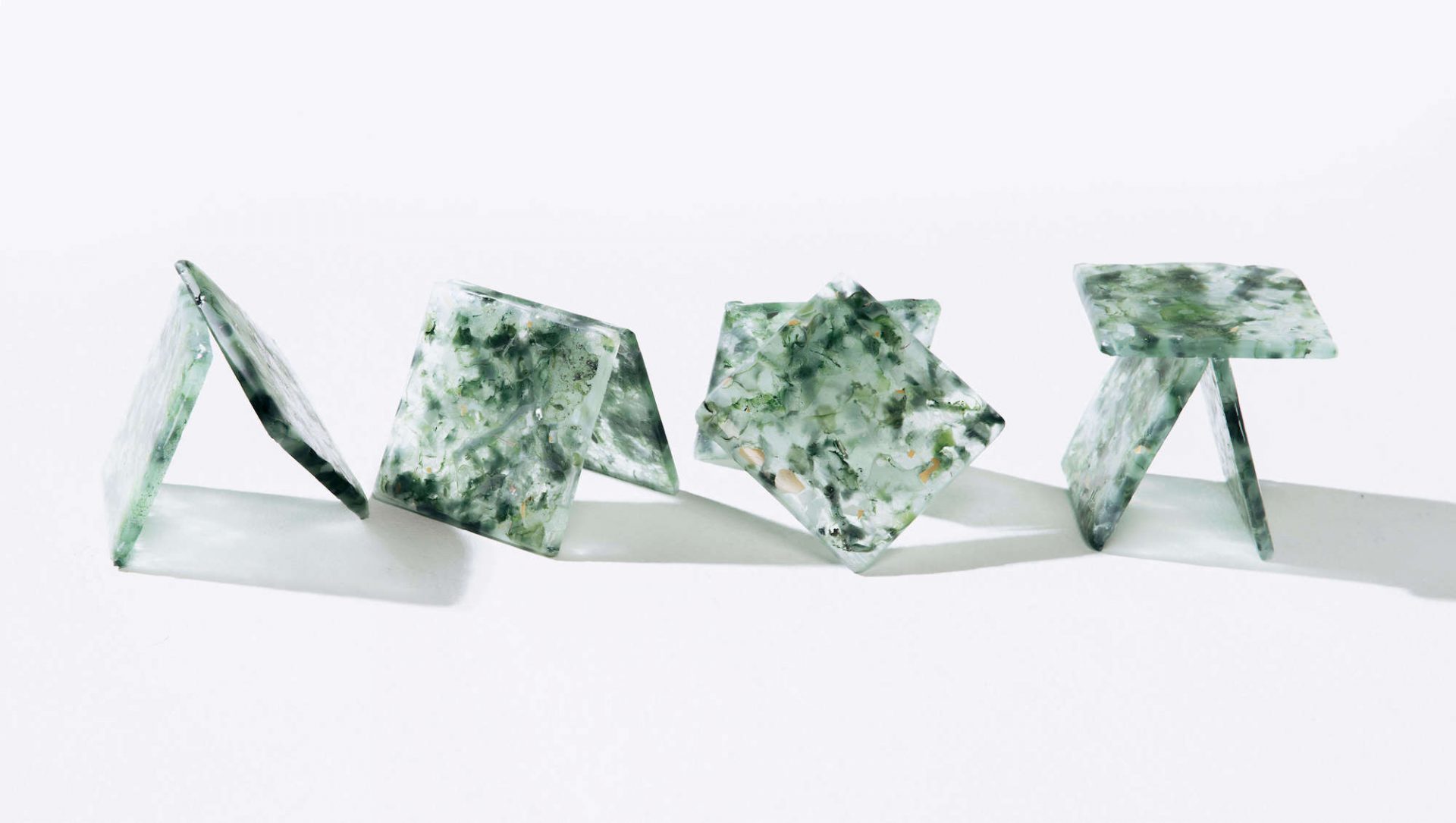 Snøhetta has collaborated with Belgian designers Studio Plastique on Common Sands, a project suggesting new uses for waste glass.
It's not a waste material you necessarily think about and that's part of the problem. Glass from discarded products including ovens and microwaves has the potential to become something entirely new, as demonstrated in the Common Sands project.
After several prototypes, Snøhetta and Studio Plastique have developed a process for recycling e-waste glass components, leading to the development of an application which integrates its variable material quality: glass tiles. Called Forite, the tiles come in two sizes, 100×100 and 400×400 millimetres, both featuring a terrazzo-like material quality made up of glass fragments including green, gold and black. Together, they mottle the clear slabs, which Snøhetta says makes them perfect for semi-transparent exterior walls and interior divisions.
The Common Sands project is the result of three years of research from Studio Plastique, which initiated the inquiry into material streams and infrastructures. After bringing the project to Snøhetta, Italian manufacturer Fornace Brioni was brought on board to produce the tiles.
Currently in the prototype stage, the Common Sands project proposes a new use for glass from discarded electronic goods, which according to the team is almost never recycled.
"Despite great efforts to extract, transport, refine and process sand into complex electronic components, little is done to recycle these components when electronic goods reach the end of their lives," says Snøhetta. "They simply land in the dump."
NESTEP reuses manufacturing glass waste and turns it into furniture, winning the 3rd place at Rossana Orlandi GUILTLESSPLASTIC.
We are running out of sand
It shouldn't come as a surprise but there's another resource the human race is depleting—sand. As reported in an article on the BBC, people use some 50 billion tonnes of "aggregate" – the industry term for sand and gravel, which tend to be found together – every year. That's more than enough to blanket the entire United Kingdom and scientists fear that our consumption is outstripping our understanding of the environmental and social effects.
This unknown danger is highlighting the need to recycle material streams, which would require changes in legislation for support. "Glass has material properties excellent for recycling, but EU directives on effectively processing glass from electronic waste (E-waste) do not currently exist," explains Snøhetta. "Sand is a finite resource, and as the volume of E-waste is increasing rapidly worldwide, we need strategies and solutions."
Curious to know more about glassmaking techniques? Head to: What is Machine Glass Blowing?
At present, the Forite tiles are currently undergoing the standard certification process in Italy. If successful, the Common Sands team hopes to bring them to market soon after and Snøhetta plans to use them in its architectural projects.