Design
Blending home, wellness and technology with Balance of Being
Bringing to life a new philosophy and enhancing your wellbeing – LAYER and Panasonic showcase a collection of six near-future conceptual smart devices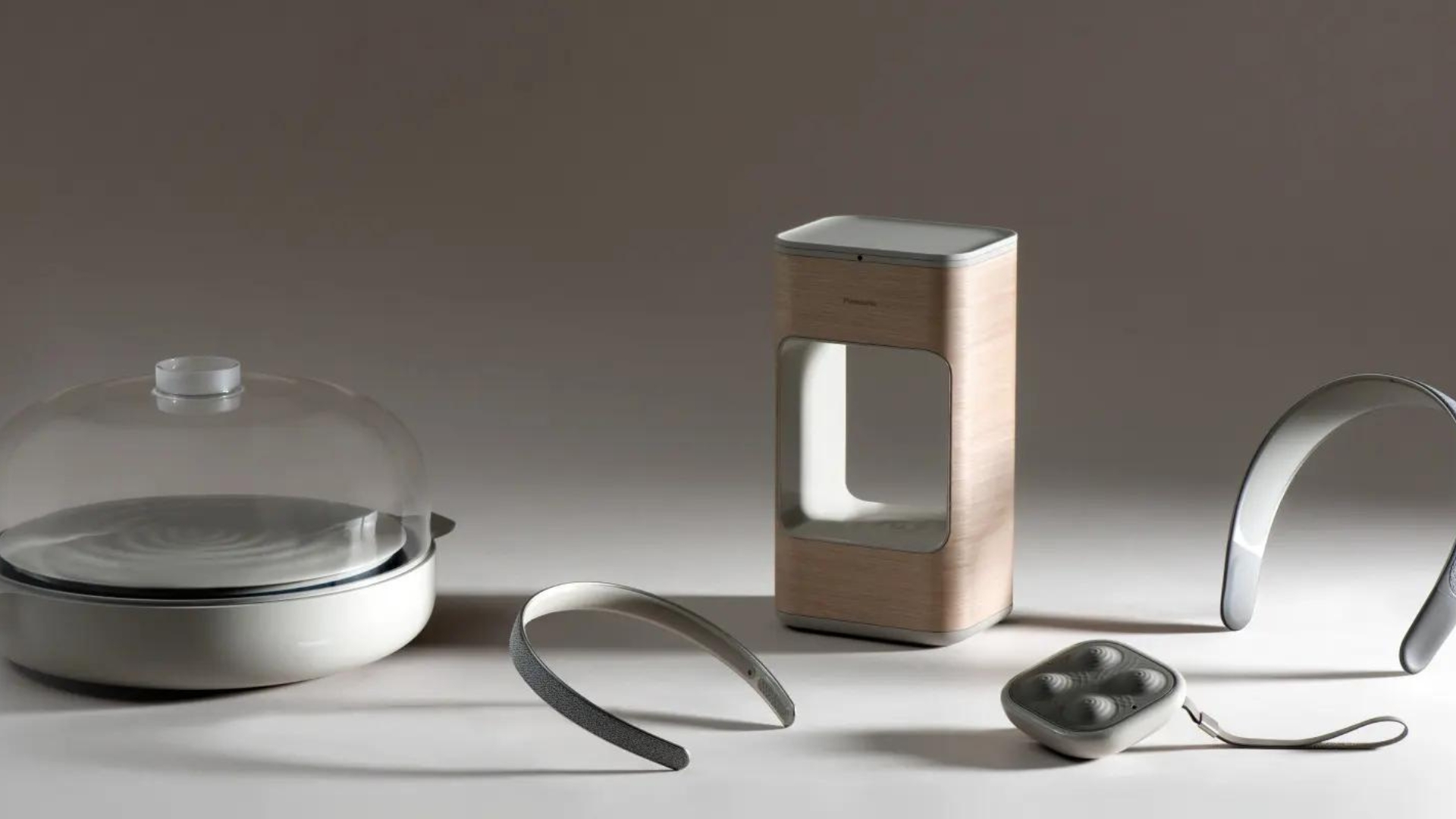 Seamlessly exploring the intersection between home, wellness and technology – Benjamin Hubert's London-based creative agency LAYER and Panasonic innovatively launch Balance of Being, a collection of six eclectic near-future conceptual smart devices.
From an LED light treatment for hair to two skin care devices, a smart head massager, a skin analysis device that doubles up as a smoothie maker and a smart cooking appliance – it features the minimalistic products Grow, Tone, Wave, Shot and Lift bringing to life a new philosophy and enhancing one's wellbeing.
"The collection is the collaborative result of a research and development project between LAYER, Panasonic's design and engineering teams. It sensitively combines emerging technology with sophisticated experience design and explores how we can have more meaningful engagements with objects and how we take care of ourselves!" shares LAYER.
At first, brilliantly providing advanced LED light treatment for a person's hair and hair follicles to promote healthy growth – Grow understands hair condition and structure to identify an appropriate treatment.
Tone, on the other hand is a fashion-led product that sits comfortably around a person's neck – improving the complexion and health of their skin and décolletage utilizing steam as well as LED light treatments.
For an optimal and effortless personalized experience – it examines the user's neck complexion and devises a self-care regime.
"Balance of Being aims to close this gap between technology and our lifestyles, focusing more on human interaction, comfort, enhancing our lifestyles and providing truly meaningful experiences with technology allowing us to bond with one another instead of our devices!" Rowan Williams, Creative Lead from Panasonic Design's London team adds.
Used to relieve stress in various situations, at home or work – Wave is further a smart massaging device for the head.
Mapping and evaluating the level of tension, it determines the length of time, method and intensity of the experience.
Additionally based on a smart visual analysis of the users skin conditions and bringing together skincare and food – Shot utilizes camera sensors on the front of the device and advanced AI combined with a selection of fresh frozen fruit and vegetable to deliver a wellbeing experience that creates highly-nutritious, bespoke drinks to improve a person's health.
Lift is lastly a smart cooking and food maturing appliance skillfully using advanced heat, pressure technology and sensors within the device to quickly "lift" food to its most optimal nutritional state.
It aims to encourage families and young people to take more of an interest in cooking, nutrition and healthy eating.
Softening high performance experiences with an approachable aesthetic – this collection takes design cues from the traditional Japanese wabi-sabi aesthetic.
"We are curious in how we engage with products and the knowledge that they can build of us and our families. How do we intersect our aspirations of a more natural world with experiences that are technologically enabled?" Takehiro Ikeda, Panasonic Design's Creative Director concludes.