Design
Enjoy playing and creating? – Loggo is a friend for all
​​This sustainable wooden toy by Max Hartmann of IDA opens up the door for endless creative possibilities.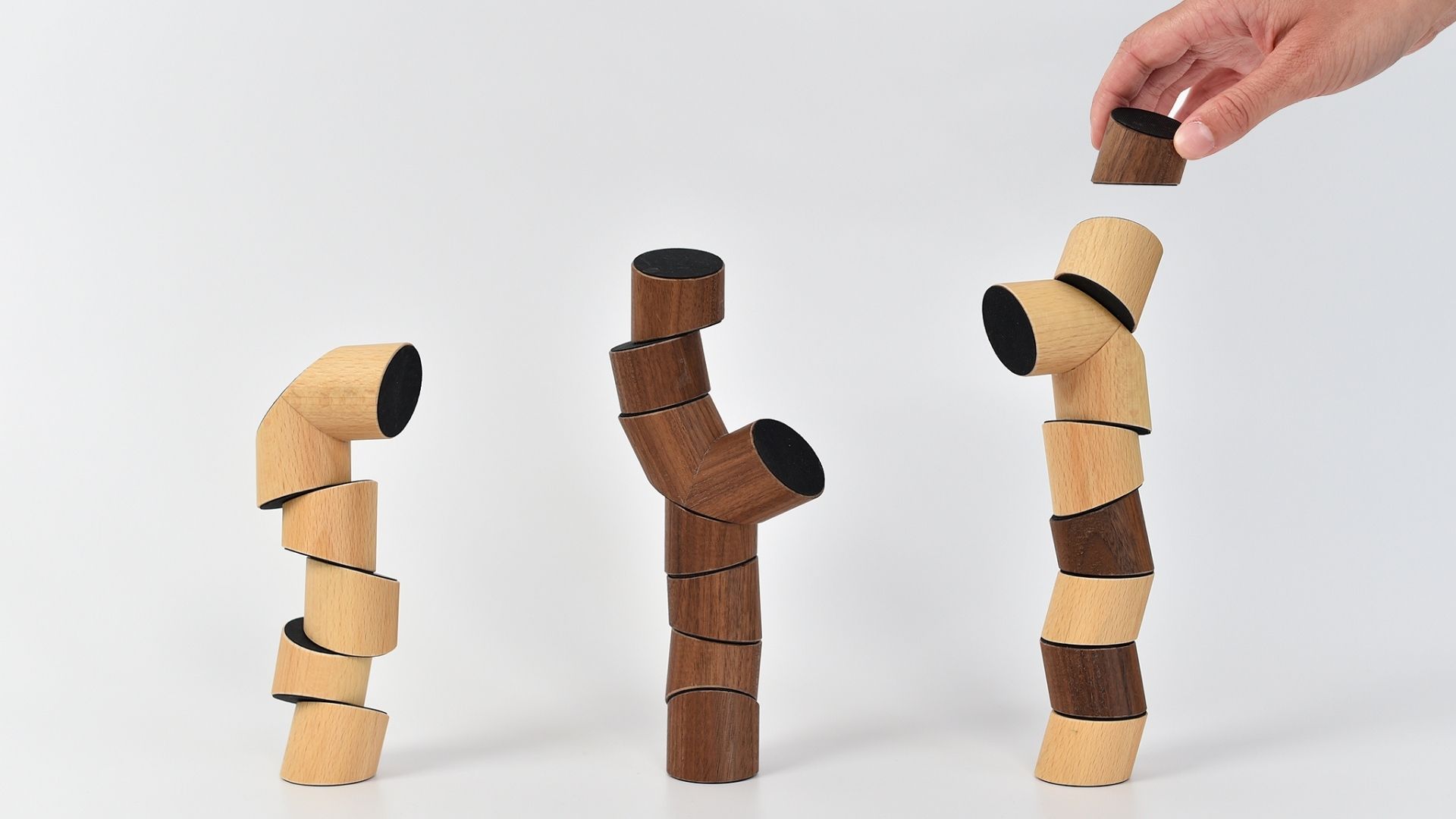 Allowing one to build imaginative worlds and stimulating open-end play – German-based Max Hartmann designs 'Loggo' – a fun stacking game for all ages that defies balance.
A counterpoint to today's global digital hustle; it builds focus and confidence, promotes motor skills as well as challenges gravity.
"Using the calm this past year in search of a minimalistic yet exciting wooden toy that would also be quick to produce – I took a stick, sawed it into slanted pieces and started stacking.
This is how the idea for Loggo was born and brought to the market" says Hartmann.
Rules? There are none. Growing into the wildest of characters – whether stacked to form a TV tower, ballerina or a meerkat – this fascinating product encourages spatial thinking.
"Following extensive research into the perfect angles, high quality materials with enough grip and the most stunning combination of woods – this toy consists of a few carefully chosen ingredients" he adds.
Simple as it is ingenious, this game of balance produced locally and sustainably features beautifully shaped cylindrical building blocks available in – PEFC-certified German beech wood, Canadian walnut wood and a mixed set comprising them both as well.
Often used for toys, beech wood with its light color palette lends an interesting structure and soft feel. Walnut wood on the other hand, impresses with its dark hues, fine grains, unique and elegant patterns.
With great attention to intricate details, these differently slanted stacking surfaces are further covered with a non-slip foil adding to its warm wooden aesthetic.