Technology
Defining a new vision for unobtrusive smart devices in your home
In collaboration with Deutsche Telekom Design – LAYER launches Connectivity Concept featuring six eclectic products.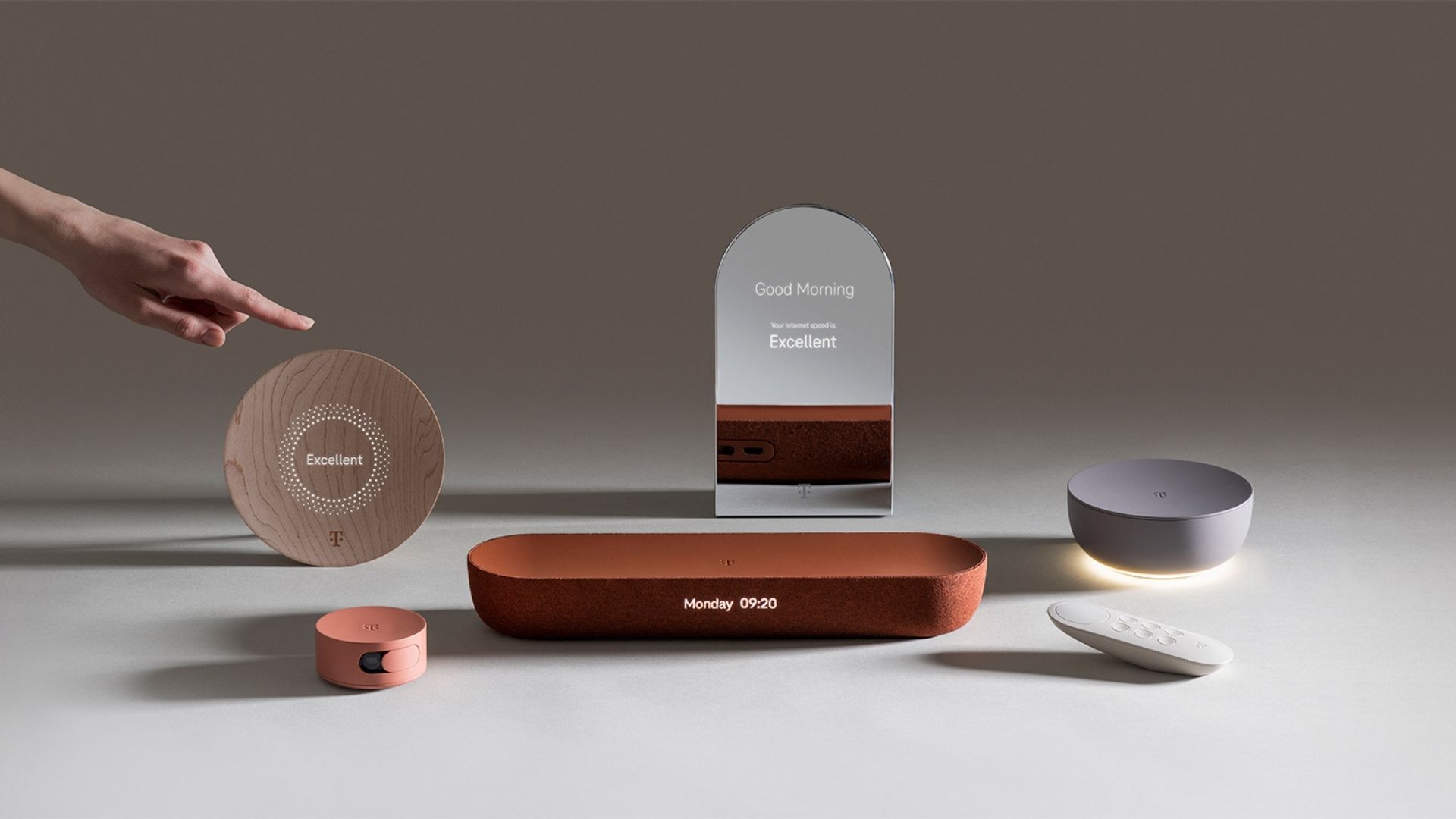 Benjamin Hubert of LAYER designs 'Connectivity Concept' – a family of six telecom products infused with smart technology in collaboration with Deutsche Telekom Design, with a sensitive visual language that perfectly complements all home interiors.
Comprising objects with gentle geometric forms and discreet interfaces – this line is crafted from tactile materials that's deeply inspired from residential design.
At first – the router features a clean minimalistic silhouette with an angled, mirrored face that disguises the interface and reflects the surrounding environment.
When activated, it utilizes conversational language that avoids jargon, building a relationship between the product and the user.
The router can further be connected to up to five mesh-capable repeaters to deliver internet reception to every corner of the home. These mesh repeaters are organically crafted from timber with a dished face and softly rounded shell.
Additionally, the set-top box and sound bar is an all-in-one media hub that connects to the user's television offering high-quality audio output and access to video streaming media.
Its materiality is influenced by handcrafted ceramics and its discreet interface disappears when not in use.
A small device, the set-top box connects to the TV and offers access to streaming media. Its lack of conventional high-tech detailing and discreet rounded form evokes an objet d'art.
Streamlining user interaction – the set-top box and sound bar are both controlled by a smart remote. This precisely weighted remote self balances when placed on a surface, allowing it to be easily picked up and its large capacitive trackpad gives maximum control when navigating various streaming apps.
"We wanted to challenge the status quo and define a new vision for connectivity in the home" says Benjamin Hubert, Founder LAYER.