Technology
The modular productivity tool for creative pros from Monogram
To make this possible, Monogram's team talked and asked for advice to thousands of photographers, video makers, musicians and designers that use their products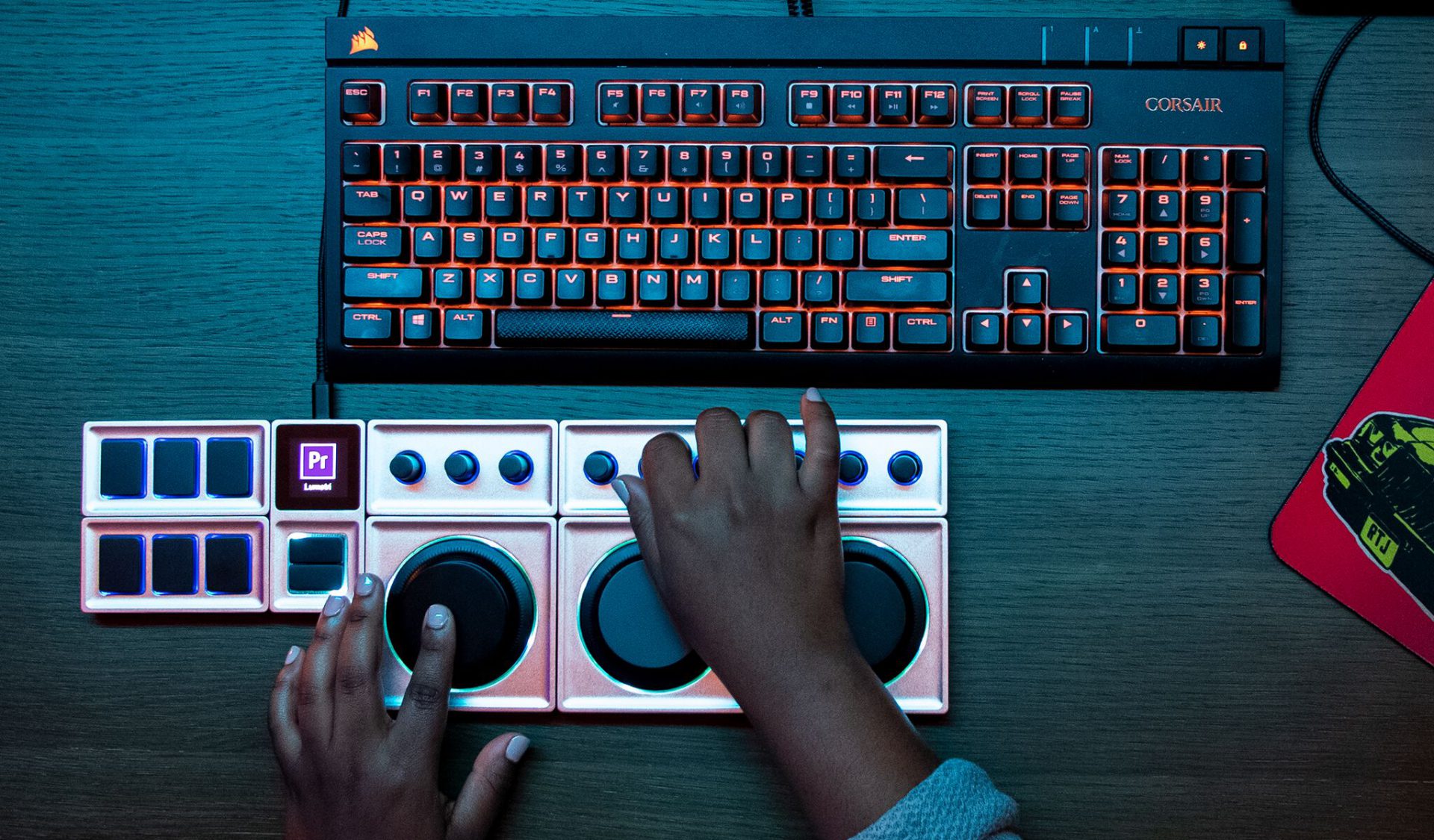 Creative Console, designed by the Canadian company Monogram, is a modular control system that brings slim responsive sliders, dials and keys for every designer's screenwork.
Like any artist, designer or programmer will tell you, we rely on a wide variety of software in our daily life, from the Adobe Creative Suite to some office bundle, as well as music and photos editing software. Each of these programs has a customized software side, but on the hardware side, they have the same set of tools: a keyboard and a mouse.
The team recently rebranded as Monogram enables us to customize the hardware experience through their Creative Console: an upgraded version of their first release from 2014, ideally suited for Visual designers, which allows users to create custom controllers based on how they want to interact with the computer.
To make this possible, Monogram's team talked and asked for advice to thousands of photographers, video makers, musicians and designers that use their products. From this face-to-face assessment, it was found that there is no one-size-fits-all solution.
In fact, there is such a huge diversity of creatives with different needs: in order to match this incredible variety Monogram's team developed a new technology thoughtfully considering the many existant professional workflows. 
This user-centered design approach led to the creation of magnetic sliders, keys and dials that can be totally customized for our needs and that work with any software. The modular input devices can be arranged in any shape or size to be optimized for users' workflow. Currently, there are 5 modules in Monogram's collection.
A small but mighty brain powers the Creative Console. The Monogram Core has 2 directional buttons to switch between user profiles, hooking into our computer via USB-C.
The input device, the Orbiter Module, is designed for expressive and precise control of 2D and 3D interactions. It combines a pressure-sensitive center disc with an infinite-turn encoder ring for 3 dimensions of control.
The Dial Module is composed of three pro audio rotary encoders, each with a built-in button for secondary functions. The Slider Module offers three smooth linear potentiometers in a compact, but comfortable form. Finally, an essential Keys Module with tactile mechanical switches speeds up the most repetitive actions.
Each module is thoughtfully designed to speed up our workflow and manufactured with high-quality materials.
The Creative Console is CNC-machined from solid aerospace aluminum and finished in a premium sandblasted texture with an anodization coating for durability, while strong neodymium magnetic connectors allow for quick and secure attachment.