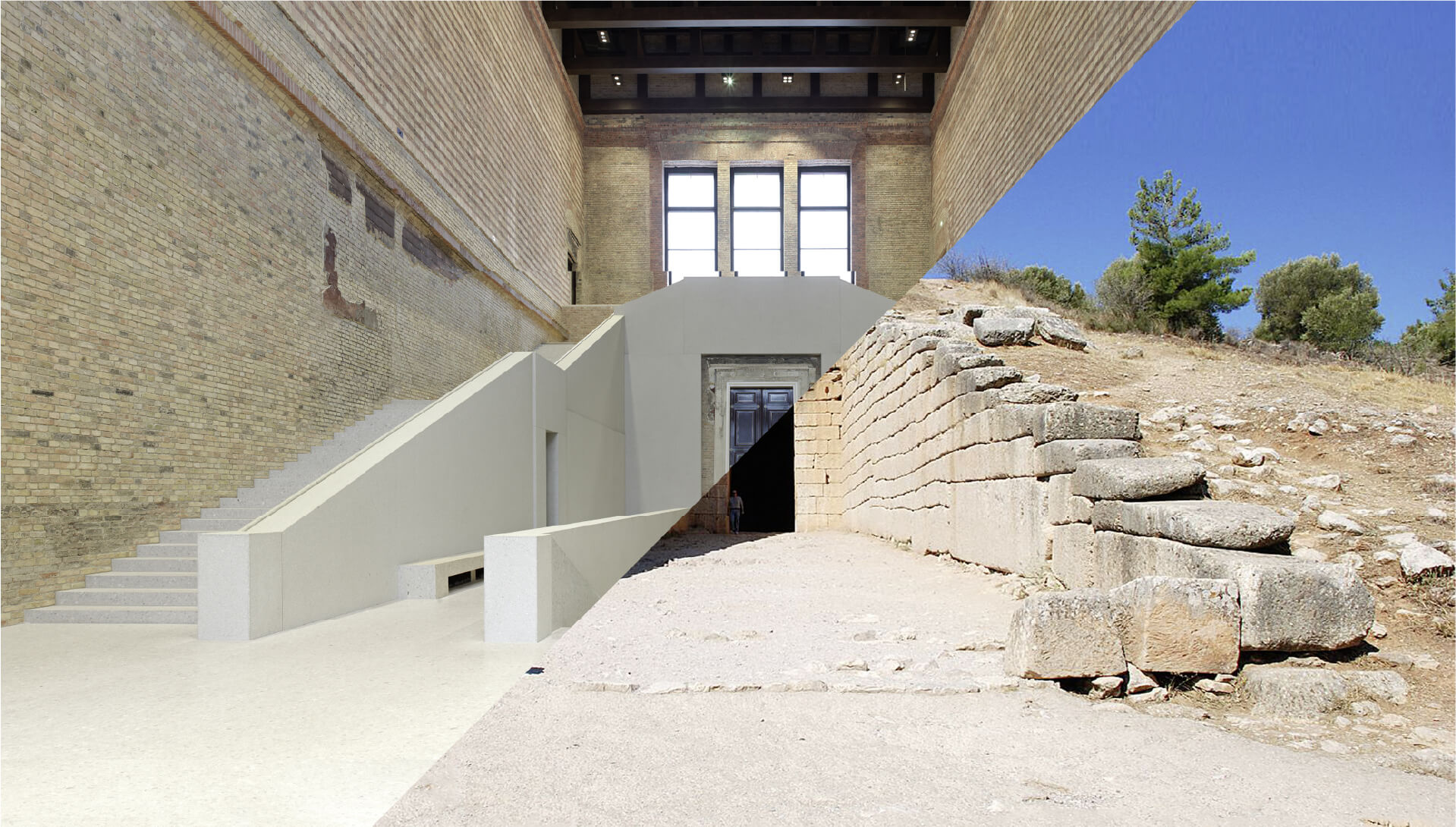 Davide Trabucco presents us Confórmi, a series of pictorial combinations that ignite creativity and build a unique world where "the forms do not belong to anyone".
If you are someone who is passionate about visual art and constantly navigate the internet for inspiration, you certainly have come across the work of Italian artist, Davide Trabucco. Based in Bologna, Italy, Trabucco creates pictorial mashups through Confórmi, an ongoing visual project where the artist merges images in unexpected, refreshing, and inspiring ways.
Presented to us through a Tumblr and Instagram page of the same name, Confórmi's images reflect Davide Trabucco's memory and his constant desire to collect and get to know everything around him. His various interests are represented as he merges different and unrelated fields into a simple composition, giving them a new meaning and a unique perspective.
Through Confórmi, Trabucco concentrates on form rather than content, tracing a universal visual language across different fields that emphasize how creative work is derivative and builds on existing, archetypal forms; showing us clearly that forms truly don't belong to anyone.
Who is Davide Trabucco? How did your journey in design begin?
Davide Trabucco: "I am an Italian artist, currently in residence at the Fondazione Collegio Artistico Venturoli in Bologna, where I work. I have never worked directly with design, but it is a field of interest I often look at. The main contacts I had were with Fornasetti, for whom I created a social campaign, and Kartell, for whom I created the advertising image for the exhibition "The art side of Kartell" at Palazzo Reale in Milan during the Salone del Mobile 2019."
Why focus on art and installations?
Davide Trabucco: "Art is the language I consider most closely related to my way of thinking. My research reflects my character. My insecurity often turns into an endless serial production, because I always answer the questions at the beginning of my works with a plurality of things."
Which are the main values, core concepts, or style inclinations that, above all, will always represent Davide Trabucco?
Davide Trabucco: "I am interested in different expressive media, with particular attention to drawing and image, especially the concepts of shape and space. Archiving, variation, modularity are the starting point of my expressive research."
You've created Confórmi, a Tumblr and Instagram page displaying your collection of artistic collages. How did the idea for this project come to be? What is the inspiration behind them?
Davide Trabucco: "Confórmi worked as an ordering moment of a huge visual heritage of references that I had for a long time on the desktop and that was not easily accessible: there were no names, dates, places…just images dragged from the web to the computer.
Collecting and archiving have always been part of the way I approach the world: encyclopedic knowledge has always fascinated me. The fear of the unknown, of not finding a single answer and thus trusting in multiplicity certainly reveals my being insecure about things. In this sense Confórmi merges and blends in with my life: I continue to collect myself."
If you want to know about more artists sharing their incredible work through social media, don't miss The world through the eyes of 3D digital artist Alexis Christodoulou.
Can you take us through your creative process when creating these collages?
Davide Trabucco: "Having to create a taxonomic and systematic principle, I chose the associative method as a rule: a method that in itself slows down the system of growth of the archive because to create a dialogue between two things (in this case two images) involves wasting time."
The images used for the collages of Confórmi come from all over the figurative world, how do you choose these images?
Davide Trabucco: "Confórmi's images represent my individual memory: they are images that I like and that have a specific interest for me. What comes into the archive represents my desire to collect and know everything in a compulsive and bulimic way. This is why the images come from different fields of knowledge. The archive also includes elements that have no cultural value in themselves (for example an onion cut in half), but that acquire it in relation to another image."
Your work has been showcased in various exhibitions, what is the message you want to convey through it?
Davide Trabucco: "Confórmi is a continuous research on form and its origin. And the origin is always in front of us. It is a conquest and not a legacy. Creating an archive means this: searching where things begin and their origin. And the original and primordial form doesn't exist and must be searched for in the temporal and spatial jumps that forms have.
The will is to find, as Roland Barthes would say, forms that can't be fixed in any stereotype, forms of which "you can't talk about them, nor about them. Every attribute is wrong, painful, awkward, embarrassing". The archive is a place where I ask myself questions and not where I find definitive answers: it is an unfinished and unfinishable space."
What is next for Davide Trabucco?
Davide Trabucco: "Obviously, during this period a lot of events on the calendar have been canceled or postponed. I have to reschedule a solo exhibition in Trieste and a group show in Poznań and during the next Architecture Biennale in Venice, a book that I collaborated on will have to be presented."
If you are curious to know more about Italian artists who are breaking the mold and creating unique artworks, don't miss The ambiguous, immersive and dreamlike work of Massimo Colonna.