Technology
Designed to survive: A decade of lessons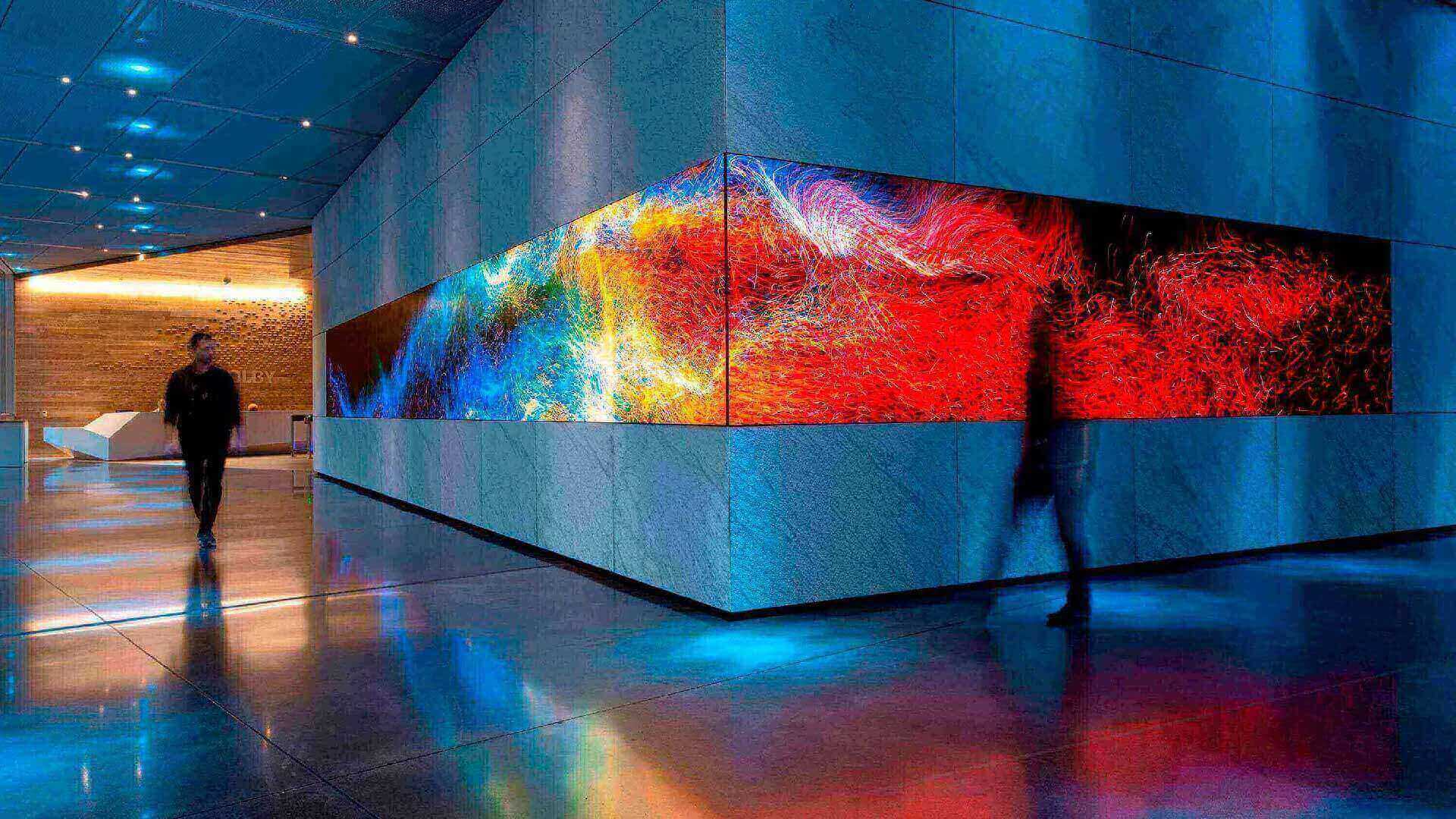 After co-founding and leading experiential design firm Leviathan for the last 10 years, CEO Chad Hutson calls upon lessons learned to survive a tumultuous era. His core advice can help others succeed in 2021 and beyond.
You may wonder how a company that designs physical, immersive, hands-on experiences can even survive in the age of COVID. But we are surviving right now, and even thriving.
Yes, projects have been delayed or cancelled, and we have felt multiple negative effects that such a pandemic brings, though clients that have trusted us to help solve their problems over the years turn to us yet again because our processes work and we are specialists that are evolving for their needs.
While the world itself has been upended in ways we all are still trying to comprehend, here are a few foundational insights that have brought us to the present, and which we expect to light the way forward.
Focus is key – and requires vigilance
Leviathan's first big break was not in building a brand or launching a campaign: it came about by helping to produce Amon Tobin's now-renowned ISAM Live concert visuals.
This storied creative collaboration amplified Mr. Tobin's status as an electronic music pioneer, with projection-mapped visuals that remain iconic to this day. Thanks to our association with the tour, our phone began to ring consistently with unbridled requests to build "what's never been done before" for everyone from BMW to John Deere.
Curious to know more about incredible experience designs? Don't miss The Beauty Inside: How transforming our workplaces will define an organization's "Second Impression".
At first, we went for all of those opportunities – which led to burnt-out teams, and the blurring of our own identity due to having no "true north" heading for our future. It actually took us a while to start answering those calls more strategically; coming to understand our core expertise more clearly helped define Leviathan, and in turn, illuminated our path forward.
To find yours, focus on what you're best at, and you will stand out among a sea of generalists. But make sure you're also refocusing — even reinventing — to remain relevant and engaged.
Formality doesn't have to kill creativity
Founding Leviathan's company with a maker culture was instinctive. To deliver innovation, we committed to being iterative, experimental and hands-on in all cases. The results spoke for themselves, leading us to build some bold, bespoke solutions for Disney, Nike, Airbus and many others.
With the adrenaline rush of these experiences came the frustration, exhaustion and great expense of constantly reinventing the wheel. To our maverick natures, formal processes seemed restrictive. Little did we know that becoming part of The Envoy Group would bring us the benefit of righting our ship in more ways than expected.
Tapping into those intellectual, operational — and yes financial — resources brought exponential gains, starting with more optimal project and financial structures… then continuing with strengthening our focus on people and culture. We're certainly a better company today as a result.
To those reading this, here's something to consider: having formal processes can actually make those big ideas come to fruition more successfully than you might imagine. And growing together with like-minded organizations you respect can also make the process much more seamless.
Evolution is a journey
Behind the scenes of any thriving business, there are always individuals that care very deeply about making everything work as well as possible. At Leviathan, we've had many incredible talents contribute substantially to our success along the way, and even more so today as we adapt to the challenges of COVID-19.
There are wins and losses, along with joyous celebrations, and yet vexing challenges always endure. It's a bit like a teen growing up: there's trial and error, learning from mistakes, and wisdom that comes with age. These analogies can also sum up the evolution of a young business.
From our current position, it's gratifying and encouraging to feel that we have learned to work and pitch smarter, attract and take better care of our people, build awe-inspiring experiences for our clients, and even turn healthy profits. It's probably natural to wish we'd possessed all of these insights from day one to accompany our audacious dreams.
In the best of circumstances, companies evolve, and so do the people who start them. Leviathan has certainly taken on a life of its own, and gone places we would not have imagined when we were starting out. No matter what happens next, we owe it all to the younger, naïve zealots who opened our doors ten years ago.
Our wish for you is the opportunity to pursue your big ideas, to meet worthy people and prospects along the way, and to go easy on yourself when times get tough in your venture. You can plan all you like for a journey, but sometimes when the road is blocked you have to forge another path; still, there's no reason you can't enjoy the ride.
Find out more about designers creating beautiful digital art and installations, don't miss The immersive soundscapes of Chris Cheung.