Home appliances
Dyson made a hair dryer and it's kind of stunning
The new Dyson Supersonic is a stunning breath of hot air in the face of traditional dryers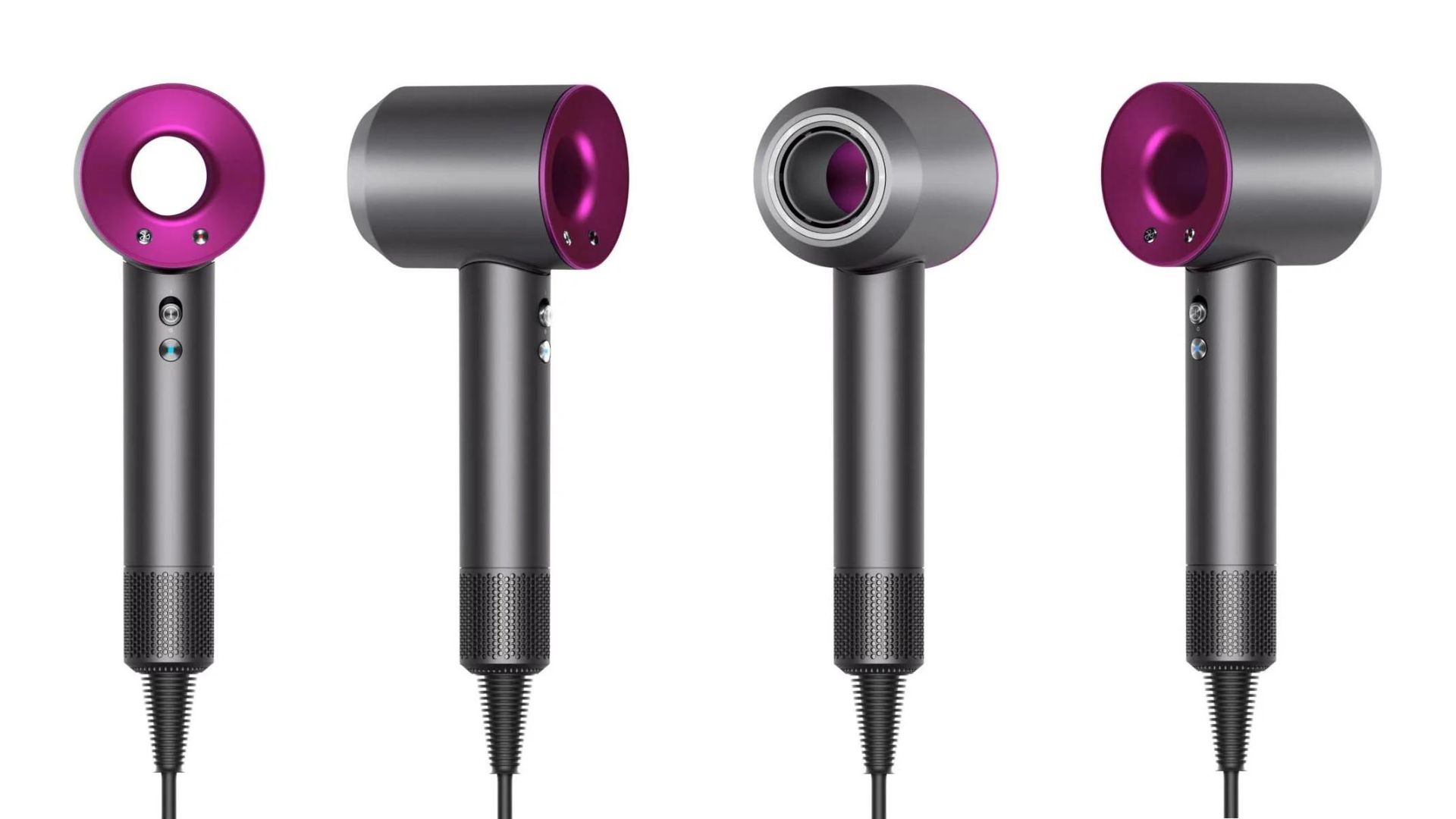 The new Dyson Supersonic is a stunning breath of hot air in the face of traditional dryers — a rare new take on decades-old product category that looks nothing like the archetypal hair dryer.
The hair dryer is not a work of art, but it does hold a sort of iconic place in our cultural landscape. It's recognizable at a distance and has been blowing and burning follicles in pretty much the same way since the 1970s.
If you've been following Dyson, a company well-known for fresh takes on well-worn household appliances (vacuums, fans, hand dryers), then the Dyson Supersonic may look a little familiar.
Current blow dryers feature long, almost anteater-like snouts, blunt backs and contoured handles designed to fit a wide variety of hand sizes and hair needs. They operate by sucking in air from the back and spitting it out the front. The air passes over heating coils to emerge dry and hot.
There are controls for blowing power and temperature. If you want, you can jam an attachment on the front for a subtler approach.
Dyson's Supersonic throws a lot of that out the window.
The handle is basically a pole with an vent incongruously covering most of the bottom inch. Sitting perpendicularly at the top of it is a short, hollow cylinder. It may remind you of a disproportional Dyson Air Multiplier fan, which, in essence, it is. But the technology inside the Supersonic hair dryer is almost completely different than a Dyson fan.
Head gear
Tom Crawford, Dyson's head of product development for the Supersonic, showed off the fan to the press in a lower Manhattan hotel room. During the demo, he pulled a tiny motor from his pocket and placed it in front of me. He explained that it was custom-built for the hair dryer.
The digital motor has 13 impeller blades and it fits neatly inside the handle. I touched the impeller blades on the motor and tried to spin them as I did the five-times-larger blades on the standard hair dryer motor Crawford had brought for the demonstration. It didn't spin. Instead, I could feel the powerful magnets controlling it. This may be the key to its power.
Dyson Supersonic: a pretty smart hair dryer
A thermostat will measure air temperature 20 times a second to keep the temperature consistent — no overheated air cooking your locks. It also has a built-in ionizer to deionize hair, which effectively cuts down on static electricity.
Perhaps the most startling thing about the Dyson Supersonic is that, according to the company, it blows air at least twice as fast as the average blow dryer. During a brief demonstration, I saw it nearly blow itself off a table. To prevent that, Dyson will ship the device with a rubberized heat pad.
The motor is a high-tech dynamo, but it also can fight off hair clogs, which, thanks to two filters and the unusual design are unlikely to happen anyway. Inside the tiny motor is a little notch, right next to the impeller blades. If a hair makes its way that far, it gets chopped to bits between the notch and the blades.
Before meeting Atkin, I'd never heard of her, but I'm clearly in the minority. The celebrity stylist to the stars has over 1 million Instagram followers and even her own line of haircare products sold under the brand Ouai.
When Atkin's agent first mentioned to her the opportunity of working with a new hair-care product from Dyson, Atkin wasn't sure what to expect,
"I said to my agent, I bet it's a mini vacuum that you can use to quickly clean up haircuts," she said with a laugh. But when she saw the Supersonic blow dryer, she "fell in love with it." She described it as "gorgeous" and "lightweight" and will, obviously, be promoting across her social brand channels.
Dyson also prepared to better understand the styling customer by, according to Crawford, sending engineers to hair styling class. He laughed about the "rough around the edges" engineers attending the courses.
I don't use a blow dryer — for obvious reasons — but Dyson's Supersonic does address my biggest blow dryer peeve: noise. When my wife dries her hair with her go-to dryer, I can't hear myself think. The Dyson blow dryer is remarkably quiet. Apparently it does emit a high-pitched whine, but at a frequency so high that humans and even dogs can't hear it.