Technology
Unwind, sit back and relax
Hyeona Kim & WooSeok Lee brilliantly create Easel, a 43-inch movable home display system.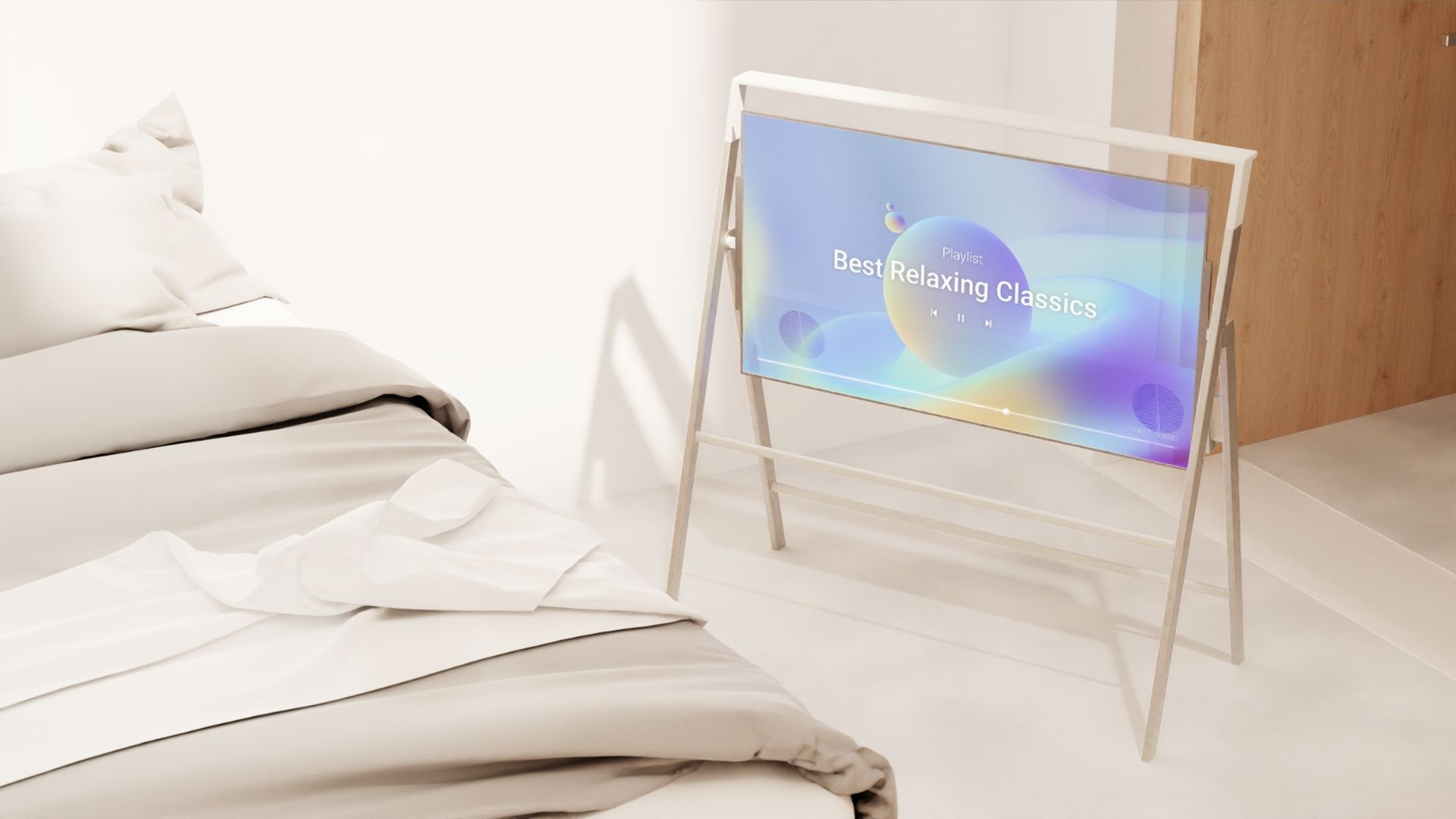 Seamlessly encompassing organic LED's thin and light characteristics, Seoul-based industrial designers Hyeona Kim & WooSeok Lee conceptualize a 43-inch portable smart home display system – 'Easel'.
"With the pandemic limiting social activities, especially for those living in cities – we were inspired by the thought of fabricating a product that entertains one from the comfort of their home.
This is how Easel was born" says Kim and Lee.
Staying true to its name with a futuristic and minimalistic aesthetic – this object can be effortlessly set up anywhere from indoors to outdoors, transforming any area into your own personal space.
Its overall shape and sleek lines allows you to hang magazines on its lower rack or even place some accessories on top of it – turning it into a fascinating piece of furniture.
By simply folding your Easel, you can easily move this product through the living room to the kitchen or even the balcony and front deck on sunny days.  
Focusing on harmony with interiors comprising one-of-a-kind technology – its frame is crafted with aluminum and plastic featuring three stunning color variations of ivory, winter-green and graphite.
Working as an organic LED display that is further available in a transparent option – its overall geometric pipe shaped frame allows electric assembly with rear control components which can be utilized solely for audio as well.
Without the use of additional electronic devices, this object can be used for a mélange of contents from work to television, OTT services and gaming.
Utilizing AI assistant service, screen mirroring and bluetooth speakers to expand the range of usage – is possible too.
"This product's display mimics nature that constantly changes and encourages engagement" adds Kim and Lee.