Design
Echoing movements of the human body one Walking Jewel at a time
Refreshing and contemporary – Walking Jewel is a family of handmade sculptural furniture for indoor and oudoor spaces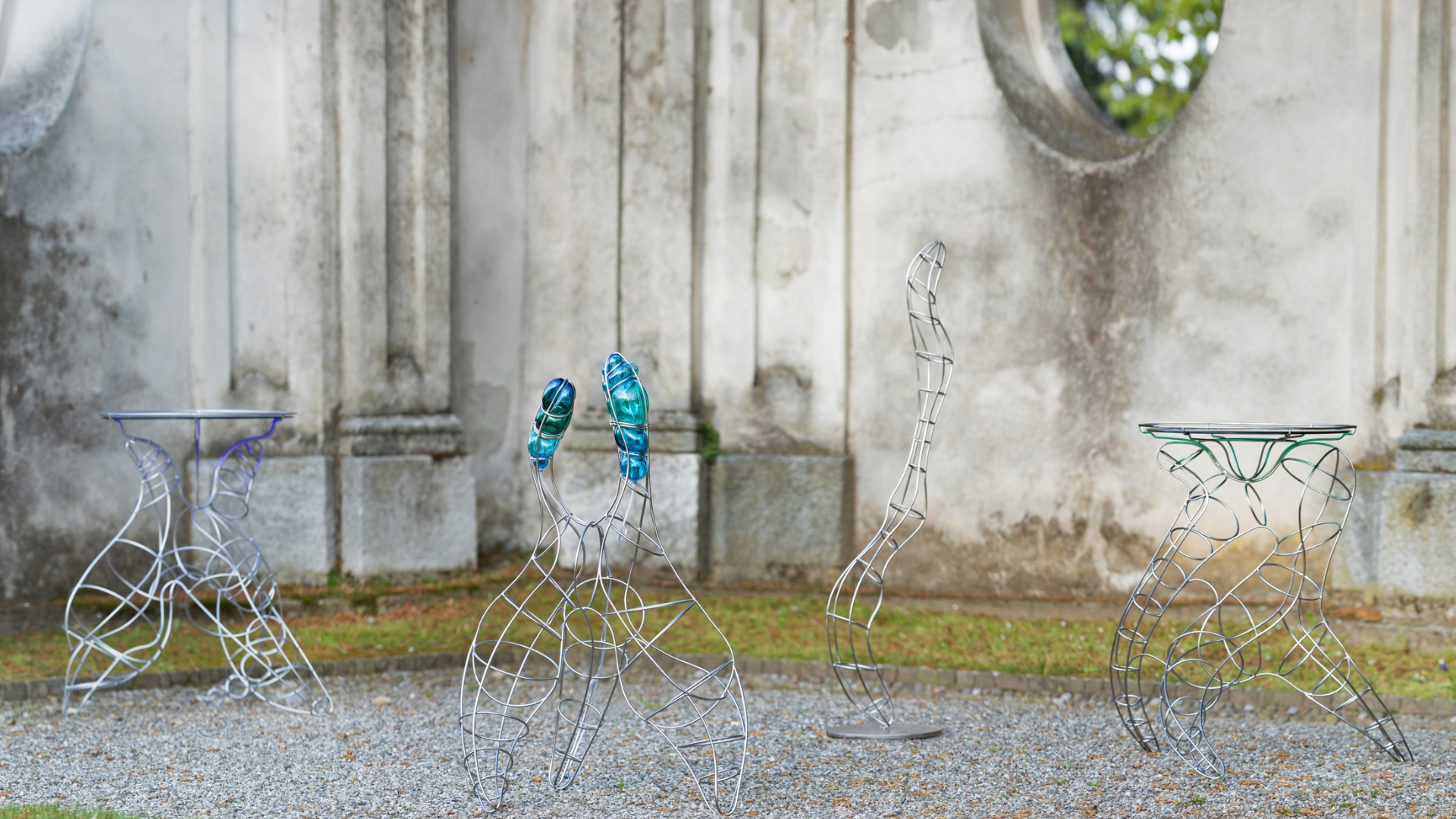 From inspiration to sketches and physical realization of the objects – Walking Jewel by Alice Crepaldi is a handmade sculptural furniture collection of dancing jewels for indoor and outdoor spaces.
Based on the theme of movement and with its soul reflecting human nature through refreshing, contemporary and delicate shapes – the artist has always regarded glass as something precious that has therefore been seamlessly set in a dancing frame of biomorphic shapes and named as the 'Walking Jewel'.
An Italian designer whose practice is about establishing an intimate connection with objects that surround us closely – Alice Crepaldi's aesthetic is strongly influenced by the human body and nature which she harmoniously blends into unconventional poetic shapes.
Obsessed with the uniqueness obtained by the manipulation of traditional materials and processes without the support of digital softwares – "the idea for this collection was born as a response to the pandemic where everything was still and extremely static almost to the point of being claustrophobic.
So I looked around and wanted to craft something intriguing that was in motion and moving freely in space that would give us the idea of being alive.
I started from the observation of my own body – took photographs and filmed myself in different movements, exaggerated certain parts and transferred everything onto paper!" shares Crepaldi.
For Walking Jewel, the innovative utilization of steel is an essential yet intricate way of enhancing Murano glassmaking techniques.
Its silhouettes effortlessly take form and move freely through space like dancing companions delicately holding an ancient gem – the glass.
For instance – Mr. Joe, a console table from this collection is a piece of furniture whose function is not only to serve and furnish but enter into a relationship with space and generate a real dynamic presence.
Soft, sinuous lines interact with and lift a hypnotic emerald green stone in a constant interplay of light, shadows and reflections creating a true human-scale jewel.
The glass – made of fused glass – additionally embodies a perfectly smooth texture on one side and an 'orange peel' texture on the other, emphasizing the vibrant nature of this product.
Expressed by the metal cage, the frame is further composed of steel rods bent by hand and welded step by step through an approach that is highly effective in guaranteeing the unrepeatability of the piece.
Lastly, with the galvanic nickel process – the object is then embellished and protected for indoor as well as outdoor use.
Miss Joshua, on the other hand, is an illuminating floor lamp in which metal and glass are beautifully intertwined through the technique of cage-blown glass.
"The aim of a collaboration with master glassmakers is for the enhancement of a magical ancient heritage – such as the manufacturing of glass in modern designs that can enhance its beauty and preserve it over time!" Crepaldi concludes.