Design
Elium studio and McDonald's collaborate on reusable tableware
In a collaborative work, Paris-based design studio Elium studio and Mcdonald's have created re-use – reusable tableware for the brand's restaurants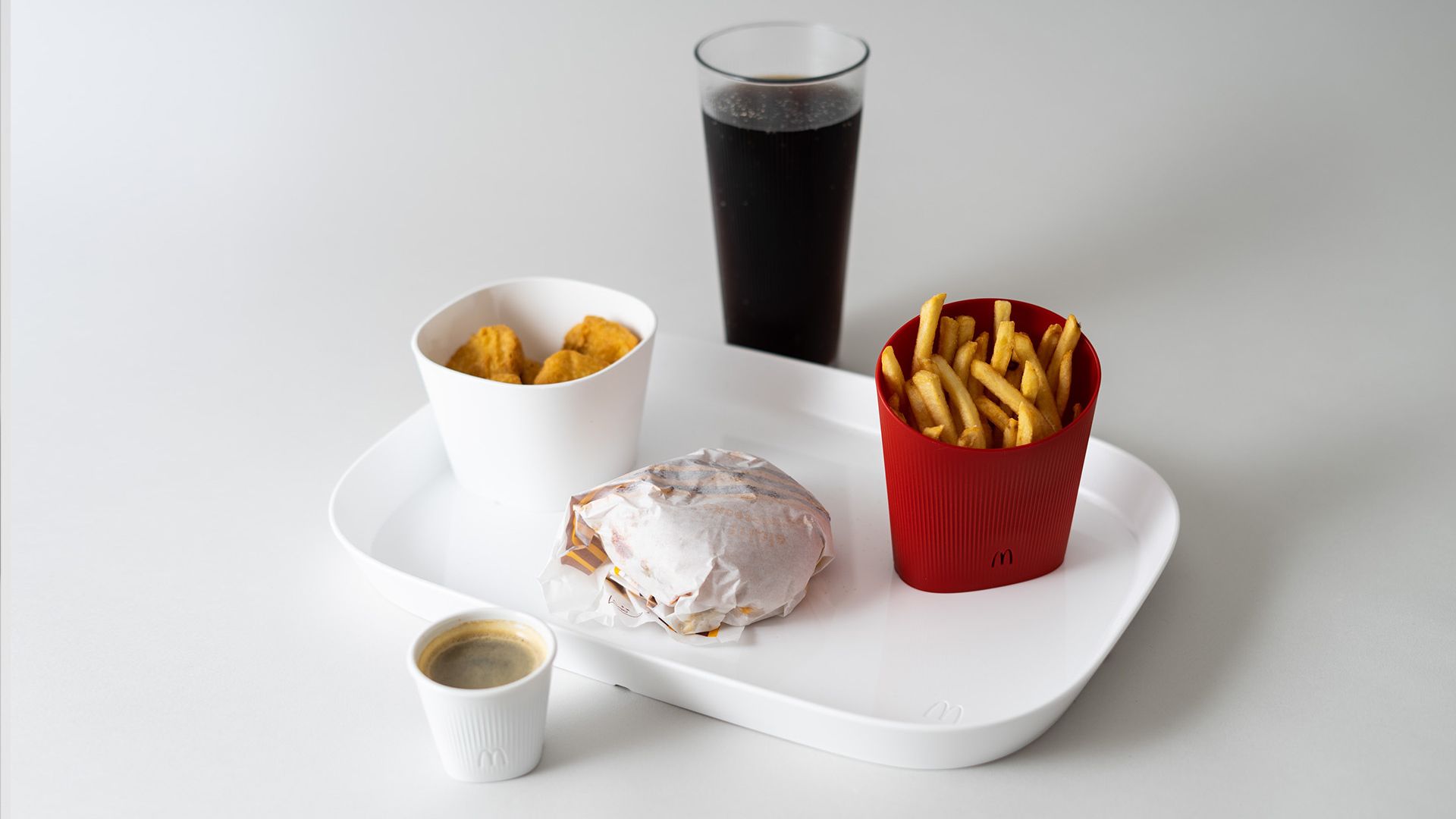 Every day, hundreds of millions of single-use containers, trays, cutlers, and cans are thrown away. Packaging is an important part of the food industry, but the harmful effect and massive amounts of waste are also undeniable. Collaborating with McDonald's France, Elium studio has created reusable tableware to be used in the famous fast food chain restaurants.
It's no secret that single-use packaging takes a huge toll on the environment. Unfortunately, many of the containers, plates, and cups can't be reused and get thrown out after a single use.
In many countries all around the world, action has already been taken to reduce the dramatic amount of waste. An example is France. Since January of this year, any restaurant with more than 20 seats (including fast-food outlets) must provide reusable, washable alternatives.
As a solution, Elium studio, together with Mcdonald's, has designed a new range of reusable tableware that will be used in the chain's restaurant. To create the colorful products, the design studio utilized Tritan – a plastic resin, which is similar to glass and ceramic in its hardness and is an excellent choice for preserving the taste and smell of food.
In the project, every detail has been well thought out. The tableware has vents, graining, and striations to improve its functionality and enrich the customers' experience. To develop the project and meet the special operational requirements, Elium studio and Mcdonald's were working together for two years. The end result is eye-catching without being too much.
End notes
Mcdonald's customers who want to enjoy fast food without contributing to single-use waste now have a sustainable and convenient solution. The use of reusable materials and biodegradable components make this tableware a fantastic choice for protecting our planet and creating a cleaner, greener world. Let's hope other brands follow in McDonald's steps toward a more sustainable existence!