Furniture design
This alluring object creates a balance between timeless memories and a contemporary lifestyle
Generating a sculptural yet dynamic aesthetic – Kreoo introduces the Ellenico Table by Enzo Berti at Salone del Mobile 2022.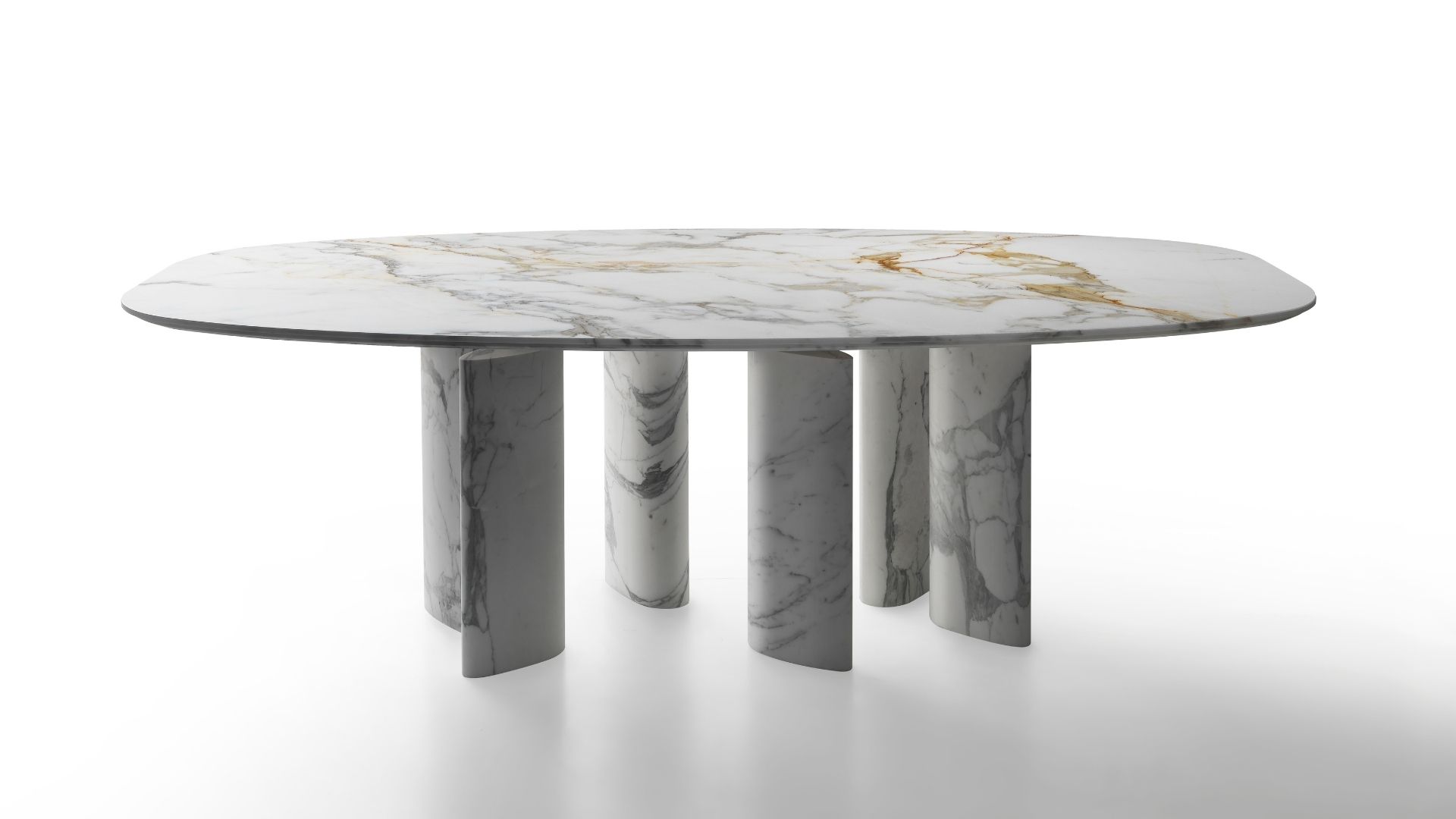 Creating a fascinating formal and chromatic language, in balance between timeless memories and a contemporary lifestyle – Kreoo introduces the 'Ellenico Table' at Salone del Mobile 2022 in collaboration with designer Enzo Berti.
Kreoo comes to life by seamlessly transforming marble – a millenary material of art and architecture into a protagonist element of today's environments.
With Kreoo the values of qualitative excellence, craftsmanship and personalization are fundamental in interpreting a traditional material such as marble in a totally new way through – creations that skillfully combine cutting-edge technologies and manual skills typical of the best made in Italy.
"Enzo Berti's work reveals his artistic training and seeks simplicity without giving up attention to detail, exploring the technical and expressive potential of each material.
He gives life to elements with a soul and a link with history as well as their environment.
The products are strong, to some extent traditional but they contribute to the evolution of the way we see things" says Kreoo.
Beautifully crafted by Enzo Berti – six slender solid marble partitions with an ellipsoidal cross-section create the base of the minimalistic Ellenico Table.
They can be freely arranged in a variety of orientations, and in fact – rotate around their central axis and generate a sculptural yet dynamic aesthetic, while their shape emphasizes the natural nuances of the marble.
Additionally, they are brilliantly crowned by a small cubic block of marble, a contemporary capital, which anchors them to the central architrave, made of steel and available in various finishes and color palettes.
The oval top, which is shaped along the entire edge to make it look lighter, is placed on the structure and stands apart from the legs – making it seem as if it's floating, giving a light image, with great attention to each intricate detail.
This eclectic piece of furniture is further available in one size and in seven types of marble.