Furniture design
The return of Unopiù Synthesis Collection: an icon, redefined
Elevate your outdoor spaces with Unopiù's range of eco-conscious outdoor furniture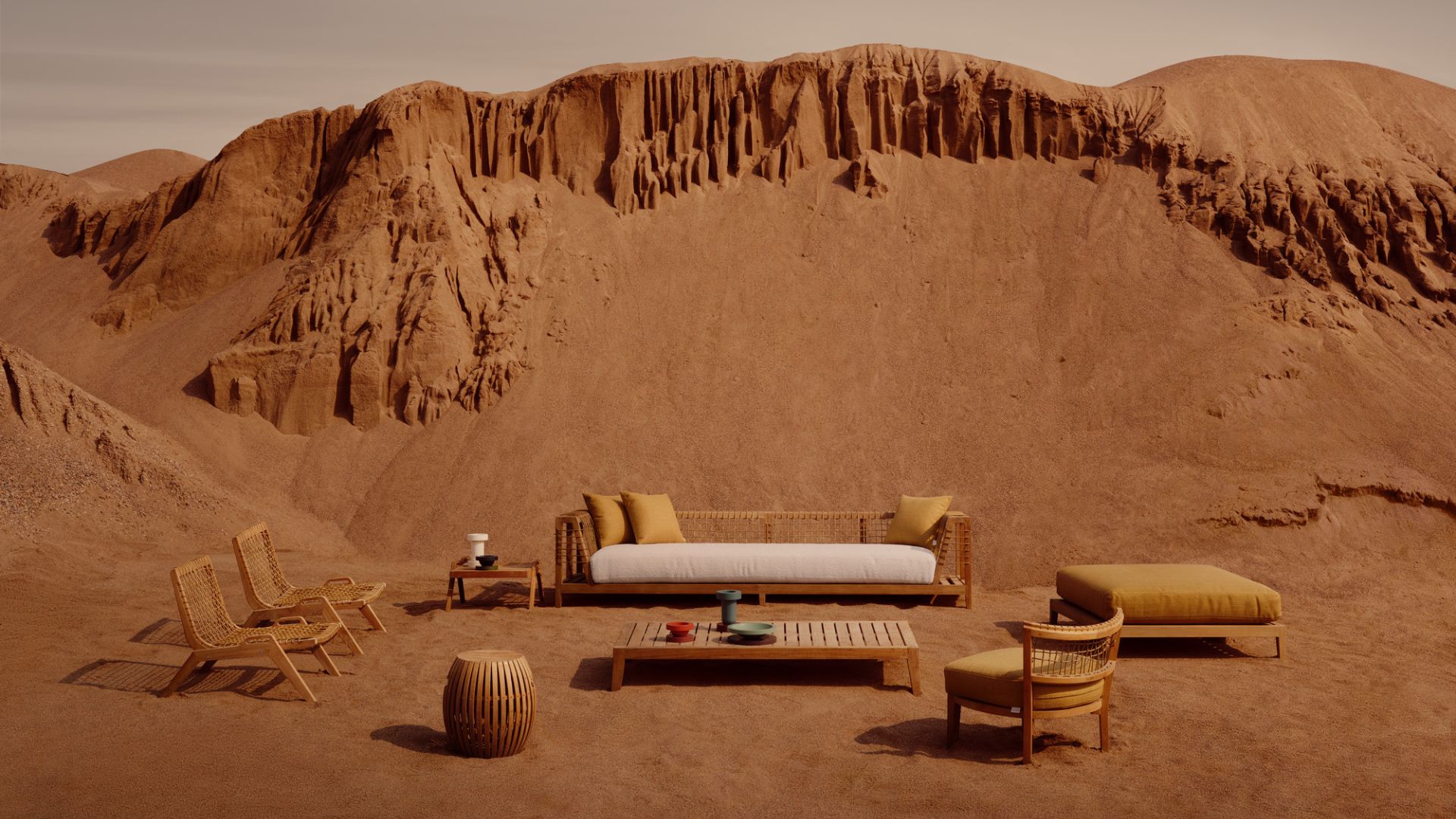 Unopiù, the renowned brand synonymous with exquisite outdoor living, proudly presents the reimagined Synthesis Collection. Originally unveiled in 2006, this iconic furnishing has returned, even more contemporary and captivating than before.
A fusion of exclusive teak wood and the innovative hand-woven WaProLace® synthetic fiber that birthed the initial Synthesis line makes a unique comeback for this eco-conscious range of outdoor furniture.
In its latest rendition, the Synthesis Collection maintains its essence while accentuating pure lines imbued with a newfound sense of comfort. The dialogue with nature remains at the heart of the collection, ensuring that outdoor spaces exude an air of sophistication and simplicity.
The inspiration drawn from the mesmerizing rocky landscape of Arizona is evident in the vibrant bouclé fabrics offered in white, indigo blue, and ginger, lending a wild and contemporary ambiance to any setting.
Crafted with meticulous attention to detail, the fusion of loose weave synthetic fiber and teak structure results in furniture that embraces users with unparalleled comfort.
The Synthesis Collection encompasses an array of seating options, including chairs, armchairs, low armchairs, stackable lounge armchairs, folding deckchairs, sofas, modular corner elements, and chaise lounges. Completing the range are sunbeds, alcoves, tables of various shapes and sizes, all designed to elevate outdoor spaces into elegant and sophisticated landscapes.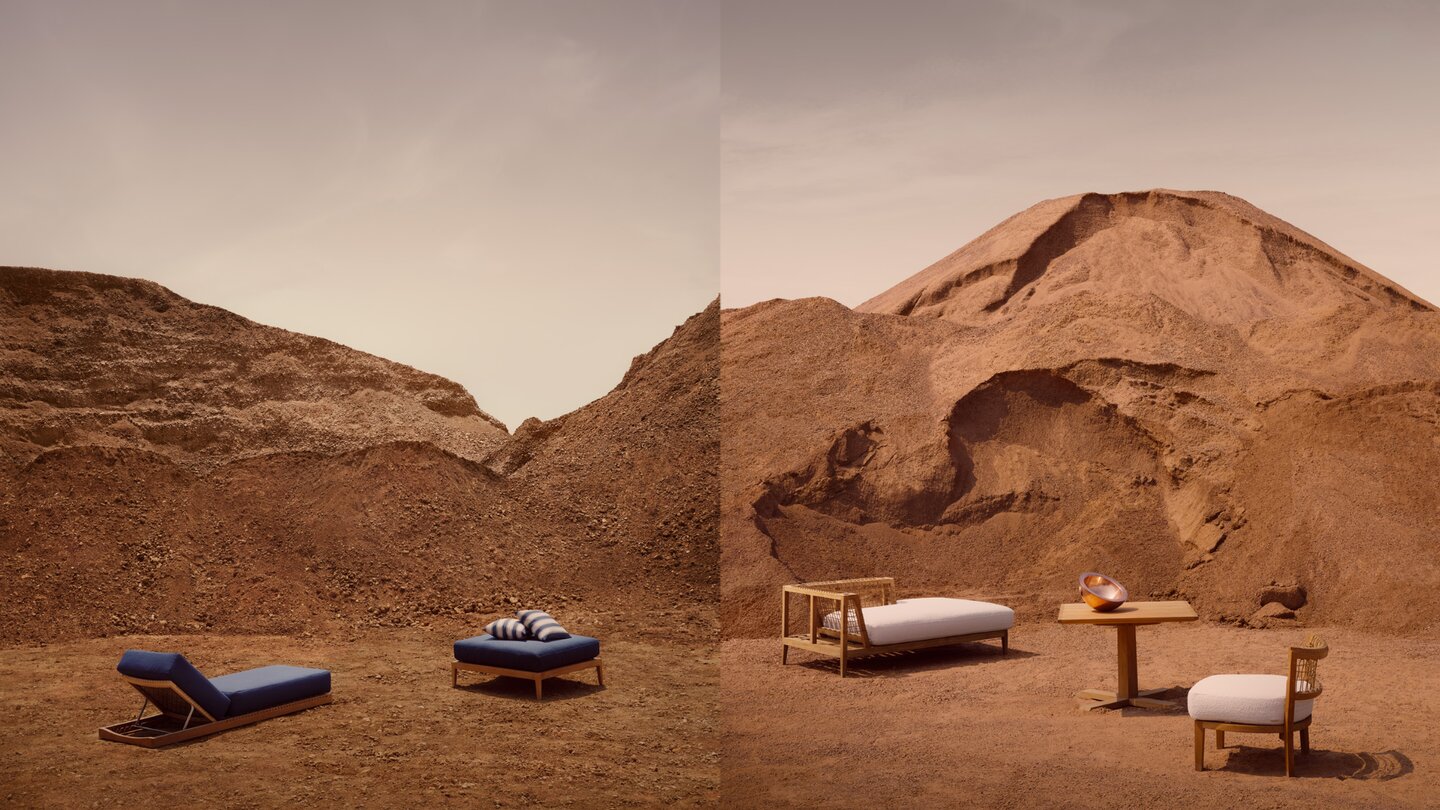 Unopiù, a brand renowned for its commitment to excellence, has once again succeeded in creating furniture that epitomizes the essence of outdoor luxury. With a history of transforming outdoor spaces into enchanting sanctuaries, the Synthesis Collection showcases the brand's dedication to combining aesthetics, functionality, and sustainability.
The meticulous craftsmanship can be seen in the elaboration of every piece, where its natural materials blend in with nature itself making it the ideal furniture for any outdoor space. With a commitment to responsible and environmentally conscious practices, it is clear that this collection is made to last and stand through time with its timeless design aesthetic.
Whether gracing private terraces, picturesque gardens, or luxurious resorts, the Synthesis Collection finds its envisioned place in settings that demand a touch of sophistication and refinement. Its ability to blend effortlessly into diverse outdoor environments, offering unparalleled comfort and elegance, makes it the quintessential choice for those seeking to redefine their outdoor living spaces.
Setting a new standard for contemporary outdoor furniture, Unopiù encourages us all to embrace the beauty of nature while indulging in the utmost comfort and style with its Synthesis Collection.