Design
Factory-inspired desk accessories for powering up at work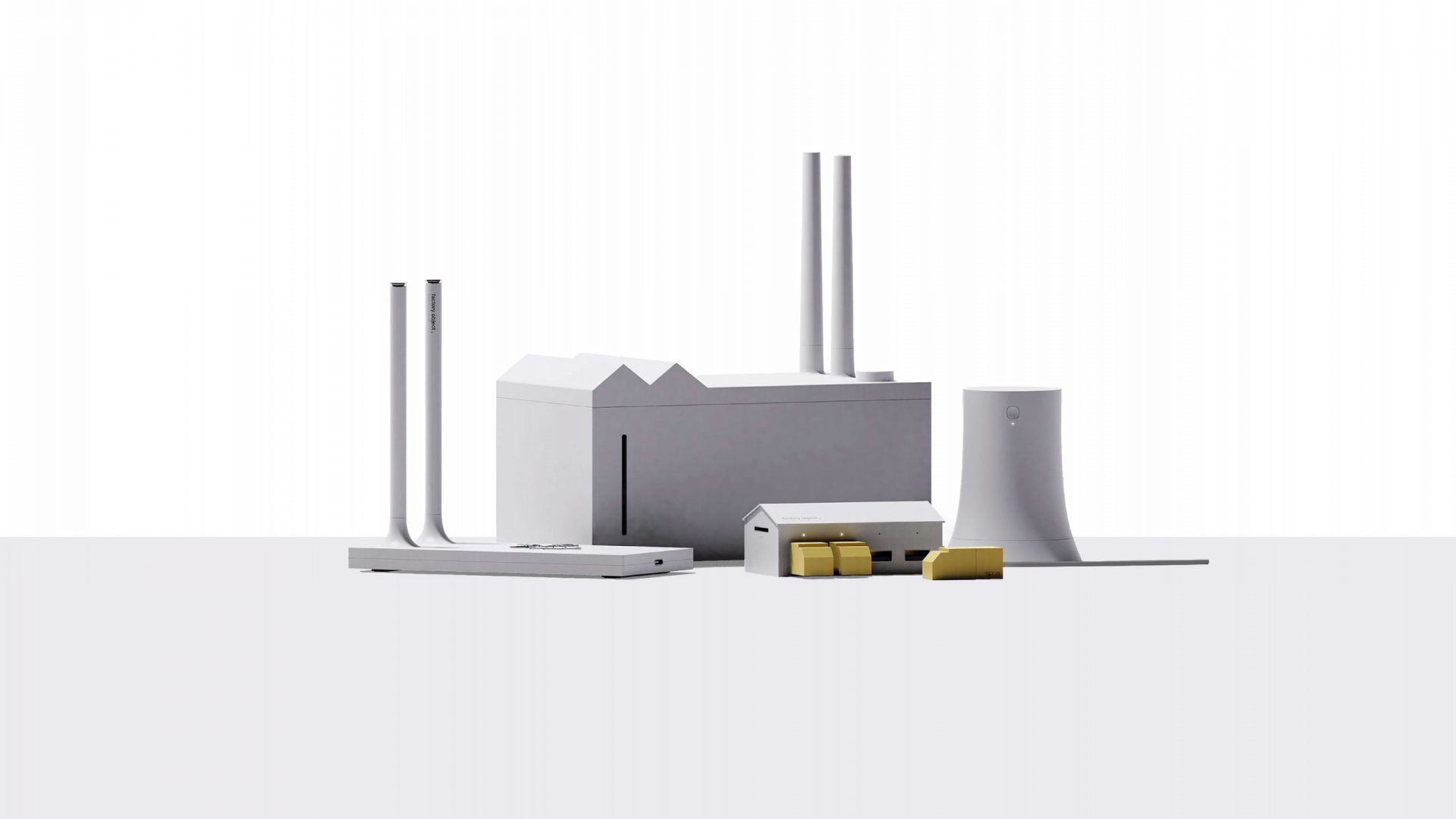 A power plant humidifier and a truck-shaped USB stick, Jaehong Park has created a collection of office accessories inspired by the productivity of factory work.
The parallel between factory labour and working in an office is a surprisingly bleak starting point for a collection of desk accessories, especially desk accessories that look like this. Created by Korean industrial designer Jaehong Park, the Factory Objects collection is a playful take on mundane office items inspired by the commonality between factories and desk-workers.
The collection includes a pen holder, a charging tray, a USB, a USB splitter, a humidifier, and a diffuser. A two-pen holder resembles the chimneys you would often see in power stations that lift exhaust gasses high enough to dissipate into the atmosphere.
These pen holders are attached to a tray that can be used to organize desk supplies and also doubles as a wireless charger for mobile phones and other electronics.
Curious to know more about products for the office? Don't miss Olli is a flexible workstation for the ever-evolving office.
Meanwhile, the humidifier mimics the smoke emissions that characterise nuclear power plants but is the result of vaporised water that creates steam to add moisture to the air. It "provides more smoke with two cylinders and filters," says Park, and a 4-6-8-hour reservation function and a knob to control it.
Similar to the humidifier is the diffuser, which looks like one of the large chimneys from The Simpsons. A simple power button on the front of the device switches it on to release a variety of scents including white musk, lemon lavender and Bulgarian rose.
The final element in the collection is an office stable—the trusty USB stick, which Park has imagined as a series of yellow trucks.
The USB drives are shaped like mini trucks and come with 16GB and 32GB storage capacity. Considering most modern computers have sacrificed USB ports for a thinner profile, Park has also created a USB splitter in the shape of a warehouse.
"The USB hub is inspired by the commonality of transporting something. It lights up when a USB is detected and supports four ports as well as SD cards," explains Park.
The playfulness of the Factory Object collection almost makes the daily slog seem less intimidating…
Discover more about designs that improve your workflow, don't miss Wood-skin presents Foldable Office: the first origami workstation.