Design
Gilda Editions launches to bring high craft to everyday items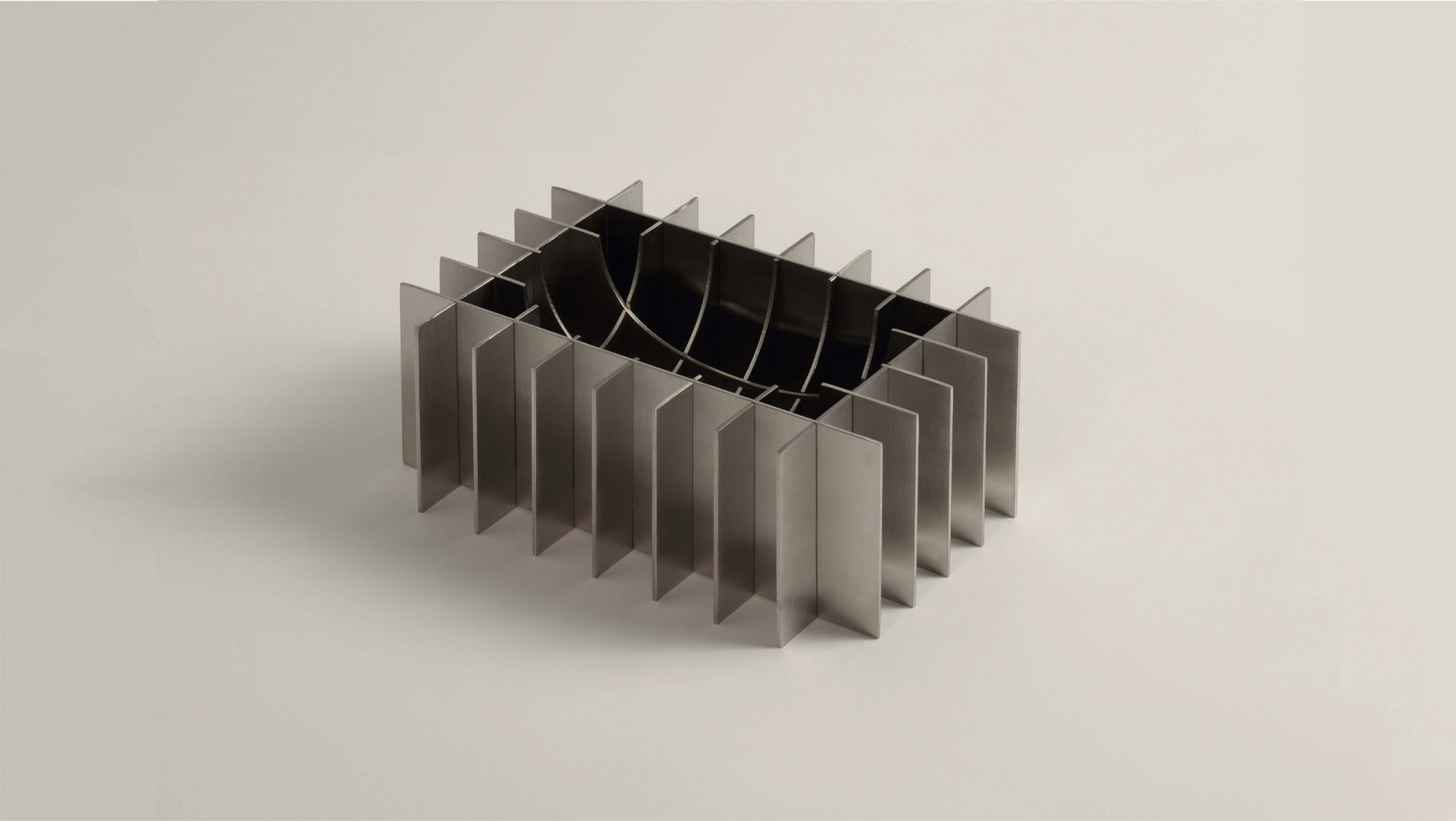 The brand made its debut with toilet roll holders and house numbers inspired by artist Richard Serra's "Verblist" during Milan Design Week.
Among the dozens of companies Alcova welcomed inside its compound of abandoned buildings at this year's Milan Design Week showcase was Gilda Editions, a new brand positioned at the intersection of an artisan workshop and contemporary design production.
Founded in 2021, the company's approach is unique. It involves manufacturing everyday objects using artisanal production techniques in a bid to make craftsmanship accessible to contemporary audiences—imagine toilet roll holders and house numbers produced by a cohort of young and exciting international designers.
Gilda Editions at Milan Design Week 2021
The brand presented its first collection of "Gilda Editions" during Milan Design Week 2021 as part of the Alcova Fuorisalone showcase. It included the work of eight designers – Theodóra Alfreðsdóttir, Tiago Almeida, Marco Campardo, Sammi Cherryman, Rio Kobayashi, Michael Schoner, Norma Studio, Jamie Wolfond – each of which presented tableware pieces crafted exclusively for the occasion.
Inspired by Richard Serra's 1967-68 work Verblist, a compilation of a series of "actions to relate to oneself, material, place, and process", each designer has conceived a specific object as the result of a precise manufacturing process.
Curious to know what was exhibited alongside Gilda at Alcova during Milan Design Week 2021? Don't miss Alcova presents a design evolution in Milan.
Each object expresses the craftsmanship behind it
Theodóra Alfreðsdóttir picked "of friction" and created a pestle and mortar named after an iconic mountain in her native Iceland, Keilir. Defined by its strikingly pointed shape, a cone sits on top of the mortar, which can be turned over to reveal a larger surface for grinding spices.
Other verbs include 'to cut' as can be seen in Sammi Cherryman's puzzle-like Slot bowls, and 'to twist', which Amsterdam-based designer Michael Schoner drew inspiration from when creating the Twisted Fruit Basket. Made from powder-coated steel the contemporary interpretation features four spiral elements with twisted forms for holding fruit in place.
Meanwhile, creative studio Norma identified 'to crease', 'to fold', 'to bend', and 'to crumple' as compelling starting points for its material exploration with Gilda's stable of artisan workshops in Italy. It has created a series of house numbers by employing these actions to shape steel tubes into numerical forms.
Where it is crafted from wood, glass or metal, each object manufactured by Gilda Editions is determined by its unique production technique, a material expression of the particular process through which it has been produced. Beyond that, the intention is to foster relationships between designers and craftsmen, highlighting the importance of technique, materiality, and skill.
"Honesty, authenticity and skill shape the identity of Gilda Editions, positioning it as a unique voice on the contemporary design landscape," the brand explains.
"Exploring the gap between the demands of globalised markets, industry logic and the skill of traditional manufacturing, it sets out an approach to design production that is mindful of the agency and labour of craftsmen, as much as that of contemporary designers."
Having a conceptually rich starting point makes for interesting, out-of-the-box designs, don't miss Formafantasma transform their experimental and esoteric inspirations into incredible and tangible projects.