Design
What is the "celebration of insects"? Interview with Marlène Huissoud
On a spree to explore the insect habitat in ever-growing urban cityscapes, Marlène brings us through her studio, work and the purpose behind her creations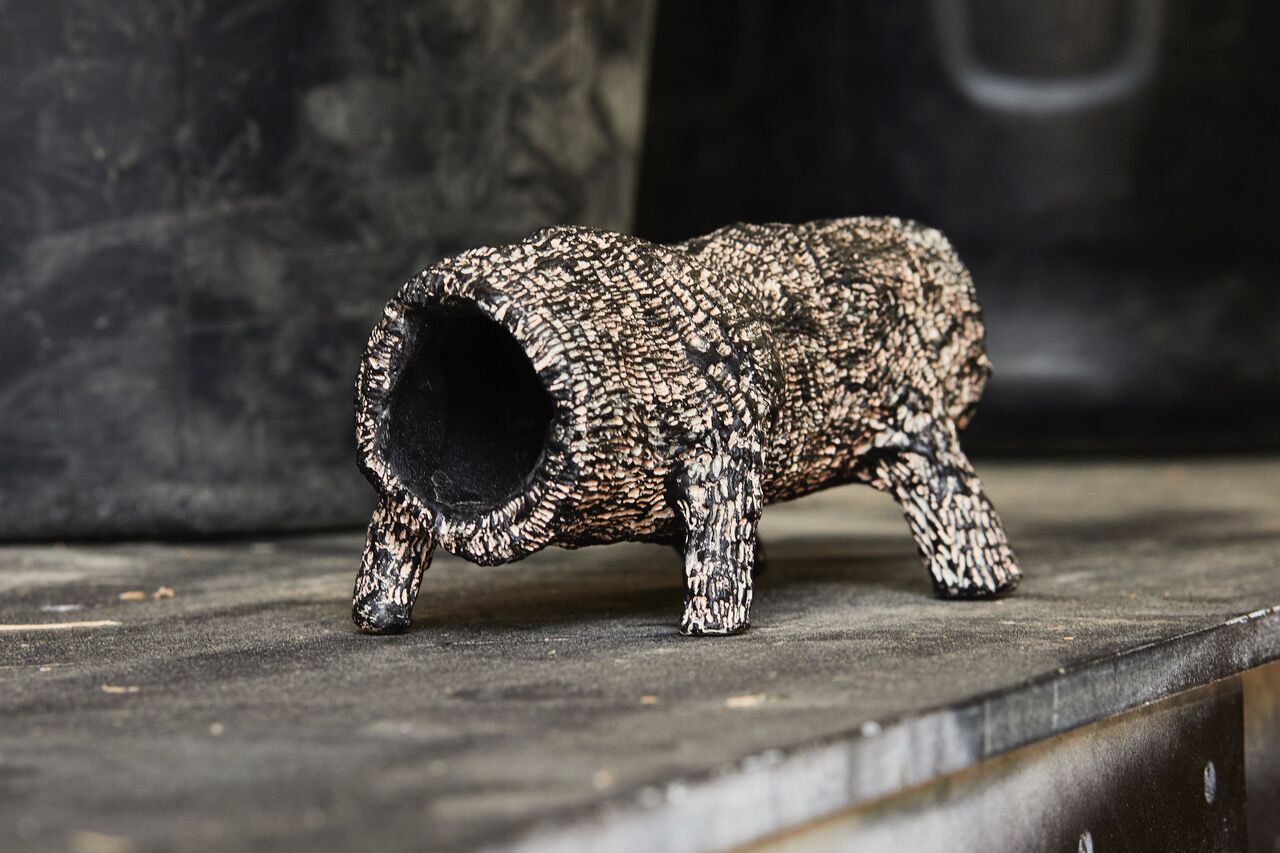 Born in a family of beekeepers, Marlène Huissoud describes her work as the "celebration of the insect world". A French-born experimental designer, graduated from Master of Arts Material Futures at Central Saint Martins' School of Art and Design in London in 2014, where she developed the project From Insects.
It's an exploration of insect-related materials from the common honeybee and the Indian silkworm. Since then, Marlène has been one of the UK's top 70 rising design stars representing the future of British design winning many prestigious awards and recognitions.
Who is Marlène Huissoud and which part of the day is most important for her?
Marlène Huissoud:
"I'm a mix of different things, I like to keep my practice as open as possible, so I would say I position myself in between different fields: design, art, architecture, science, material innovation.
I love the morning as I have routine, I like to take my time before going to the studio, listening to good music with my coffee, and read the news. I like very late-night work as well, I have created my best works at 5 am in the morning after a couple of expressos."
How did the Insect journey begin for Marlène Huissoud? What is the message behind the integration of insects in your design projects?
Marlène Huissoud:
"It started quite a while ago! I grew up in the French Alps with a family of beekeepers. So since I was little, I have a bit of an obsession with the mini insect world. I remember building with my sisters' favorite parks for insects with pools, games…
The message behind the integration of insects in my work is to help people to be more aware of other species, we are not alone on the planet and it looks like we forgot about it. Insectes is crucial and so important to us. What I want to celebrate is the beauty of the insect world and I would love them to have more space on our dear planet."
Can you tell us more about your recent project 'Please stand by'?
Marlène Huissoud:
"The project was commissioned by Jane Whiters Studio to increase biodiversity within the city of London. 'Please Stand by' was presented during the London Design Festival in the garden in front of the Victoria and Albert Museum.
Thanks to this commission I was able to make my first chair as a designer. And what a chair! It is not a chair for humans but for insects. The collection is composed of 2 chairs and 3 sculptures.
By creating these habitats for the wildlife of the city of London, the goal of the project is to help insects to find a refuge, nest and hibernate within the city, to protect themselves and find a suitable environment for their needs."
With the help of scientists, Robert Francis and Mak Brandon from King's College London, we have joined forces to create these new homes for insects who are designed and made in an organic and sustainable way.
The pieces are both sculptural /functional and are made out of natural clay (not fired to keep it as much primitive as possible), and then coated by a natural binder to protect them from the weather. The pieces use materials that the insects like and the colors of the materials are as well-chosen to reflect what they are attracted to in nature generally, for example, light colors; white/grey and dark tones.
These hotels are made for pollinators such as solitary bees, wasps, butterfly… These sculptural pieces are encouraging biodiversity in the gardens and increase ecosystem productivity. They are manmade structures created to provide shelter for pollinators."
Can you describe the process of generating these fascinating materials? Also, What is the most crucial as well as the most exciting stage in the process of production?
Marlène Huissoud:
"It always starts with a crazy kitchen scenario (which is quite funny as I'm a terrible cook) where we do a lot of messy experiments until we find the perfect recipe. The most important part of the process is the failures you will meet on the way.
It's really usual to leave sometimes the atelier with tears in your eyes because you didn't find what you desired, so you cry but the day after you come back stronger and you realize why you failed, but you fail again and suddenly it can be after few months you have this 'Eureka moment' and the magic happens. 'Ever tried. Ever failed. No Matter. Try again. Fail again. Fail better' Samuel Beckett."
What is the reaction of visitors when they observe by your unique creations?
Marlène Huissoud:
"People are very intrigued by the pieces. First, they are intrigued by the shapes. All the creations of our studio are very organic in the shapes and the materials we use. The pieces have this strong ambiguity, they look very friendly and at the same time they feel alive yet sometimes can be scary as well.
On top of that, they smell. And the smell of our materials has always been the best communicator of the projects."
If you had the chance to work with one designer, who would it be? And what would you do together?
Marlène Huissoud:
"I would answer one of my latest interests, Architecture. Since I gave this workshop at Domaine de Bois Buchet last July, where we built this 4meters tall Cocoon in the wood, I would love to do it again and bigger. My perfect collaborators would be Kengo Kuma, Peter Zumthor or Tadao Ando."
"Let's have Cocoon places all around the world!!!"
Your works are majorly created with silkworms-cocoons and bee-propolis. These raw materials are neither produced in a vast quantity nor easily available, what are the future possibilities and opportunities your materials offer in the market?
Marlène Huissoud:
"The aim of my work is to have a Statement about our way of consuming and producing. These statement pieces are here to talk to a wide audience about sustainability and ecological issues. We won't do mass-produced pieces for the moment.
We will only work on projects which are close to our values. And I think it is one of the most important qualities of a designer or artist today: your authenticity. Not trying to be someone else, or communicate things you are not 100 percent sure about."
There is a lot of buzz around sustainable materials these days. Which ones do you think will make a real impact from an environmental standpoint?
Marlène Huissoud:
"I'm very happy about it actually, even if it became a trend, it is a good trend. When I started in 2013, it was the beginning of something you could already feel it at Central Saint Martins. But I still have difficulties with the word 'sustainability'.
I would encourage people and the young generation to be very honest and aware of what they say and put out there. I think all of these 'sustainable materials' can have an impact if they are well communicated to a larger audience and not only for design or art specialists."
What upcoming works does Studio Marlène Huissoud has in store for us?
Marlène Huissoud:
"We are now working on bigger scale projects, mostly installation works for 2020 and 2021. It feels so good to look back when I started in 2013 and to see that the work is getting recognition worldwide and people are supporting us a lot. I feel very very lucky and happy happy happy happy to work on all those projects and collaborate with amazing people all around the world. STAY TUNED!"