Design
Meet 15 makers of Instagram revitalising the art of woodworking
From ancient woodturning to traditional Japanese joinery, here we gather the marvels whose passion for design is an ode to the beauty of wood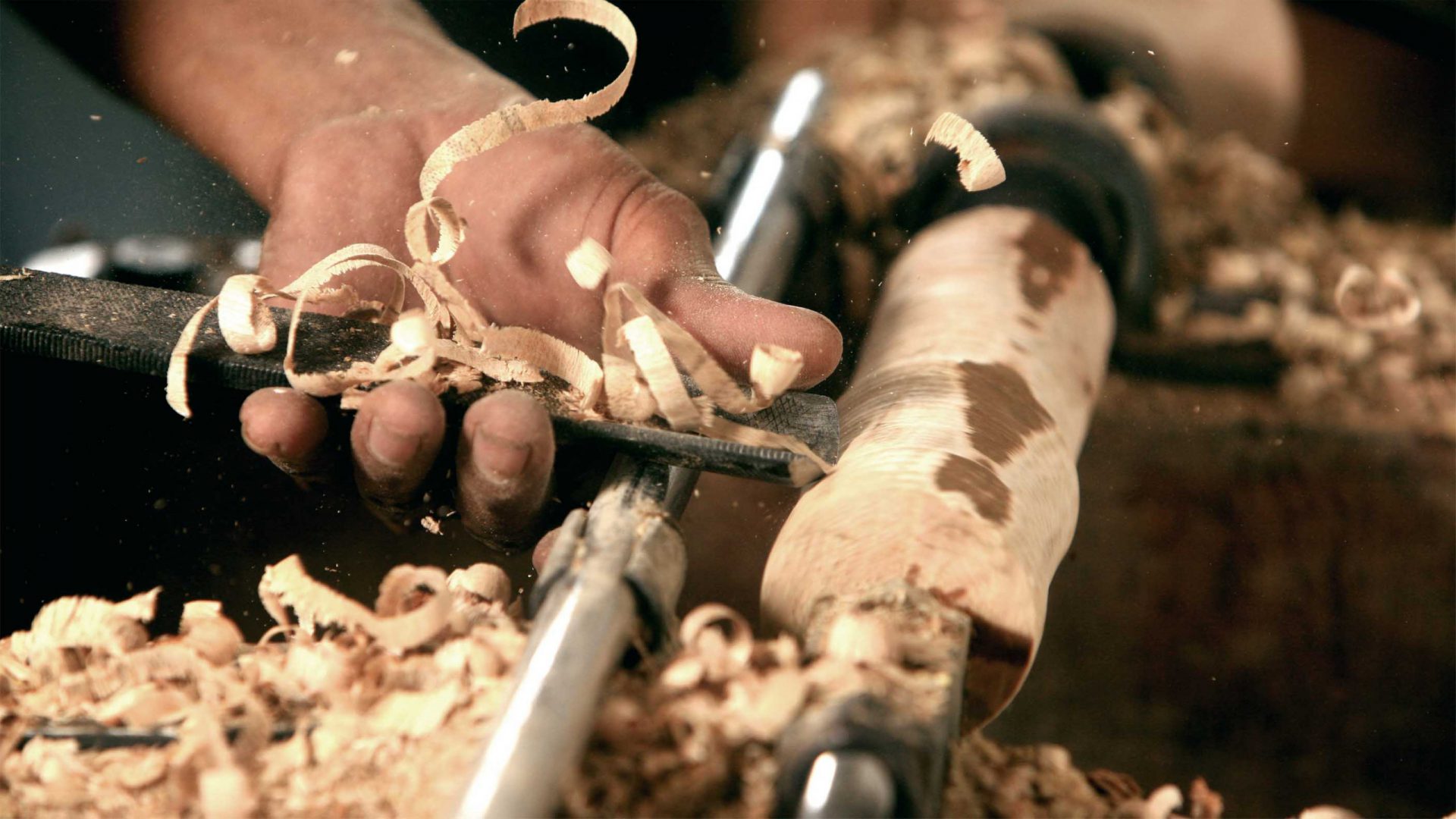 We've rounded up fifteen of our favourite and most inspiring for you to check out and follow to learn more about woodworking.
For centuries, artisans have employed construction techniques that produce masterpieces using just one simple material: wood.
From intricate cabinetry to finely crafted furniture, its ubiquitous nature comes down to its strength and durability, but more importantly, its versatility.
Whether it's the sculptural finesse of ancient woodturning or the complex joints created in traditional Japanese joinery, there's something fascinating when it comes to the mastery of this natural wonder. 
It's no surprise then, that woodwork has found popularity on social media platforms where some of the best craftspeople are wowing contemporary audiences with old age techniques.
For them, wood is a precious commodity and a medium in which to express their passion for design.
It's a great way to get inspiration while marvelling at the work of your fellow creatives, so we've rounded up fifteen of our favourite and most inspiring for you to check out and follow to learn more about woodworking.
1. Dylan Iwakuni
With pure precision, Dylan Iwakuni captures the beautifully complicated nature of traditional Japanese joinery.
Having acquired the skills from a Kyoto-based master, this artisan reveals just some of the genius behind an ancient craft by documenting the details of his day-to-day practice.
2. Fabian Spiegel
Driven by a fascination with the material itself, German craftsman Fabian Spiegal combines expertise in cabinetmaking and carpentry. From tabletops to tooth boxes, his various projects demonstrate the possibilities of wood. 
Find out more about woodworking, don't miss Woodworking in the Lion City – The sustainable nature of Roger&Sons.
3. W.w.olior
W.w.olior is one of the makers behind the family-run Rooom Gallery in Japan, whose carefully curated Instagram captures the full process of woodworking.
Slimline furniture includes rattan stools and a signature lightweight chair.
Then there's other beautiful objects like book holders, vases and even a wooden sink.
4. Julia Kalthoff
Swedish Axemaker Julia Kalthoff has carved out a space for herself in the world of toolmaking.
Through tutorials and striking snaps, this Stockholm-based champions heirloom handicraft traditions and a vision for sustainable manufacturing.
5. Joseph La Macchia
Joseph La Macchia is a fine furniture maker whose pieces are defined by clean, simple and elegant lines.
Local urban salvaged trees and timbers are at the centre of this practice, an approach he calls modern reclamation. 
6. Mike Pekovich
Custom furniture maker Mike Pekovich is dedicated to teaching when it comes woodworking.
From choosing lumber with care to preparing and finishing the surfaces, his goal is to demonstrate the why and how of his craft.
7. MWA Woodworks
Matt from MWA Woodworks is equally informative with his quick and easy hacks to build your own woodworking skills.
Whether it's 5 ways to improve a table saw or how to create cutting boards from scrap wood, he's got it all covered.
8. Andreas Emanuel Soderlund
A self-taught artist and woodworker, Andreas makes artful work that combines the techniques of wood carving and woodturning.
While his pieces are often simple and rustic, the processes he documents are not, and therein lies the beauty.
9. Dan Young
Dan Young is a woodturning artist who specializes in turned and carved bowls and hollow-form art.
Created from responsibly sourced local timber, his pieces are the perfect combination of nature and craftsmanship, turned once and finished green. 
10. Spacecadet_woodworks
Made by hand in Austin, Texas, spacecadet woodworks is a woodturner farmer whose bowls capture the material's beautiful grain. 
11. Andrew Rossi
Introduced to the craft at a young age by his grandfather, Rossi has had a passion for woodcraft ever since.
With a primary interest being in woodturning, he creates everything from napkin rings to jewelry boxes.
12. Dreschselbedarf Schulte
German toolmakers Dreschselbedarf demonstrate the wonders of woodturning by capturing the various processes employed within the trade.
This is a good one if you want the know-how when it comes to the various tools and their ornamental impact on the material. 
13. Dukta_flexible_wood
The wonders of wood extend beyond age-old craft – Zurich based Dukta are contemporary makers of flexible wood, a complex, versatile and patented process born from wood bending experiments.
14. Giorgio Romani
Another modern maker is wood artist Giorgio Romani who has devoted himself to the various aspects of woodturning, both as a business and an art form, for the past fifteen years.
He creates striking pieces with unusual form and unique decoration thanks to the use of locally sourced, sustainable wood. 
Looking for more Instagram creatives to build an inspiring feed? We picked 10 masters of #architecture #photography from The Gram.
15. Fromaseed
Fromaseed founder Andew Daniels is a wood sculpture and designer who creates handcrafted contemporary art and sculptures that combine carving and colour.
Each piece is lovingly turned, machined or sculpted using reclaimed and sustainable timber along with other complimentary materials such as acrylic, metal and glass.