Design
Come grate a slice of la dolce vita!
Feiz Design Studio brilliantly crafts Giano – a parmesan grater of your dreams.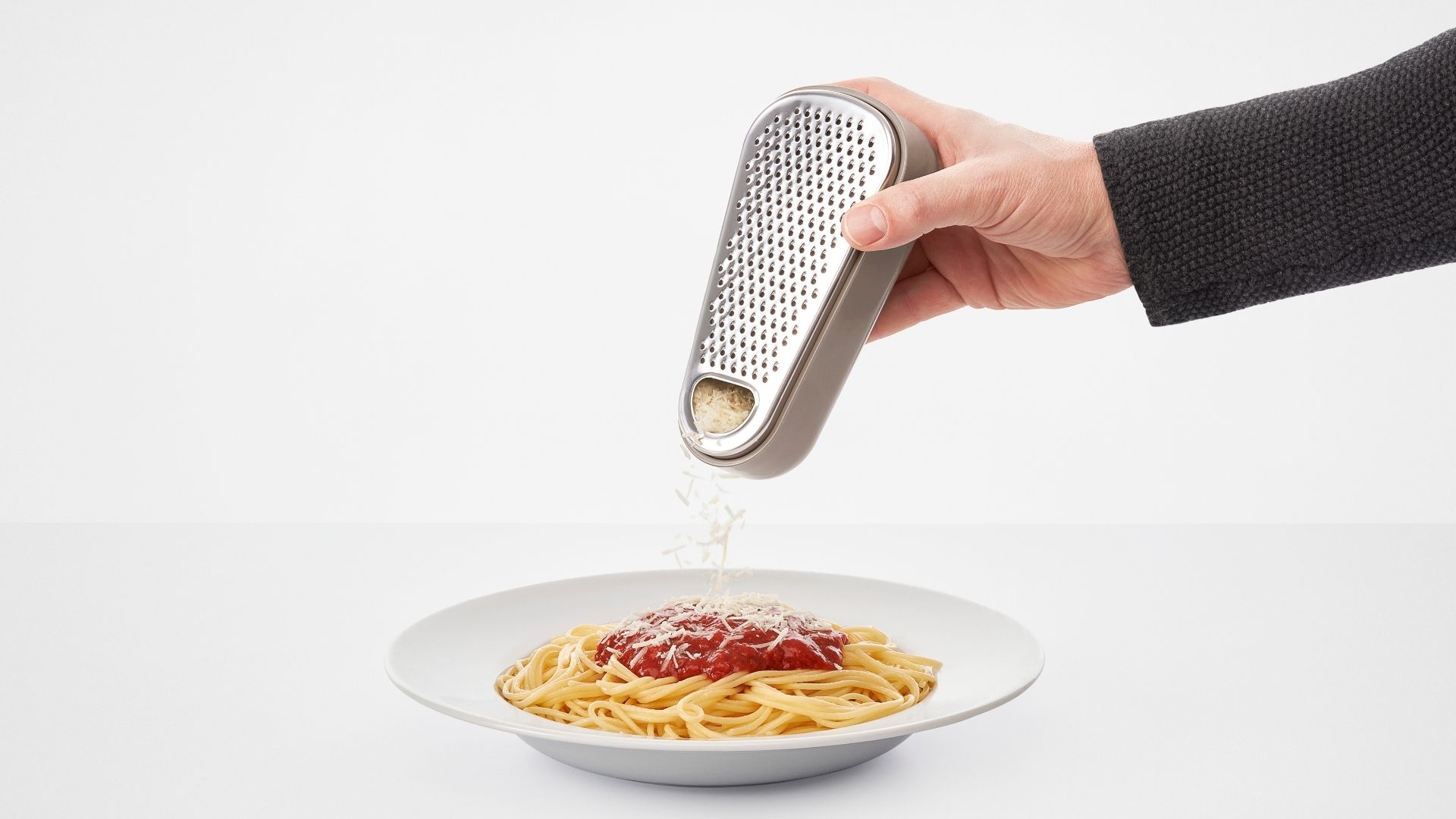 Founded by industrial designer Khodi Feiz and graphic designer Anneko Feiz-van Dorssen – Amsterdam-based Feiz Design Studio fabricates a simplistic yet useful 'Giano Parmesan Grater' for Royal VKB.
Prepare, serve, store and – buon appetito!
Influenced by the environment around them – their process of creating leads to innovative results summed up by clarity, concept and context.
They skillfully craft objects that are stripped down to their absolute bare essence – not to make them mundane, but to effortlessly highlight their expressive quality.
Giving meaning to a product – "we strongly believe that design is a generalist act and in pieces that captures your imagination or makes you look twice.
It's from these fresh ideas that new typologies emerge"  says the studio. 
Stemming from the same thought process – this one-of-a-kind eclectic Giano Parmesan Grater was born.
Catering to one's needs and offering a solution, this conceptual object with an alluring minimalistic aesthetic allows you to – grate, pour, and store parmesan cheese in one simplified and fuss-free product.
Featuring soothing muted hues of warm gray and white, its convenient geometric wedge shaped form is deeply inspired by the cheese inside.
Composed out of two symmetrical plastic parts – this practical object further comprises metal in the form of a removable steel grater seamlessly sandwiched in between.
"To us – quality is the obligation, design the inspiration" the studio adds.