Design
The Design's hunt for the perfect vegan leather – 5 plant-based new materials
Animal farming is one of the most significant contributors to climate change. A behavioural and ethical advancement is needed to develop ecological and plant-based materials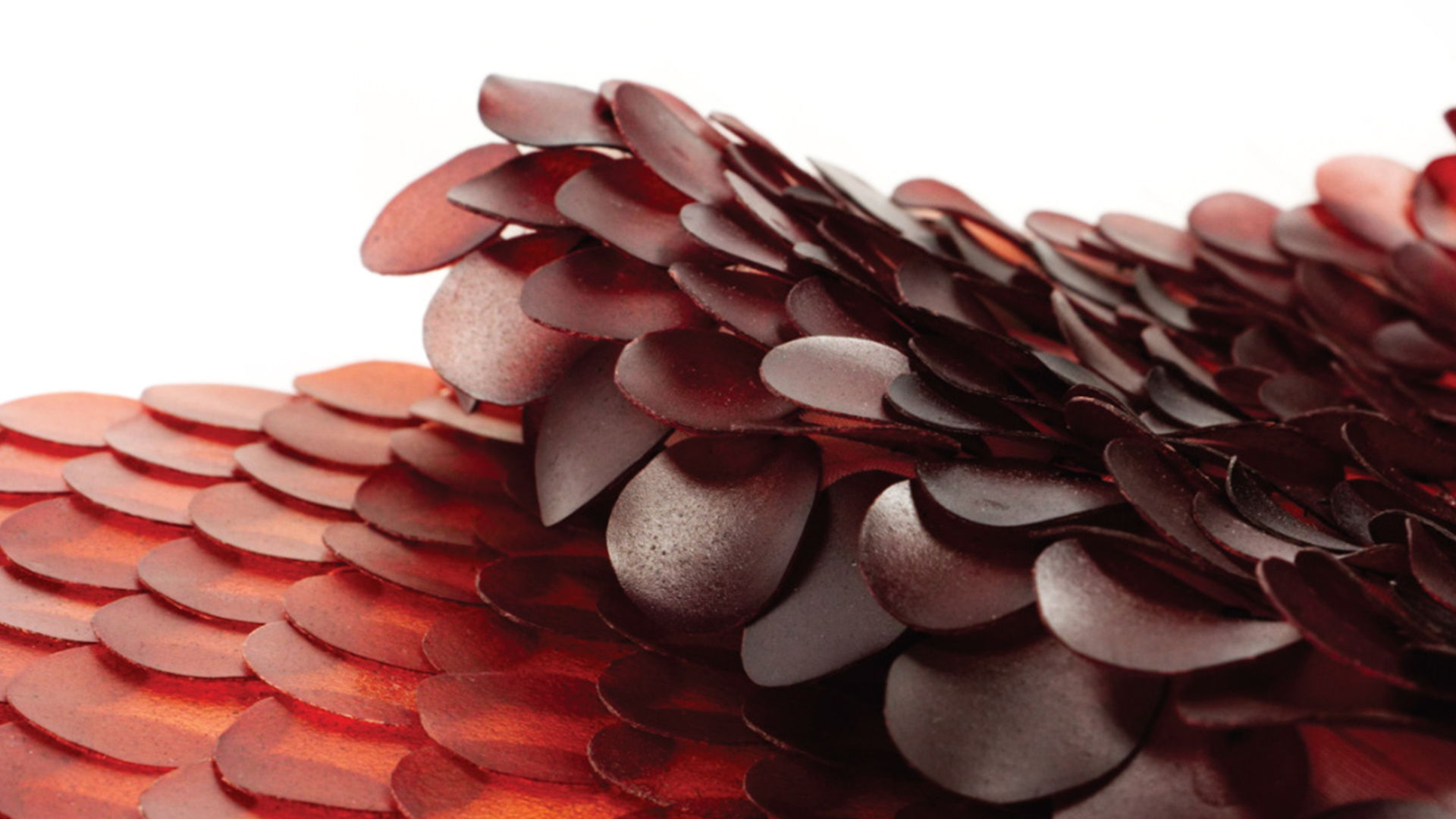 Have you ever heard of vegan leather? We found 5. A recent report from the Intergovernmental Panel on Climate Change stated that we have 12 years to reverse the effects of climate change.
One of the suggestions offered by experts, and included in another report commissioned by Greenpeace, is to undertake global measures to eat less meat and use fewer animal-leather products: only in Europe, animal farming contributes between 12 and 17% of the EU's total greenhouse gas emissions. Furthermore, animals are often fed commodities, like soy, which are linked to deforestation and habitat destruction.
A change in tendency is necessary: the exploitation of animals and the environmental sustainability of the leatherworking processes are increasingly heartfelt issues, as the number of consumers preferring synthetic materials grows constantly.
However, these alternatives are often plastic-based, thus not sound from an eco-sustainability standpoint. Currently, numerous researches are working to develop new plant-based materials similar to leather, but far more ecological and cruelty-free.
Even though they are still finished with non-biodegradable glues or foils, plant leathers drawn from agricultural waste use less water and chemicals, reducing carbon emission as compared to pure synthetics. 
Here are 5 innovative examples of vegan leather:
Piñatex by Ananas Anam
The London-based startup Ananas Anam adopted and improved an ancient Filipino processing technique to obtain Piñatex, an innovative and natural non-woven material, created from pineapple leaf fibres.
This non-woven is similar to synthetic leather, differing for the manufacturing methods: the "traditional fake" leather requires the use of polluting substances during the production, while Piñatex is manufactured with an environmental-friendly process.
Piñatex is tear and tensile resistant, soft, versatile, breathable and lightweight. It can be produced in different thicknesses and colors, easily cut, sewed and printed, making it suitable for uses across fashion, interiors, furniture design, etc.
Moreover, it is cost-effective if compared to leather: a square meter of Piñatex requires almost 500 pineapple leaves (about 16 pineapples), resulting in a cost for this innovative material of €23 per meter, compared to the €25-40 of traditional leather.
Lino Leather by Don Yaw Kwaning
Designer Don Yaw Kwaning developed a new material called Lino Leather to emulates the texture of leather for interior and furniture design. Lino Leather is the result of many experiments conducted with durable material linoleum, normally used for inexpensive floor covering.
The two versions of Lino Leather are composed of a mix of plant-based oils and resins, which can be tinted to create different color finishes.
The first version of Lino Leather is a thicker one, featuring a wrinkled aspect and a honeycomb structure to emulate bovine leather. The second version is closer to saddle leather, a softer material more commonly used in commercial applications.
Lino Leather is resistant and durable: by mixing linseed oil with jute and pressing a fibre net in between two layers of the material, the result is a flexible and self-supporting leather-looking product, featuring two finished sides (instead of the single one in traditional leather), decreasing material waste for furniture application.
Palmleather by Studio Tjeerd Veenhoven
Palmleather is developed by Dutch designer Tjeerd Veenhoven using leaves from the Areca Betel Nut. This palm variety grows throughout some of India's poorest regions and sheds over 80 million square meters of leaves each year.
While these leaves are an incredible material resource, they are rarely used, partly because they become very dry and brittle in the raw state. However, Veenhoven developed a biological solution to permanently soften these leaves, resulting in a soft and flexible plant-based material with the feel of leather.
The Palmleather project was born as a low-cost plant-based replacement for animal leather, plastic and rubber, offering an effective alternative to these sustainability nightmares. Palmlether can be produced with far fewer pollutants and water consumption than traditional types of leather. 
Products developed by the studio include biodegradable bags, shoes and pieces of furniture for any living space, such as chairs and rugs.
An Ocean Full Of Opportunities by Carolyn Raff
Designer Carolyn Raff carried out a research project about sustainable solutions for the textile industry. This project is based on resources present in our oceans, such as different types of algae, used as raw material for original product applications.
Raff studied textile design at the State Academy of Fine Arts and Design in Stuttgart and at the KADK Copenhagen. Driven by the passion for experimental research, the main focus of her work, within the material research, is sustainability.
The designer experimented with Agar Agar, an algae-based gelatin substitute, to create a new kind of bioplastic. The result is a 100% biodegradable material that comes in different options of colour, looks and structure.
Moreover, it can be dyed with natural pigments extracted from microalgae, such as astaxanthin and phycocyanin.
Apple Ten Lork by Frumat
Born in the north of Italy, in a region renown for the production of apples, the South Tyrol-based company Frumat developed a process for recycling the waste of their regional agroindustry signature product.
Frumat's Apple Ten Lork answers both the local apple-waste issue as well as the increasing demand for ecological alternatives to leather. The result is a cellulose-based material featuring a variety of textures, thicknesses and embossing options.
Apple Ten Lork can be produced on-demand and easily personalized. The leatherette effect of the material was used by French designer Philippe Starck in collaboration with Cassina for one of their furniture collections, totally upholstered in this vegan fabric.
If you are curious about further plant-based leather applications, make sure to read about the "Autumn" project: a seating collection made of 100% vegetal leather by Studio Furf.