Design
The reconciliation between industry and craft is embedded in Samy Rio's design practice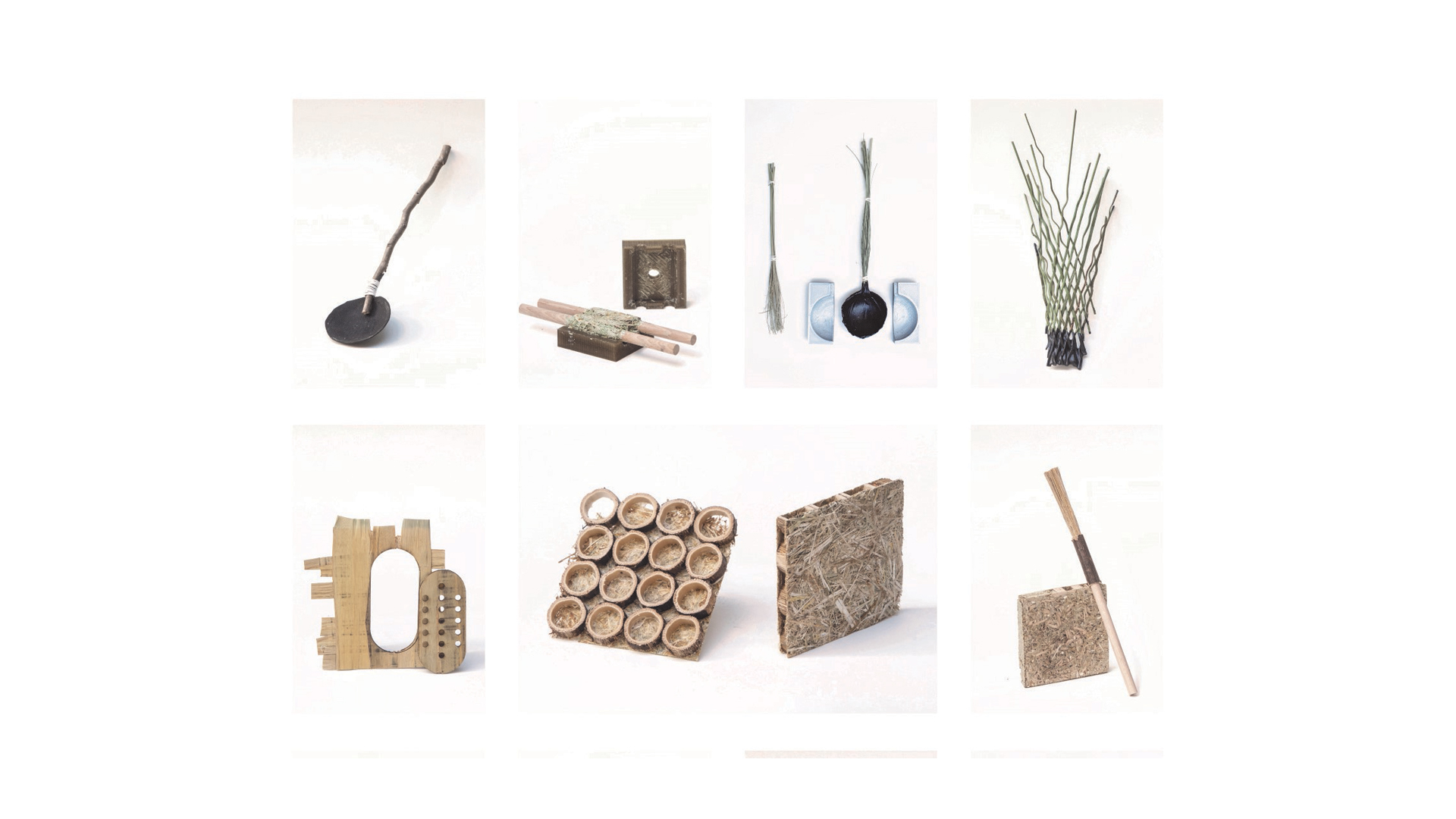 Constantly challenging the objects and the way we produce them, Samy Rio focuses his industrial design practice on materials experimentation. The convergence between traditional craft and today's industry stands at the core of his simple forms.
"How might we combine tradition and innovation?", Samy Rio probably asks himself while carrying his research-oriented design practice. And this becomes evident when going back to the French designer's story, made of cabinet making and industrial design studies. This dual background, together with Villa Noailles Design Parade 10 award he received in 2015, led him to open his studio.
Later on, Samy Rio was invited as an artist-in-residence by several research centers, such as Cité de la Céramique in Sèvres and Villa Kujoyama in Kyoto. At each residency and new project, he had the aim of experimenting with different materials, constantly challenging both the way we produce objects and the objects themselves.
Investigating his combination of traditional methods with new tools, DesignWanted interviewed Samy Rio and found out more about his design journey, research practice, approach to materials and next plans.
Who is Samy Rio? How did your journey in design begin?
Samy Rio: "I spent my childhood with pieces of wood in my hands trying to build a bow and arrow, mill, cabin… So when the choice was given to me I chose to study cabinet making for 4 years.
Then after that, I wanted to open fields of imagination and possibilities so I chose to continue my studies in design and finally graduated from ENSCI – Les Ateliers in Paris in 2014."
Why focus on industrial and artisan techniques, as complementary practices?
Samy Rio: "When I speak about the industry, I speak about its endless possibilities, its precision, and the qualities that it offers, not about its ability of mass production. Craft and industry have always been connected because the industry stems from craftsmanship.
I focus on the complementarity of the two because I think today we need the sensibility and the scale of the craft with the possibilities of the industry."
Exploring the connections between traditional methods and new tools, what type of research do you do and why? What information do you look for and where?
Samy Rio: "Mainly I do research around bio-based materials and most of them are not something new, it's just something that we re-discover or something that we address to other fields of application with different methods. So you constantly have to keep an eye on the traditions to be sure that the new things you're trying to build up are consistent.
New tools are means not ends, the end is precisely to succeed in making new means coincide with actual needs. And in my case, it is closely linked to how we produce and how we consume goods today, and whether design can help to have more sustainability."
According to Nextatlas, the tag "sustainable design" is gaining popularity, and here is what designers and design-driven businesses should take away from the sustainability trend.
Constantly challenging both the way we produce objects and the objects themselves, can you tell us more about your experimental work with materials?
Samy Rio: "If you succeed in the development of a new material, or into making a process adapted to a new type of production that is related to those question of producing and consuming differently, then you also have to think the objects that you draw in the same way of thinking. There are no bad materials or bad objects, only bad uses and behaviors.
If you think about plastic, it is not a bad material (it's actually quite fantastic), it's only used in a bad way. So if we find an alternative to plastic we can't only change the material, we have to change the way we use it and our global perceptions of materials and objects that we produce, or in 20 years maybe we will have new materials, but the same problems.
As much as possible I try to minimize the step of transformation needed from a resource to a material to an object. It results in really simple forms and designs that are more related to the process than to the drawing."
Regarding your design process, what are the major constraints of your projects?
Samy Rio: "Developing a new material is laboratory work. You do a lot of experimentation of small sizes with specific tools, then those small samples have to go big and need to be adapted to existing tools so craftsmen and manufacturers can use your materials without buying new expensive tools.
That is I think the hardest aspect, to be sure that what you do as a researcher will then end up into something adaptable for existing production tools."
Overlooking your career, what would you say were the most important milestones or defining moments?
Samy Rio: "For a few years I felt like launching my studio alone straight after school was a mistake, because even if I got amazing projects and residences with people following my work, I couldn't live on it and it was really stressful.
Now it's good and I can live off my practice. The first 3 years were tricky, but it was also the best way to be free of what I wanted to do so no regrets. One big defining moment was a residency of 3 months I made in Kyoto: it really helped me to consolidate certain achievements in my practice and to no longer worry about other superfluous."
Which main trends and future directions do you identify within product design and what do you think of them?
Samy Rio: "I'm not sure trends are something needed, they induce rapid change and perpetual renewal. But there are many interesting directions to explore for sure. Designers realize that producing has an impact and we now understand that we can have a role in the influence of this impact.
It can sound a bit serious to say that, but I think it's a way to open new fields of creativity and to connect more with our environment and the way we inhabit it and transform it."
What is next for you and your studio?
Samy Rio: "There is a new collection of furniture built with materials made out of invasive species. That's a big thing for me, I've been working on it for almost 2 years.
I will also release 2 new lamps this year and those are my first made with industrial partners based on my research on bamboo (and it really feels like an achievement). And a book about the research that I've done the last 5 years will be published in March!"
Fascinated by the evergreen bamboo? Discover how the bamboo Everloop Toothbrush is beneficial for both the environment and your oral health!